How will be Realty growth in Bengaluru in 2021?: Astrologer Hirav Shah analyses real state market
Despite a huge slump in the real estate market during pandemic times, Bangalore has proven its worth by witnessing a mere dip of 5% in realty prices. Real estate trends in the garden city show that the city will bounce back with full force and there will be an increase in both commercial and residential investments in months to come
March 6, 2021 15:20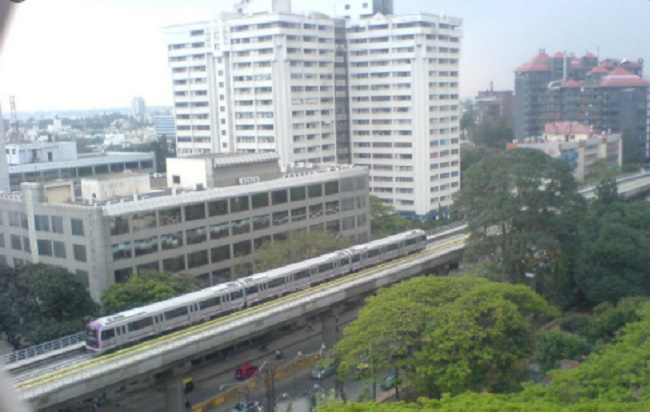 Real estate market is no longer the same as it once used to be. Many renowned builders and real estate developers in Bangalore are coming up with premium living concepts that are luring potential home buyers, as they introduce jaw-dropping offers with world-class amenities. Real estate developers are becoming more experimental by introducing world-class infrastructure, interiors by popular designers and state-of-the-art amenities that encourage people to look forward to premium stay, explains Hirav Shah, India's top astro strategist and business astrologer, who has been working closely with many of the leading developers, infrastructure and real estate giants of India, USA and other places, as a real estate strategist, real estate investment advisor, property investment advisor.
Thanks to the post lockdown scenario, it is being widely felt that now is the right time to invest in realty due to lower risks attached, low interest rates and bargaining power. As per a survey carried out by ANAROCK, Bangalore came out as the most preferred city where in 82 per cent of the respondents booked their homes either during or just before the pandemic broke out. Also, there is a general trend that homebuyers are keen to buy property, despite having relatively smaller budgets.
Like in other metros, real estate market and real estate investment in Bangalore have been affected by the following factors:
a) Reduction in stamp duty: In what has been a trend that caught up during the pandemic, various states in the country had announced reduction in stamp duty to help the plight of realty. In Karnataka, the stamp duty has been slashed from 5% to 2% for properties costing around Rs 20 lakh and from 5% to 3% for properties costing Rs 21 lakh to Rs 35 lakh. The move did induce positive sentiment among buyers and there has been an upswing in the buying segment.
b) Digital intervention for home buying: Various real estate developers have come up with digitised aids for home buyers to check out properties and come to a final conclusion. Thanks to this, potential home buyers can sit and home and have a 360 degree virtual tour of the house they intend to purchase. This apart, online payments, digital signature, video conferences have been enabled to enable digital sales during the pandemic.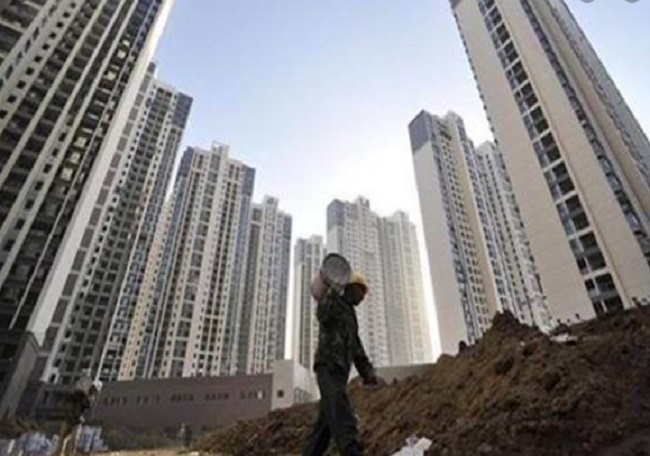 c) Good connectivity and infrastructure: The proposed outer ring road, a proposed roadway that will link all major highways around the city and upcoming metro lines have made it more lucrative for buyers to invest in Bangalore. The bottom-line is that these measures will cut down on traffic congestion which is a huge problem for the city right now. It is a highly cosmopolitan city, preferred by techies and this has added to the increased potential of Bangalore.
These very factors have also attracted many NRIs to make investments in Bangalore during the pandemic period.
The COVID-19-hit period has seen a mere drop of 5% in realty prices, proving the potential of the city. Right now, Bangalore developers are looking at the budgets of future customers and their requirements before launching new projects.
Let's check out the real estate prices in Bangalore and real estate trends in the city:
Current status of commercial real estate in Bengaluru
Astro strategist Hirav Shah shares that there is an increasing demand for office spaces in the garden city. Huge corporations are looking to make investments as the current economic scenario is an opportunity to conclude the transaction at a discounted price for bulk office spaces. While mid-size companies and the MSME sector are downsizing their office space requirement and workforce, there is an ongoing demand for small and mid-size office space as well.
In fact, it's not just Bangalore, India is becoming a hub for large office space requirements. Multinational companies are eyeing India as a hub for data centre offices, especially in cities like Bangalore. Around 10 million sq ft is likely to be occupied by the data centres in the next 24-36 months. From May '20 to July '20, India has witnessed deals for approximately 11 million sq ft for commercial real estate and another 8 million sq ft is expected to be absorbed in the future. Also, Real Estate Investment Trust (REIT) is gaining momentum in India after the first IPO of Embassy Office Park REIT, followed by Mindspace Business Park REIT. Corporate giant Tata Realty & Infrastructure (TRIL) is planning to list its Real Estate Investment Trust (REIT) with around 20 million sq ft of commercial assets in the next couple of years.
Current status of housing real estate in Bengaluru
There has been a lot of monetary easing by banks in the last few months to support the economy, and as a result, assets like houses are bound to rise in value. More importantly, since supply will be more constrained for a while in the ready-to-move-in houses segment, prices are likely to rise significantly by about 5-15% in the coming 24 month period.
Sales witnessed an increase in Bangalore by 60 per cent due to lower interest rates. The pandemic made those who live in urban slums migrate back to villages and the developers have realised that housing demand is a pyramid with maximum scope for affordable housing.
Seven years ago, people were looking to invest in aspirational homes. However, most of them are looking at utility homes ranging between Rs 2 crore and Rs 5 crore.

Areas ideal for investment in Bengaluru:
Bangalore or the Silicon Valley of India is an evolving city and all the zones, east, west, south and north are progressing fast in terms of development. Big IT firms, malls, transport routes, educational institutions, cultural centres and fine dining options, make it one of the best places to invest in.
n Electronic city: In south of Bangalore, it has top IT firms, well-built infrastructure, popular educational institutions, which make it a hip and happening destination. One can get affordable and comfortable homes in Phase 1 and 2 of Gopalan Lakefront and plush homes in Electronic city Phase 1.
n Kanakapura Road: Thanks to the upcoming metro and infrastructure, this is one of the much sought-after places in Bangalore. The area has both commercial and residential development and its proximity to major spots makes it into a wanted investment zone.
n Yelahanka: While the place was mostly hub to manufacturing and other factories, the setting up of international airport saw a boost in demand for residential property.
n Thanisandra: This is one of the fastest growing areas in north Bangalore and has witnessed growth in both commercial and residential properties. Upcoming 72 km metro rail phase 2, good infrastructure and proper transport facilities create a viable market for buyers.
2 periods that are very important for realty in Bangalore for buyers as well as real estate developers.
These periods will turn around the trust factor and buyers' interest in Bangalore real estate:
1. From 15 March, 2021 to 15 June, 2021
2. From September 10 to October 24
Hirav Shah's Predictions for property trends in Bangalore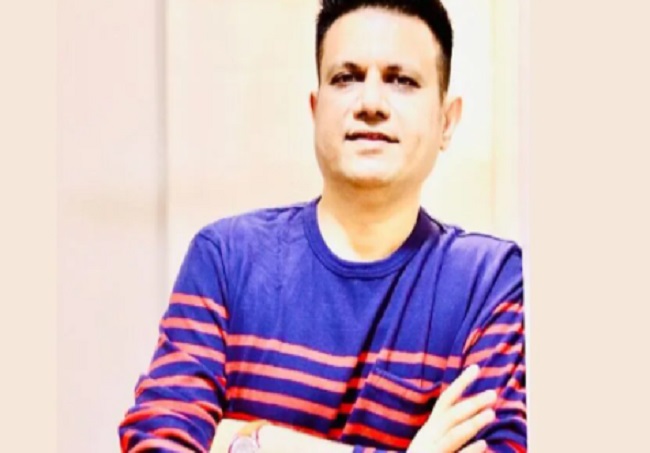 Commercial real estate in Bangalore already started good in the beginning of 2021 itself but will pick up around the mid of March 2021. Housing specially high pocket real estate in Bangalore will start to pick up from September 2021 onwards.
To conclude, Hirav Shah opines that it is very important to know your destination for exponential growth to happen. The whole idea of consulting an astro strategist is to know things in advance, so one can strategize accordingly and take appropriate and timely action.