Parineeti Chopra- Raghav Chadha wedding: No gifts were exchanged, just ₹11 milni!
As per the sources, Parineeti Chopra and Raghav Chadha's wedding was unique in the sense that no gifts were exchanged.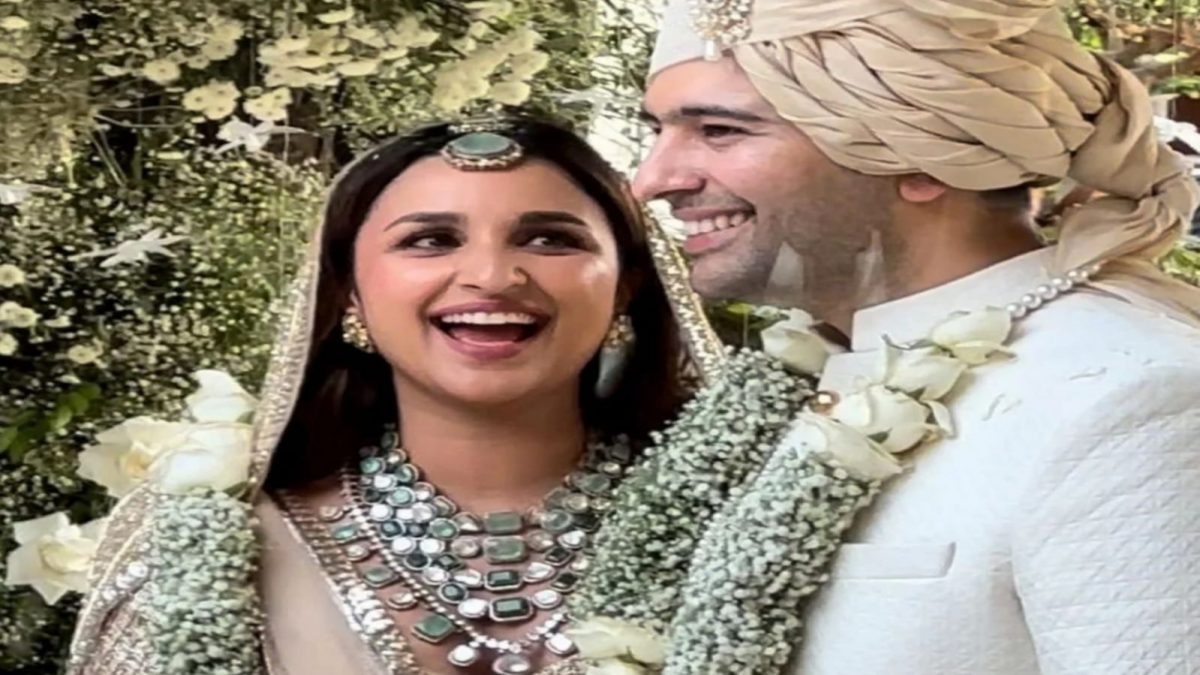 New Delhi: Actress Parineeti Chopra and AAP leader Raghav Chadha recently exchanged vows in a beautiful wedding ceremony held in Udaipur on September 24. The couple's wedding photos and details about their reception date and venue have been making headlines in recent days. According to a report by Pinkvilla, Parineeti and Raghav decided not to accept any gifts from their wedding guests, opting instead for a more minimalistic approach. The milni, a traditional ritual where the bride's and groom's families meet, was also limited to a smaller scale. It seems that the couple's focus was on creating a meaningful and intimate celebration with their loved ones.
No gift were exchanged in Parineeti-Raghav's wedding
According to a source close to the couple, Parineeti Chopra and Raghav Chadha's wedding was unique in the sense that no gifts were exchanged. The couple made a conscious decision to not accept any gifts from their loved ones, and even the milni ceremony was kept to a minimal amount of ₹11. In Hindu weddings, the milni is a ritual where the bride's relatives traditionally present gifts and cash to the groom and his family. However, Parineeti and Raghav opted for a different approach, focusing more on receiving blessings and well-wishes rather than material gifts. Priyanka Chopra's mother, Madhu Chopra, also affirmed this, stating that the couple had specifically requested no gifts, and she had only given them her blessings.
View this post on Instagram
When asked about Parineeti's appearance as a bride, Madhu Chopra, Priyanka Chopra's mother, responded by saying, "She is beautiful as is, so as a bride she looked even more beautiful." Madhu's comment emphasized Parineeti's natural beauty and how stunning she looked on her special day.
Regarding Priyanka's absence from the wedding, when questioned by photographers, Madhu explained that her daughter was unable to attend because she was busy with work commitments. Despite Priyanka not being present, Madhu herself actively participated in all the pre-wedding and wedding festivities in both Udaipur and Delhi, ensuring that Parineeti felt supported and loved by the family.
Parineeti & Raghav's wedding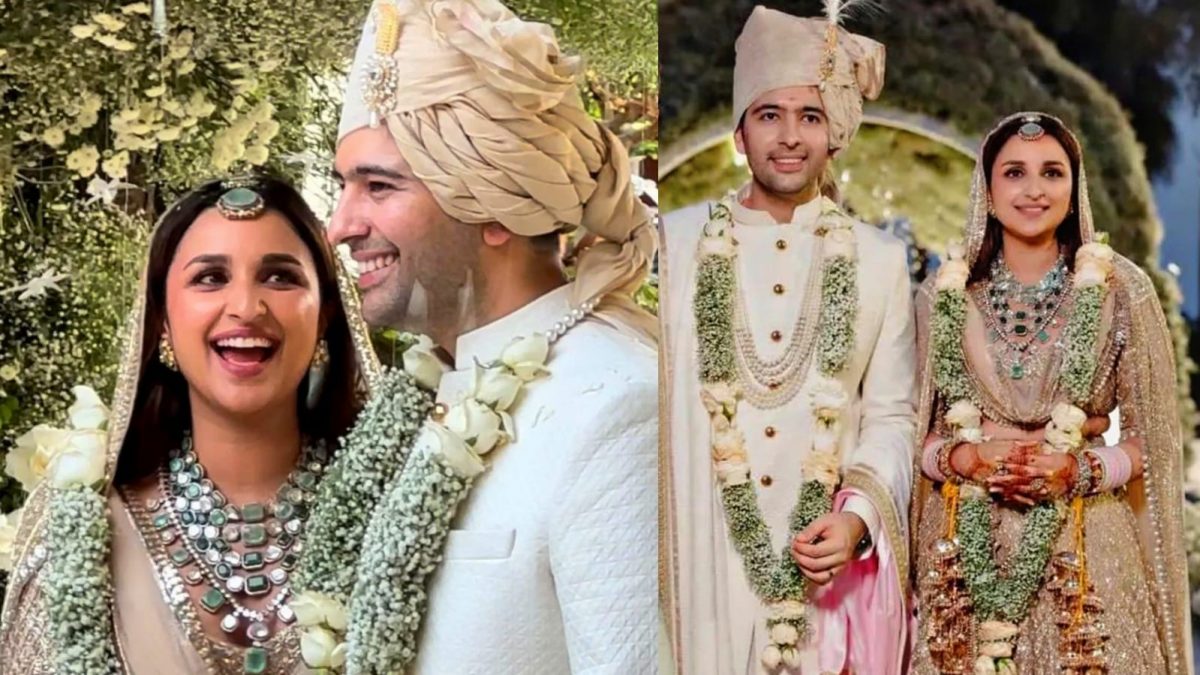 Parineeti Chopra and Raghav Chadha celebrated their lavish Punjabi wedding in Udaipur, Rajasthan. The couple delighted their fans by sharing their official wedding album on Instagram a day later. Raghav looked dashing in a white sherwani set, while Parineeti looked stunning in a cream and champagne lehenga by renowned designer Manish Malhotra.
Numerous inside pictures and videos from the wedding have emerged online, capturing beautiful moments. One video shows Parineeti kissing Raghav during their varmala ceremony, symbolizing their union. Another video features Parineeti's father, Pawan Chopra, sharing heartfelt moments with Raghav at the wedding mandap. These glimpses into their wedding festivities have left fans overjoyed and filled with happiness for the newlyweds.