Nitish's 'ABC' dig at Prashant Kishor, latter retorts with 'folded hands' photo tweet; then deletes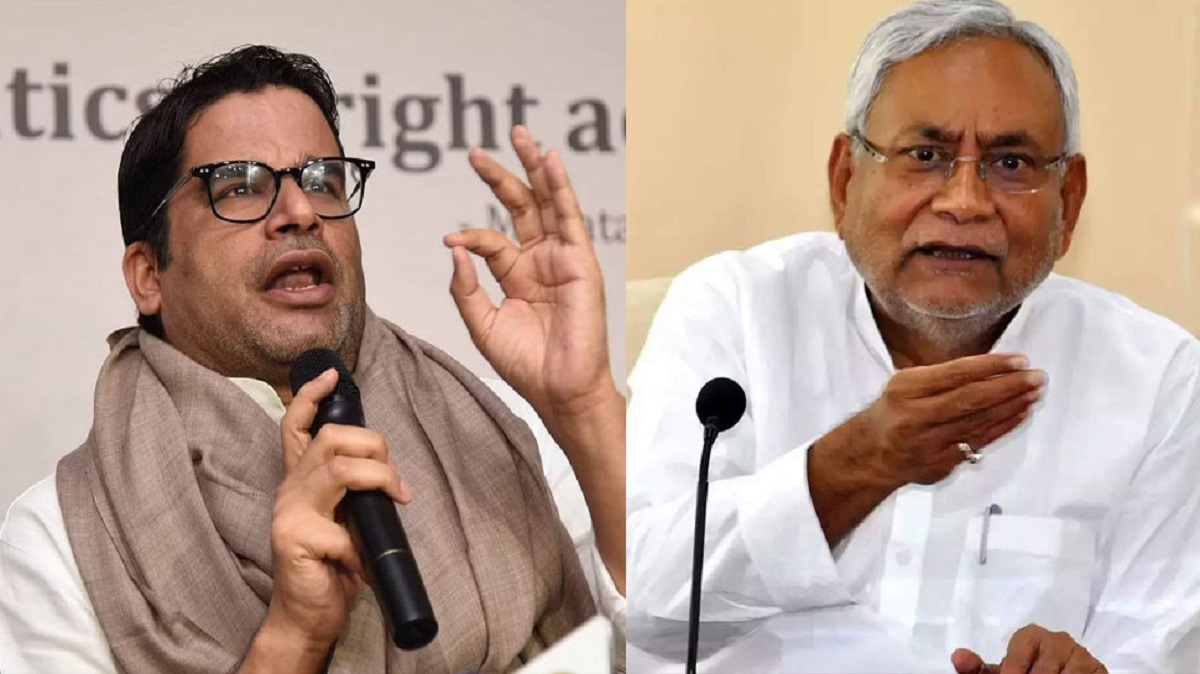 New Delhi: Poll strategist Prashant Kishor who went on to become Nitish Kumar's protégé to bête-noire, came under fire from the Bihar Chief Minister on Thursday, as the latter slammed him for 'illogical & unfounded' observations on Bihar's progress.
Nitish Kumar, hitting out at Prashant Kishor, said that he excels in making publicity gimmicks and by questioning the JD(U), he might be wanting to help the BJP.
Without naming poll strategist, the top JD(U) leader said that his statements have no meaning and also questioned whether he knows anything about what has been done in the state since 2005.
Nitish Kumar's searing remarks for the poll strategist came when he was asked about latter quitting the party and also his recent statements on Bihar's backwardness and his 'clever tactics' to stay in power.
"He joined me and I told him to quit (the work he was doing). He did not listen to me and worked for so many parties. Let him do what he wants to do in Bihar. His statements have no meaning. Does he know ABC of what has been done in the state since 2005?," Nitish said, taking a dig at Kishor.
After Nitish's JD(U) broke alliance with BJP and stitched fresh coalition with RJD to form government in Bihar, Kishor had commented that this was Nitish's 6th experiment in last 10 years. Following change of power, Kishor's comment that government changes in Bihar but Chief Minister remains the same, reportedly left Nitish annoyed & peeved.
Kishor's rejoinder with photo tweet
Prashant Kishor was quick to reply to Nitish's jibe, however, moments later he deleted the post.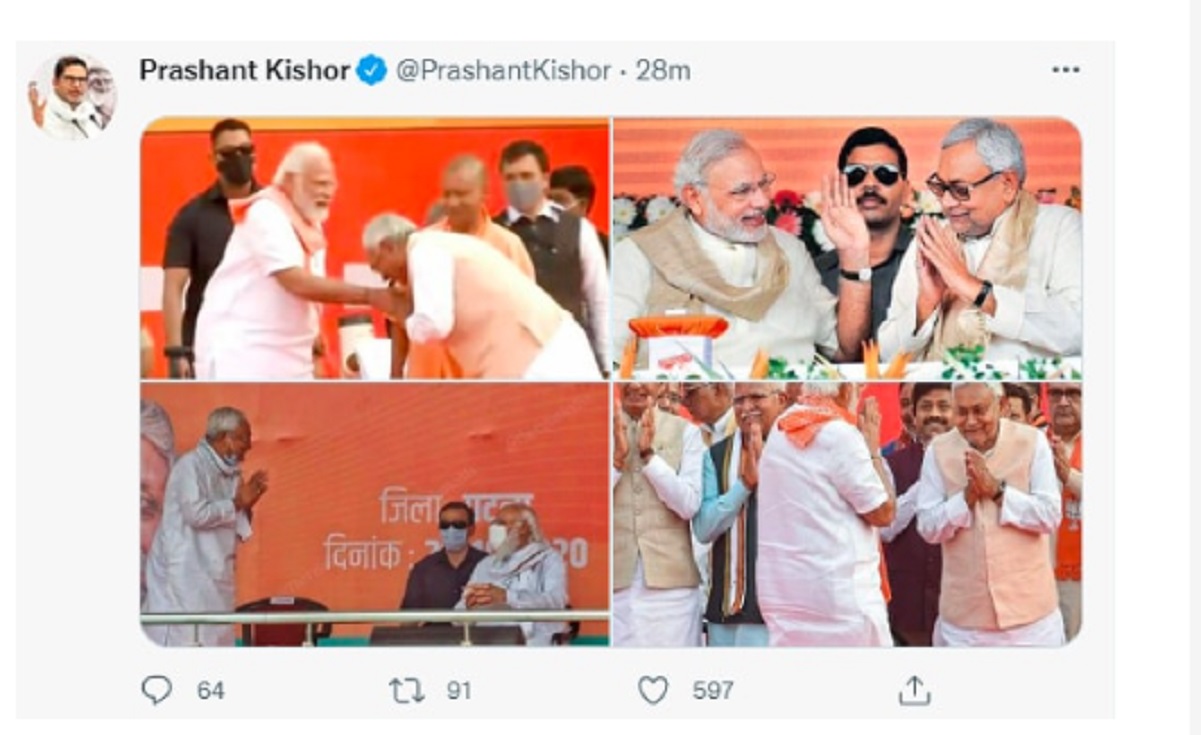 In a clear dig, Kishor shared 4 photos of Nitish Kumar along with PM Modi, where the Bihar CM could be seen folding hands before the former. He however refrained from commenting on them but these 4 photos were enough to convey the stinging message.
Kishore had joined the JD(U) as national vice-president in 2018, however quit the party just 2 years later in 2020.