India's 5 Toy Trains that make your holiday special, give you joyride of a lifetime
The Indian Railways is one of the busiest rail networks in the world and also has the distinction of carrying largest number of passengers on any given day.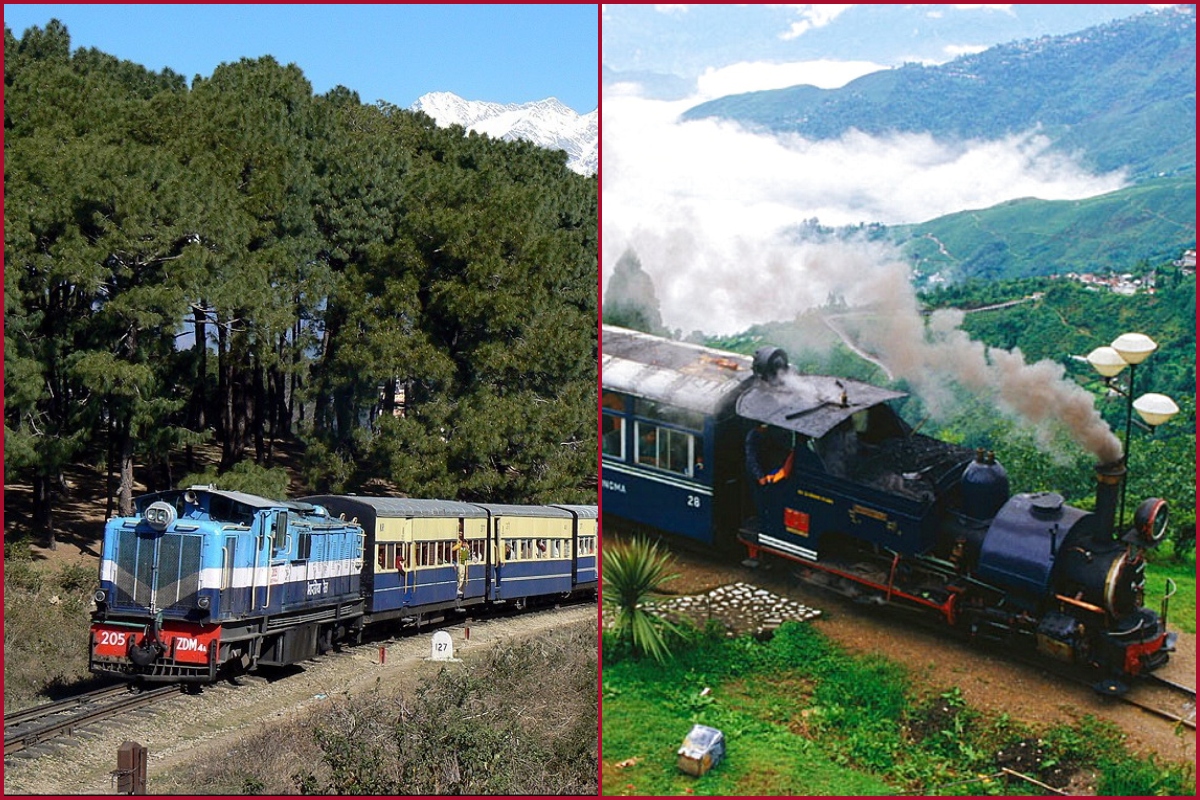 New Delhi: The Indian Railways is one of the busiest rail networks in the world and also has the distinction of carrying largest number of passengers on any given day. Being the largest train network in Asia and the 2nd largest in the world, it transports about 2.5 crore passengers daily and a whopping number of about 14 lakh people Railway employees make this possible every day.
Much like trains, the railway junctions & stations are places of bustling activity as they are swarmed not just by travelers but also closed relatives who come to see them off.
A train journey in Express/SuperFast, Duronto and Rajdhani trains is always memorable but the joyride in Toy Trains is beyond everything. Toy Trains are set of slow & adventurous trains that line up the hilly trains and provide a super exciting & memorable experience.
A look at 5 Toy Trains in India
1) Kalka-Shimla Toy Train (Himachal Pradesh)
The Kalka-Shimla toy train is one of most popular UNESCO World Heritage Site and connects two cities of Himachal Pradesh – Kalka & Shimla. The train is one of the most sought after route for travelers visiting the Shimla hill station. The 96 km toy train route has a narrow gauge track and passes through 103 tunnels & over 850 bridges.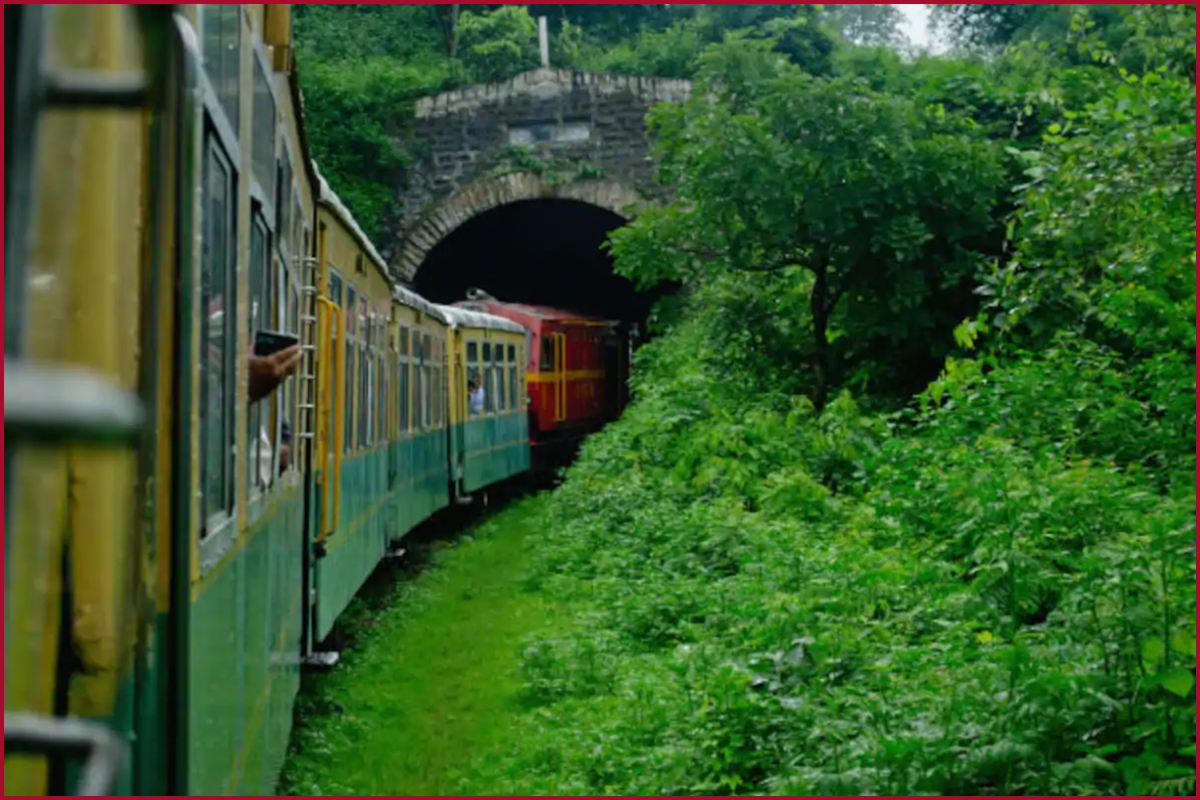 The joyride of about 5.5 hours on Kalka-Shimla toy train makes for an exhilarating experience.
While travelling from Kalka to Shimla or vice-versa, you can relish the greenery & picturesque locations that line up the railway tracks. The happiness of this train ride while travelling through nature's lap will stay with you forever. You can even touch the lush green vegetation while onboard the train.
Not just 1 but many trains run on this route. A couple of them are Express trains while others are super luxury trains and are available at varying rates. A journey in luxury trains like Shivalik Queen & Shivalik Palace Queen coach will cost around Rs 3,500 to Rs 4,000/-.
2) Darjeeling Toy Train (West Bengal)
Darjeeling Himalayan toy train is another popular UNESCO World Heritage site and makes for a must experience ride when visiting this tourist spot. The 86-km long toy train doesn't pass through any tunnel and thus provides an uninterrupted view of the hills from a very close range. Its route through certain parts of the city with high hustle & bustle is another USP.
The seven & half hour ride will take you through many breathtaking locations & serene environment, thus leaving you amazed at the engineering marvel.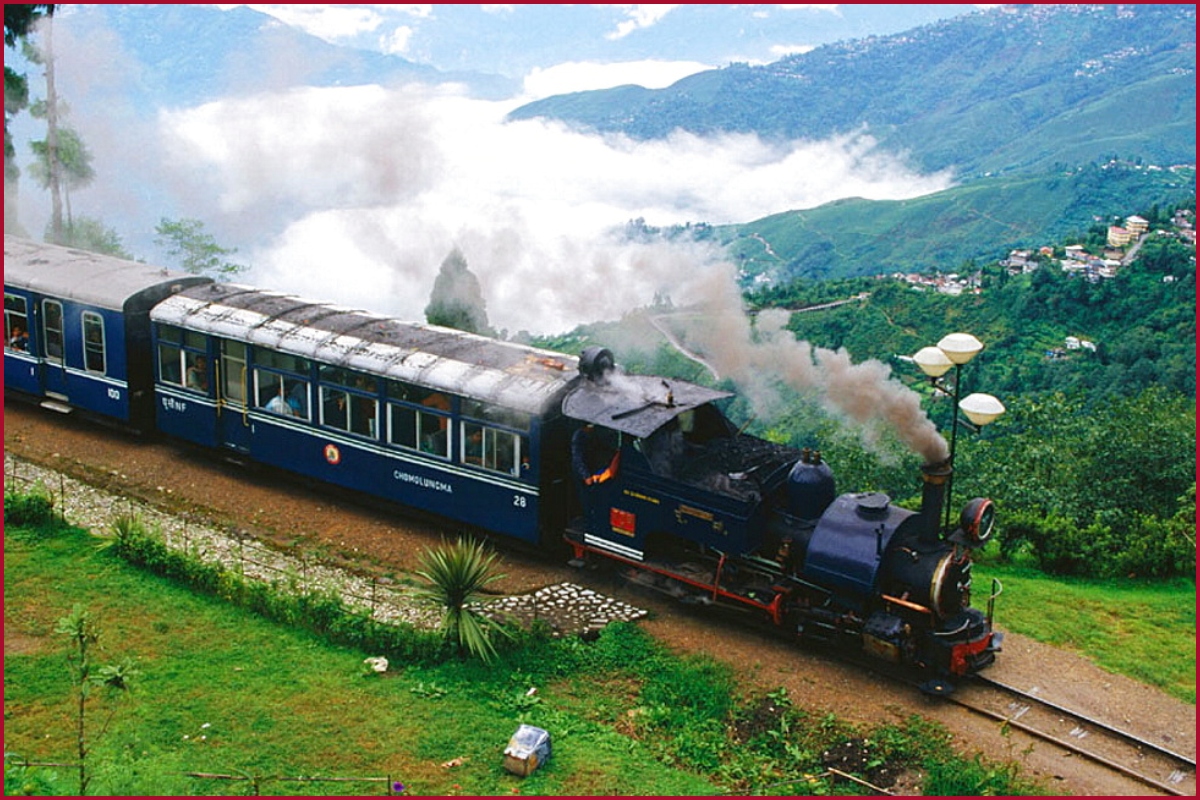 The toy train traverses between 2 cities i.e. Darjeeling to Ghoom & vice-versa and one side fare costs Rs 620 for each traveler.
3) Nilgiri Moutain Railway (Tamil Nadu)
This is one of the steepest toy trains not just in the country but also in Asia. The Nilgiri toy train runs on a narrow gauge & traverses through plain regions as well as forest clad mountains. Passengers will pass through 16 tunnels & tall girder bridges on the way and will witness many twists & turns, thus making for an adventurous & memorable journey.
The train journey offers a ride through dense forests of Coonoor to rocky train to hilltops. The locations that it covers in the 46 km ride includes Mettupalayam, Kallar, Adderley, Coonoor, Wellington, Ketti & Ooty. The cost of this joyride is Rs 5,00 for 1st class & Rs 250 for second-class sitting.
4) Matheran Toy Trains (Maharashtra)
Matheran toy train, connecting Neral to Matheran, is one of the oldest toy train service in the country and remains the main transport to reach the remotely located hill station. As the vehicular traffic is minimum, the weather is pleasant and makes it a favourite tourist spot. The 1.5 hour train journey takes you through the sprawling greenery & makes for an experience, worth repeating.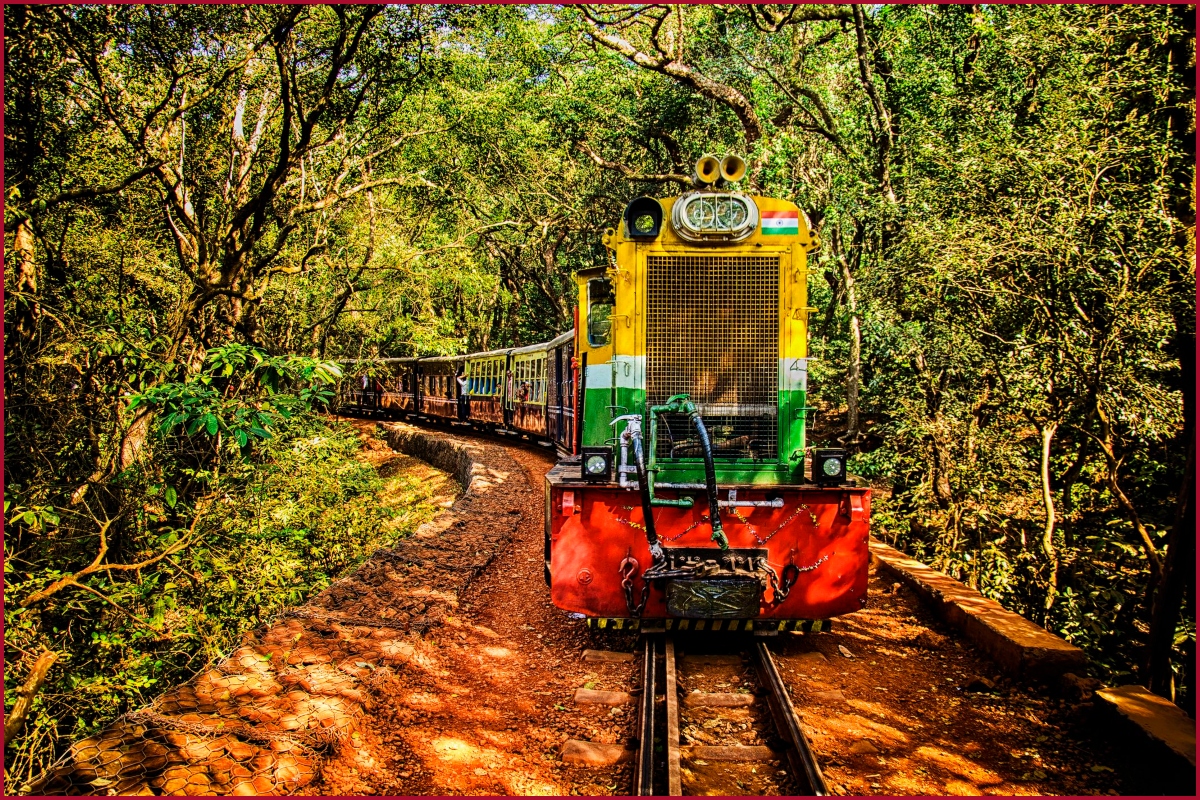 Recently, the toy train was closed for a few months but it is now again up & running. A joyride on this train would cost you Rs 3,00 (for adult) & Rs 180 (for children).
5) Kangra Valley Railway (Himachal Pradesh)
The Kangra Valley Railway is among the last mountain railway to be built. Having come into existence in 1929, this toy train runs between Pathankot in Punjab & Joginder Nagar in Himachal Pradesh. The 164 km train journey takes about 10 hours to complete and offers a scenic view of farmlands, tea gardens and streams running down the hills. It also offers a good view of Dhauladhar range. This toy train has only 2 tunnels as engineers avoided digging tunnels & rather opted for route through the hillside.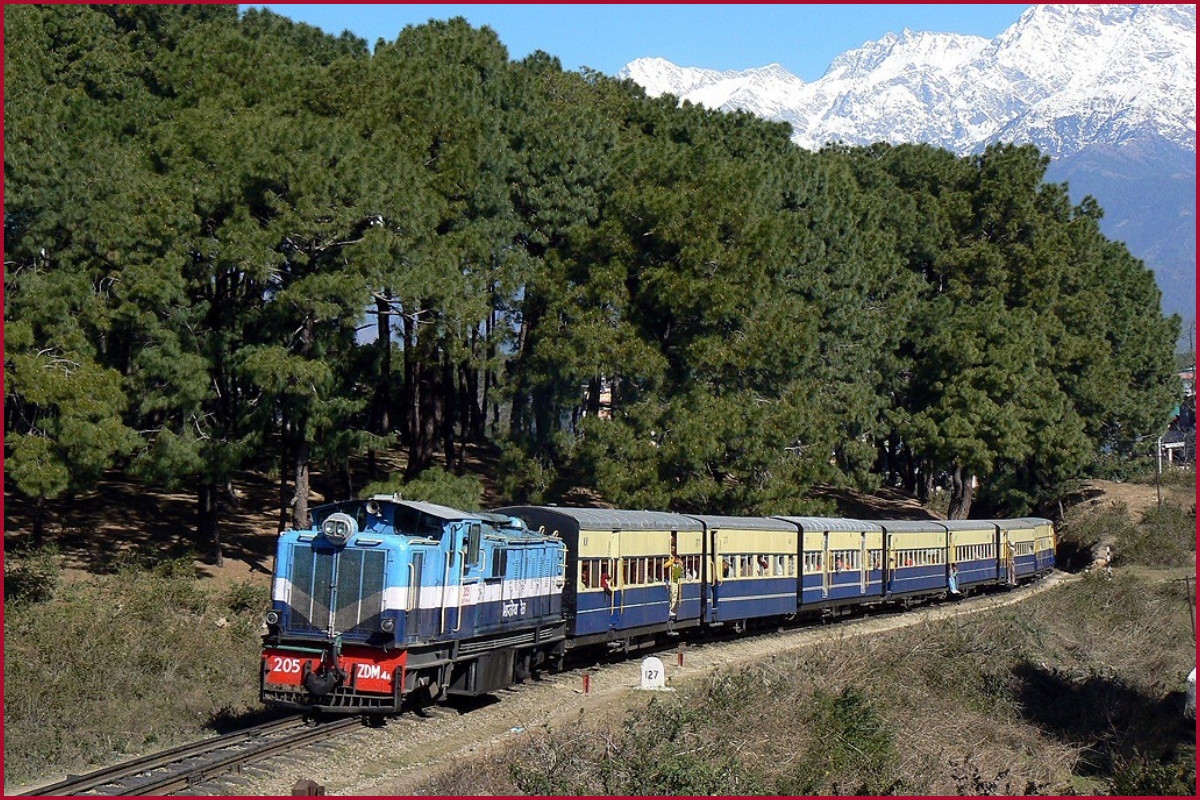 One can enjoy the ride on this train at just Rs 35 (Ordinary travel) but if you opt for luxurious journey, you will have to pay anywhere between Rs 300 to Rs 330.