Collusion, machinations and alleged links with UPA minister: The dark world of ex-IL&FS chairman unmasked!
Parthasarathy stepped down in July 2018 on "health grounds" and IL&FS started defaulting in its loan repayment from August. Just next month in September, IL&FS investment-grade "AAA" rating was downgraded to D "Junk" grade by the rating agencies ICRA, CARE.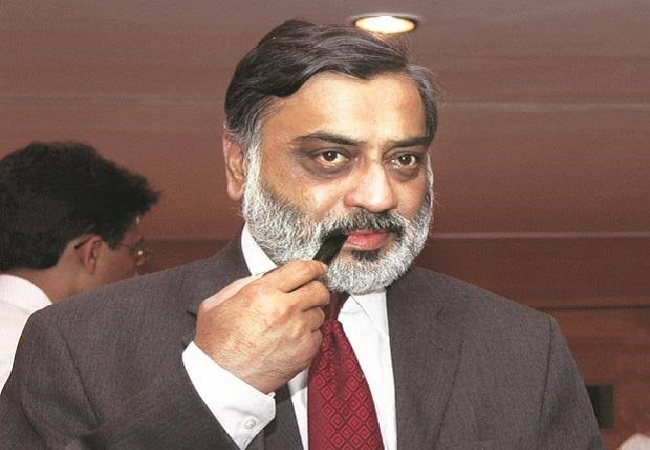 Ravi Parthasarathy, who once only drank Perrier water, lived in expansive homes and distributed cash like peanuts to his friends, is locked up in a Chennai jail meant for first time undertrials.
The former big boss of Infrastructure Leasing and Finance (IL&FS), known for his penchant for ignoring rules that got in the way of his ambition, is now meticulously following rules of the jail manual.
He is sharing space with other prisoners and eating jail food, attending daily counselling sessions. "He is listening to the woes of inmates who share space with him. He also appears to be in severe depression, we are talking to him on a daily basis," says a senior official of the Saidapet sub-jail in Chennai.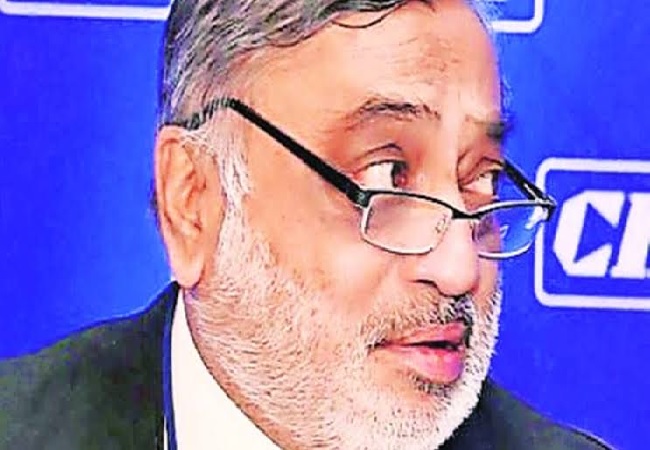 From an extraordinary man in Mumbai who shuttled all over the world, Parthasarathy's big bucks status has been punctured ever since he was arrested by the Economic Offences Wing (EoW) of Chennai Police. Cops who arrested Parthasarathy from his home in Mumbai didn't even know the stature of the former chief of IL&FS. "No one knew who he was, the cops were told he is some finance bigwig and he has to be arrested and brought to Chennai," an official of Chennai Police EOW told this reporter.
Parthasarathy, who will stay in the prison for a fortnight, awaits trial on charges that a IL&FS subsidiary cheated the Mumbai-based 63 Moons Technologies to the tune of Rs 200 crore. 63 Moons had alleged IL&FS Transportation Networks India Ltd (ITNL) failed to repay its dues despite promising investors to return the money (Rs 200 crore). It then filed a complaint with the police in 2020. The EOW had earlier arrested former managing director Ramchand Karunakaran and the former vice-chairman of IL&FS and director of ITNL, Hari Sankaran, in January this year.
Parthasarathy was in charge when the fraud took place. IL&FS eventually collapsed in August 2018, and didn't repay its loans to several Indian banks and insurance companies. IL&FS was sent to the National Company Law Tribunal (NCLT) for debt resolution and the government appointed a board to steer the group out of financial trouble.
The 63 Moons Technologies case is just the tip of the iceberg.
The government is on record saying IL&FS, under Parthasarathy, ran up a scam worth Rs 100,000 crore, the amount close to the government's vaccine bill.
What has surprised many that it is the Chennai Police EOW which is probing one of the cases of IL&FS. And both Enforcement Directorate (ED) and Central Bureau of Investigation (CBI) are quiet over the nation's biggest financial scandal.
The dubious reputation of IL&FS was superbly hidden behind a huge smokescreen.
Parthasarathy had many backers from the Indian capital, among them former Finance Minister P Chidambaram. Sources told this reporter how Parthasarathy took instructions from Chidambaram before striking deals, they two apparently talked for hours.
Those in the know say Parthsarathy had an unique way of operating. He allegedly obliged all IAS officers whose children couldn't get jobs. ILFS would hire them. In return coffers were allegedly opened for him and first refusal on all major projects.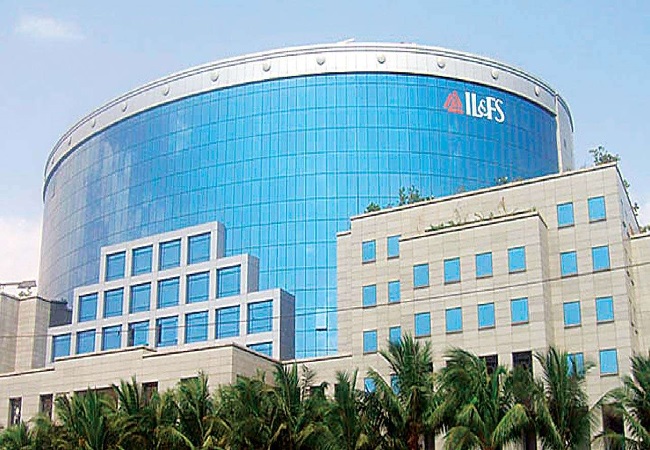 What was surprising was the fact that for an engineering company IL&FS did not have any senior person who was an engineer.
Investigators probing the IL&FS scam say the company used to work on a peculiar racket floated by IAS officers. These officers would manipulate their deputation to ILFS. "What was surprising was that IL&FS was never a government company. And on deputation these IAS officers drew salaries far in excess of their pay in government. We are in touch with the Department of Personnel to get names of those officers who benefited," an investigator closely following the case told this reporter.
It was a systematic, organised loot of the nation, via an innovative modus operandi that would put a Mario Puzo thriller to shame.
For the masses, IL&FS looked like a government-owned company. Only those who cared to cross the smokescreen knew why IL&FS was called Mumbai's biggest hub of corruption. The late columnist and editor, Anil Dharkar, called IL&FS as "Internal Looting and Fraud Syndicate".
Now, slowly, yet steadily, worms of corruption are emerging from the cupboards of IL&FS, exposing how Parthasarathy used his tremendous influence in the bureaucracy to avoid any probe by any government agencies.
Parthasarathy ignored notices for interrogation, his battery of lawyers stood before him like dutiful soldiers. He told his colleagues to spread the word about his cancer but never missed a single party in Mumbai. He loved socialising. It helped him find potential targets.
The bearded Parthasarathy, who loved smoking a pipe every now and then, knew his backers would keep him out of any trouble. Once the BJP-led NDA came to power, his sinister ringtones started making noise. He could no longer call top cops to keep his business partners in jail, he could not run roughshod over investigators who started hounding him every now and then.
Some of his top aides are in prison, some of his once-celebrated billionaire friends are now being hauled in for investigations.
"The sheer audacity of this corruption has shocked the nation," said Ashish Nandy, social analyst and one of India's topmost thinkers.
Parthasarathy's arrest was a grim reminder for the Indian corporate world that many big businesses are very much an insider's game. It came around the time when state-owned banks were taking almost 80-90 percent cuts on loans offered to corporations that turned into losses.
The Indian government, justifiably, is keen to trace those who swindled cash that actually belonged to the masses.
"The kingpin and the mastermind of the Rs 100,000 IL&FS scam, Ravi Parthasarathy, has been arrested by the EOW. The IL&FS group, which consists of more than 350 group companies, was used as a vehicle to perpetrate fraud by the then management of IL&FS group, which was headed by Parthasarathy," the Chennai Police EOW said in a statement.
An alumnus of IIM Ahmedabad and former Citi banker, Parthasarathy became CEO of IL&FS when it was set up in 1989 and chairman in 2006. He retired in July 2018, just before the IL&FS scam made headlines. Parthasarathy also co-founded 20th Century Finance, was in the news when IL&FS took over Maytas Infrastructure in 2009.
IL&FS was incorporated in 1987 with 40 per cent shareholding by PSUs (LIC, SBI and Central Bank) to bankroll infrastructure projects in the PPP mode. IL&FS claimed it financed projects worth about Rs 1.8 lakh crore.
But the reality was something else.
Parthasarathy and his gang gold-plated these projects to raise huge loans from state-owned banks, charged enormous commissions as project management fees that escalated the cost of these projects.
And then, Parthasarathy used his friendship with Chidambaram and links with former bureaucrats employed with huge compensation, raised finances by meticulously and cunningly projecting itself as a Government company.
But it was not a government company.
Such was Parthasarathy's clout that he and his men indulged in plain fraud right in front of those who were supposed to regulate it. IL&FS acquired projects through Special Purpose Vehicles (SPVs) set up jointly with the state or central governments while giving the government less than 51 percent equity.
Why was this done?
Parthasarathy did it to avoid the scope of CAG's audit and laundered public cash at will. Parthasarathy and his men set up a web of 169 group companies (the investigators claim there are many more) including 135 indirect subsidiaries, each corresponding to an SPV for a specific project, besides six joint ventures and four associate companies.
The structure of group companies was extremely opaque and murky. Partnering with the government in these projects, it gave its lenders a false impression that the risks would be underwritten by the government.
Thus the subsidiaries, despite having a narrow equity base, could raise huge loans through no-holds barred wheeling and dealings, and in this way, on equity capital of only Rs 9.83 crore, IL&FS accumulated a mammoth Rs 91,000 crore debt, some of it being infused into their associate companies as equity.
The pyramid of debt rose and rose and one day, collapsed under its own weight.
Again nobody noticed or raised a red flag, including the nominees of public sector organisations in its Board or bureaucrats in the government. It is rumoured that Chidambaram used his influence to silence the bureaucrats.
One of its projects, touted as a model, with guaranteed returns of 20 per cent to equity investors including IL&FS, was the 8-lane Delhi-Noida expressway, which was executed by the SPV, Noida Toll Bridge Company on land provided by the government on a 30-year lease.
IL&FS made huge profits on the toll, it even  manipulated the lease to extend it to 100 years.
Now all costs plus reasonable profits had already been recovered by 2016, well before the lease was to expire in 2031. The Allahabad High Court stopped all toll collection in 2016, which was later confirmed by the Supreme Court. A similar pattern of profiteering was successfully applied in many states, like Gujarat, Tamil Nadu, Rajasthan or Andhra Pradesh, to rob the public and the public exchequer.
Gajendra Haldea, a former Planning Commission member, once told reporters that a similar SPV called Delhi Mumbai Industrial Corridor Corporation (DMICDC) was set up jointly with the Dept. of Industrial Policy and Promotion (DIPP) for developing 24 industrial townships on this corridor.
Now see what IL&FS did.
It projected an unsuspecting DIPP Secretary as Chairman and showed Udyog Bhavan as the address to make it appear like a government company for raising loans. The project did not take off because of resistance from the Planning Commission which detected the fraud.
IL&FS, being involved in the infrastructure sector, was engaged both in lending as well as execution of projects. Sadly, no regulator noticed the inherent conflict of interest in this dual role. As in the case of Satyam, reputed auditors never pointed out the fraudulent modus operandi.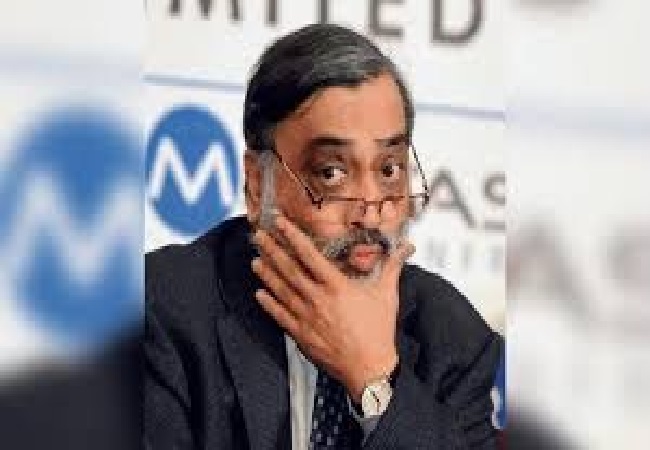 The IL&FS board members were silent, so were independent directors, including illustrious names as RC Bhargava, Chairman of Maruti Suzuki or Sunil Mathur, LIC chairman. They never red-flagged the multiple conflict of interests and IL&FS's dubious dealings with its subsidiaries. The rating agencies were even more complicit in the entire sordid saga, and the loot continued without any checks.
Parthasarathy sold a stake in IL&FS Investmart, the broking subsidiary, for $260 million to HSBC. But IL&FS, under his leadership, turned into an opaque and complex organisation despite having listed entities.
Just before the IL&FS scam broke, Parthasarthy slipped out of India and travelled to London for treatment of cancer and stayed there till things quieted down.
But he partied hard and socialised with his friends, quite unlikely a cancer patient.
He had moved the Madras High Court for anticipatory bail in the 63 Moons matter. The petition was, however, rejected and Parthasarathy was arrested last week in Mumbai and taken to Chennai for questioning.
When the nation learnt in September 2018 with amazing disbelief that IL&FS had a whopping Rs 91,000 crore debt and it was planning to sell its assets, the Parliament was told that out of the total debt, Rs 57,000 were owed to PSU banks (what else?).
Such was the crisis that a Parliamentary Panel even demanded that the government probe IL&FS group's biggest stakeholder, the Life Insurance Corporation (LIC) of India and credit agencies that gave high ratings to entities of the insolvent infrastructure group.
It is worth mentioning here that the IL&FS collapse came exactly a decade after the collapse of Lehman Brothers. The company, with $639 billion in assets and $ 619 billion in debt and 25,000 employees worldwide, had filed for the largest bankruptcy in history, throwing the entire financial world into turmoil. It happened on September 15, 2008. Within a week, Merryll Lynch sold itself to Bank of America for $ 50 billion and the Federal Reserve had to provide emergency bailout funding of $ 85 billion to the insurance giant AIG, which had trillions of dollars in mortgages worldwide, to avoid a collapse of the global banking system. Worse, Goldman Sachs and Morgan Stanley, two of Wall Street's largest investment banks, followed suit, seeking the FED's protection to turn into commercial banks. As the contagion spread, panicky investors withdrew a record $ 144.5 billion in a single day on September 17, 2008, as against only $7 billion during a typical week. On September 26, the Washington Mutual Bank went bust and three days later, the US Stock Market crashed as Congress rejected the bailout plan submitted by the Treasury, which it had to pass eventually to prevent a potential collapse of the entire global financial network.
Till all of that happened, many believed that financial wizards worldwide had conjured up a new era of low-risk profits, and that Washington-style financial engineering was the ultimate road to prosperity for the entire world.
IL&FS worked on the same model, operating behind a huge smokescreen of power offered by the mandarins in the Indian Capital. The company made hundreds of thousands of Indians believe that it was the ultimate in the Indian infrastructure financing and its formula was infallible, based on an impenetrable financial edifice. And at the helm of IL&FS was Parthasarathy.
He had an air of finality around him.
Many even compared him with the CEO of Goldman Sachs who used to take a salary of $ 68 million. Parthasarathy took Rs 26.3 crore ($3.65 million) after giving himself a 144 per cent rise in 2017-18 when the crisis was looming large and bankruptcy was staring at his face.
Parthasarathy was worse than the duo of Butch Cassidy and Sundance Kid, Wild West outlaws, who shocked America with their bank and train robberies in the 60s.
Parthasarathy stepped down in July 2018 on "health grounds" and IL&FS started defaulting in its loan repayment from August. Just next month in September, IL&FS investment-grade "AAA" rating was downgraded to D "Junk" grade by the rating agencies ICRA, CARE.
Consider this one. The fees of the agencies were paid by the client, but nobody, including the regulator RBI, checked out the obvious conflict of interest. Auditors, M/s Deloitte Haskins & Sells, never detected anything amiss; their fees were also paid by the company. What was distressing was that the RBI ordered a special audit only in September, 2018, when the crisis had erupted in full force. Equally shocking was the role of the Securities and Exchange Board of India (SEBI), the market regulator which sat up and took notice of the role of the rating agencies only in September. And ICAI finally woke up to push an inquiry into the auditors' lapses.
But the damage was done by then.
The markets exploded, people panicked. Mutual funds were rattled by the impact of the default and the government was worried. Investors started pulling out from NBFCs and Mutual Funds, the money, debt and stock markets crashed on September 21, 2018, Sensex losing more than 1000 points.
The government finally stepped in on October 1, 2018, and dismissed the entire IL&FS Board and appointed a new six-member Board under the chairmanship of Uday Kotak.
What was shocking was that till August, 2018, the RBI described IL&FS as a systemically important institution. The market crash reverberated through the entire system. There were high chances that the whole system would fail.
What was a matter of immense crisis was the fact that nearly 60 percent of IL&FS's borrowings was in non-convertible debentures. These were not backed by any assets or security and subscribed mostly by pension, insurance and provident funds.
In short, it was the savings of India's poor and middle class, the government could not allow it to fail.
So IL&FS had to be bailed out, as usual with taxpayers' cash, a common practice in India. The stock and money markets have been on a roller-coaster ride ever since, compounded by the rupee being on a tailspin.
Parthsarathy must explain why he robbed the poor to make the rich richer. He is inside a prison, minus amenities he enjoyed throughout his life. His powerful, protective circle of IAS officers have also fallen silent.
India's biggest financial swindler, who always offered gyaan to his clients, is now seeking consultations to check his depression inside the prison.