Future of Dogecoin and Ethereum
And there will come a time, when Cryptocurrency might just overturn governments in the future, Hirav Shah Concludes…
Future of Dogecoin and Ethereum :
Introduction of Cryptocurrency :
Since 2009, where there was a lack of blockchain technology knowledge, cryptocurrencies have had a remarkable evolution. Proof of this has been the number of sectors that are already considering applying the blockchain: automotive, financial, health, tourism, environment, pharmaceutical, etc.
This phenomenon demonstrates the involvement of society with technological advances, which have inspired us to build a new payment model.
Growth of Crypto In Business World:
One of the popular trends we see in the modern business world is, giving early employees shares of the company profits. Considering the vast growth of crypto, providing new employees a "company" cryptocurrency as equity shares, will be a huge new trend, Says Hirav Shah, Popular Business Astrologer & Astro-Business Strategist.
What we could see happen is a revolution in the financial field for the investors, who have since made a fortune off the growth of crypto, Predicts Business Astrologer Hirav Shah.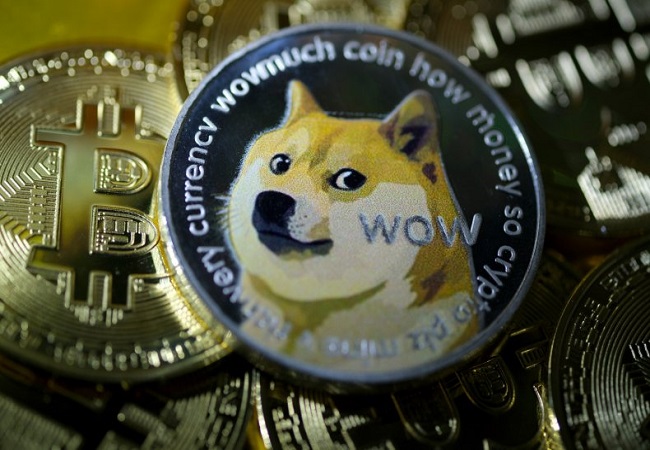 Crypto Trends In 2021 :
1.As we are proceeding towards the middle of 2021, you can already hear about new cryptocurrencies and trends in the sector.
2.Since the creation of bitcoin, hundreds and hundreds of crypto assets are gradually finding their place in society. Examples include Litecoin, Monero, Dogecoin and Ethereum among many others.
3.WazirX Became India's Largest Cryptocurrency Exchange And Kickstarted A Crypto Revolution In India, in 2021.
4.Fast-food chains, big tech firms, and leading drinks companies are embracing cryptocurrencies.
5 Huge companies, including PayPal and Starbucks, are accepting bitcoin and other cryptocurrencies as payment, despite volatility warnings.
Now, let's quickly see if Dogecoin is better or Ethereum is here to rule :
Ethereum Is Suddenly Rocketing But Dogecoin Is Still The Crypto Price King.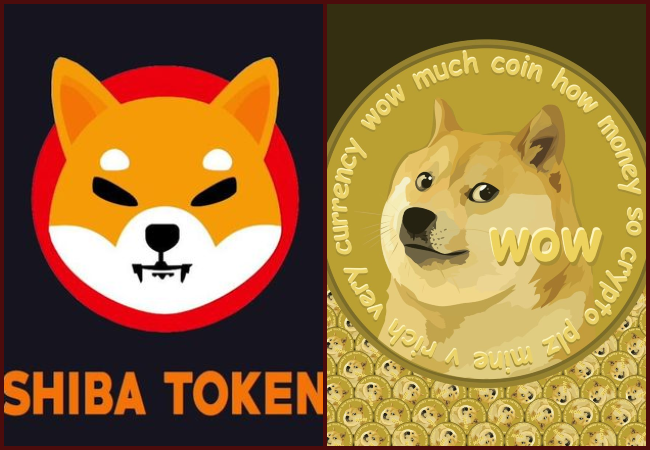 Introduction of Ethereum (ETH)
1.Ethereum market cap- $384 billion
2.Story of Ethereum – If there is another contender for the best cryptocurrency title, it's Ethereum. But it doesn't compete with Bitcoin. It's important to note that many so-called cryptocurrencies aren't straight-up currencies like Bitcoin.
Some, like Ethereum, are instead unique technologies that also have a coin component. In Ethereum's case, its currency is called Ether, and it can be used in applications run on the Ethereum platform.
Ethereum is the leader in what's known as these "smart contract" platforms. While Bitcoin was created for one use case — as a currency — Ethereum was founded by Vitalik Buterin in 2015 with bigger and broader ambitions.
The blockchain it runs on is programmable, meaning it can run programs, or apps, in a decentralized way, i.e., on millions of computers at once. This opens up many possible use cases, from technology and finance to gaming and collectibles, making Ethereum an attractive investment.
3.How to buy Ethereum : You can buy ETH on the major crypto exchanges, Robinhood, and PayPal.
4.Ethereum Price : In the past year, Ethereum's price has shot up from around $200 to well over $2,000. As of today, it was trading as high as $3,300.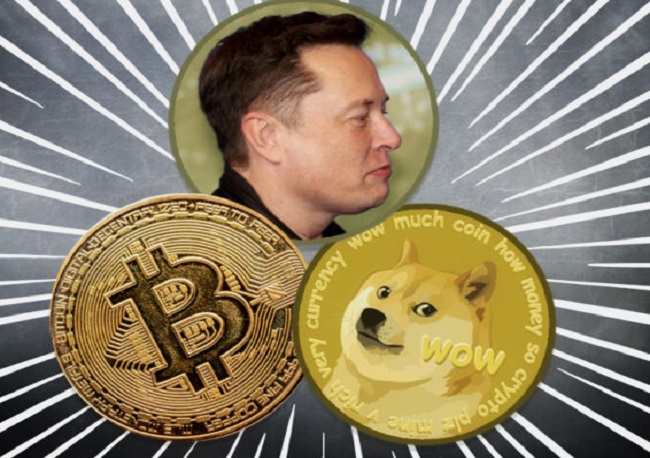 Introduction of Dogecoin (DOGE) :
1.Dogecoin market cap- $74.2 billion
2.Story of Dogecoin – Dogecoin bills itself as "the fun and friendly internet currency." Launched in 2013 by software developers Billy Markus and Jackson Palmer as a satire of Bitcoin and the exploding popularity of crypto, it's basically a Bitcoin clone with a cute dog meme for a mascot.
Dogecoin has no real use (though some people use it to give small tips on social media), but it's developed a growing fanbase that's boosted the price of a Dogecoin from less than a penny a few months ago to about $0.35 today, making it one of the best cryptocurrency performers by market cap if nothing else.
Dogecoin also started what is now known as the "memecoin" space. If you're looking for the next big memecoin, it could be SafeMoon, which launched in March 2021 and already has over a million users. SafeMoon encourages investors to buy and hold by imposing a 10% fee on anyone who sells their tokens.
3.How To Buy Dogecoin : You can buy Dogecoin on Robinhood and many of the major crypto exchanges like Binance and Kraken, but it's not available on Coinbase.
4.Price of Dogecoin : In early 2021, Dogecoin crossed the $0.05 threshold for the first time, then went to the moon in April, recently trading at an all-time high of $0.56.
Elon Musk, a long-time supporter of dogecoin who was voted its CEO in a 2019 Twitter poll, has helped buoy the dogecoin price, regularly tweeting dogecoin memes and jokes, most recently cueing up his hotly-anticipated appearance on Saturday Night Live next week by posting: "The Dogefather."
Final Thoughts :
Cryptocurrency empowers people to be their own bank and payment method. The primary challenges are regulatory and technical. The deciding factor on whether crypto will replace cash is user-adoption. But, once fully booted and integrated in our lives, cryptocurrency will make the world look completely different, in ways we can only begin to understand.
And there will come a time, when Cryptocurrency might just overturn governments in the future, Hirav Shah Concludes…