Jio AirFiber to be launched this Ganesh Chaturthi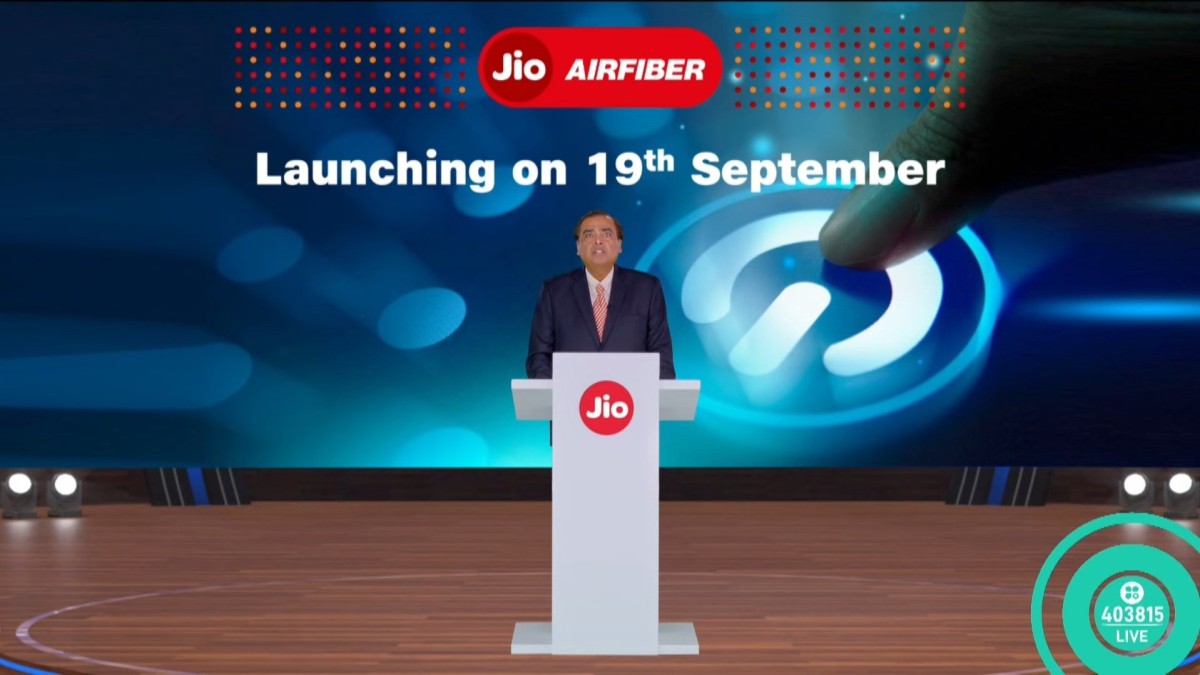 Mumbai: Reliance Industries Chairman and Managing Director Mukesh Ambani on Monday announced that the company will launch Jio AirFiber this Ganesh Chaturthi (September 19).
He was addressing its 46th Annual General Meeting of Reliance Industries.  Reliance aims to tap the untapped segment with an addressable market of over 200 million Indian homes.
#JioAirFiber Reliance industries Chairman Mukesh Ambani Launched Jio Air Fiber Special Occasion Ganesh Chaturthi On 19th September. #jio #MukeshAmbani #Jiofiber Jio Air Fiber #JioAirFiber pic.twitter.com/gcUFslyvDL

— SS Rajput (@iam_ssrajput) August 28, 2023

What is Jio AirFiber:
JioAirFiber delivers fibre-like speed over the air without any wires. Users just have to just plug it in, turn it on, and that's it and they will have a personal Wi-Fi hotspot at their homes.
JioAirFiber is a Fixed Wireless Access solution that brings clutter-free high-speed connectivity of up to 1 Gbps to homes and offices. Multiple devices, including smartphones, PCs, tablets, smart TVs, and set-top boxes can be connected simultaneously without compromising on internet speed.
Speaking about Jio's mobile network, Mukesh Ambani said the per-user per month data consumption is 25 GB. Jio telecom services were launched seven years ago.
On Jio 5G services, he said it is now available across 96 percent of census towns and is on track to cover the entire country, as was planned, by December 2023.
Jio's overall customer base has now crossed the milestone of 45 crore.
Notably, telecom service providers in India started providing high-speed 5G services in the country from October 2022. In comparison to 3G and 4G, 5G has a very low latency which enhances user experiences in various sectors. Low latency describes the efficiency of processing a very high volume of data messages with a minimal delay.