Memes flood on Twitter as India's biggest IPO, LIC share fall 7% on listing 
On BSE, the public insurer's stock is listed as 'LICI' at ₹ 867.20 per share as its market cap stands at Rs 5.48 lakh crore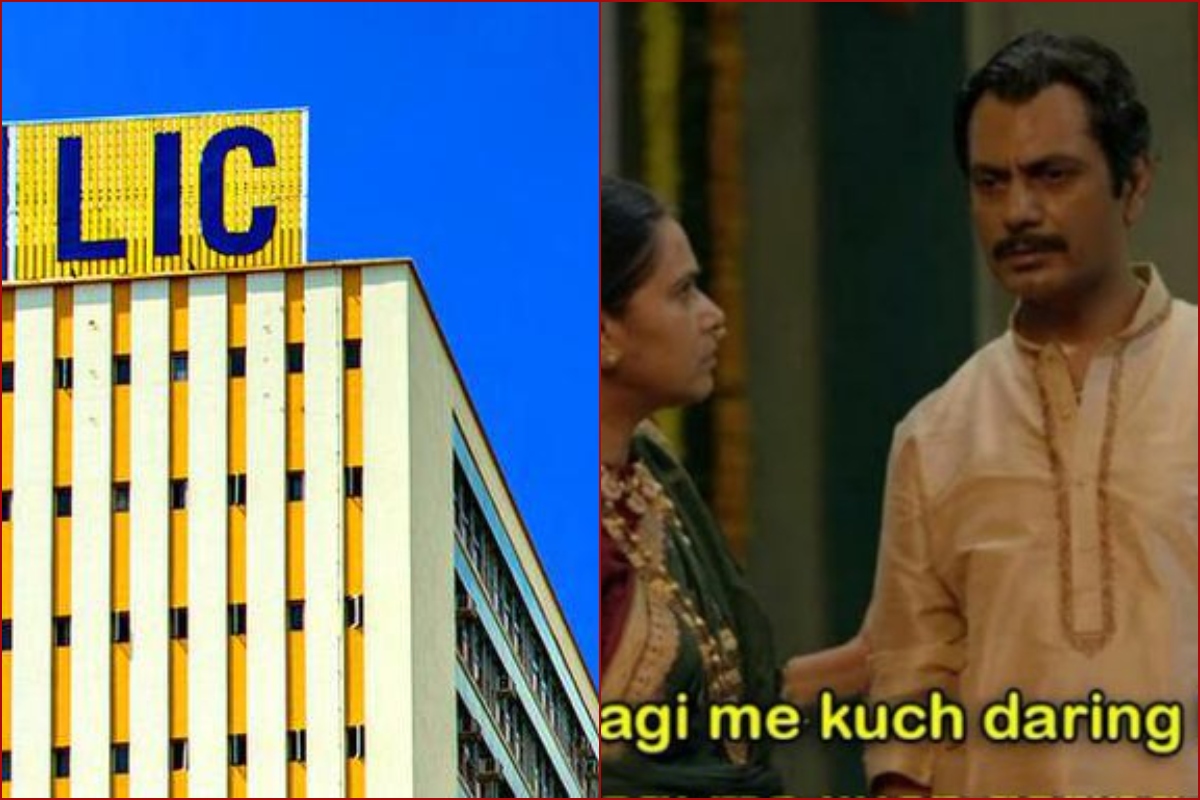 New Delhi: State-owned Life Insurance Corporation (LIC) made its debut at the bourses on Tuesday. Against the issue price of its IPO, LIC listed its shares at a discount of 8.62 percent.
On BSE, the public insurer's stock is listed as 'LICI' at ₹ 867.20 per share as its market cap stands at Rs 5.48 lakh crore.
However, on NSE, the stock was listed at Rs 872 which happens to be 8.11 percent lower than the IPO price. On the bourse, the insurance giant's m-cap stood at Rs 5.51 lakh crore, with a total of 44.20 lakh shares resulting in a turnover of Rs 385.4 crore on NSE.
Soon after this downfall surfaced online, Netizens flood the microblogging site Twitter with witty memes that suits the investor's condition just right.
Check out top SM reactions here:
Those who have applied but didn't get allotment for LIC IPO#LICIPO #LIC pic.twitter.com/q9uX9Nulc5

— Bappa Dittya Saha (@weirdbappa) May 17, 2022
BIG BREAKING: LIC share fall 7% on listing #LICIPO pic.twitter.com/EYbcRoLd3t

— AC (@Veniceofeast) May 17, 2022
Some investors prefer losing their money in #shitcoins but don't wish to secure their investment money via #LICIPO and #StockMarket pic.twitter.com/7wlVY7C4v2

— luffy (@techluffy) May 17, 2022
Zomato shareholders to LIC shareholders #LICIPO pic.twitter.com/hM2luAxoV4

— Naman (@Naman461248433) May 17, 2022
She : Down market me kisne bola #LICIPO lene ko ?
Me : pic.twitter.com/myzePh1RRY

— Nilesh Jethva (@thenileshJethva) May 17, 2022
People's who got rejected for #licipoallotment #LiCIPo now 😂pic.twitter.com/DsfXRc9eKu

— ಜೀವನ್ kg (@jeevan_kg_) May 13, 2022
India's largest insurer has set its price band for IPO at Rs 902 to Rs 949 per equity share. The fully subscribed IPO's issue price stands at Rs 949 per share.
Policyholders have received a discount of Rs 60 per equity share, while retail investors and employees have been offered a discount of Rs 45 on each share.