Paytm CEO Vijay Shekhar clarifies on RBI ban, alleged data leak to Chinese firms & Paytm stock freefall
Paytm shares have been in a tailspin ever since its listing on the stock market. The stocks which opened at about 2000 is currently trading at about paltry 600 points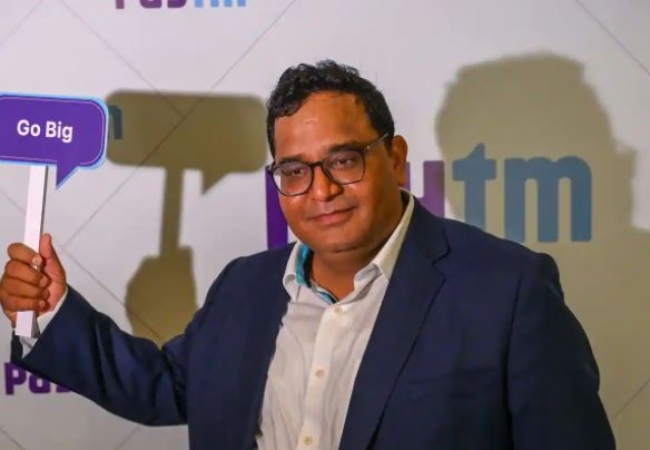 New Delhi: Paytm CEO Vijay Shekhar Sharma on Tuesday dismissed all charges of financial irregularities in Payments Bank leading to debarring of new customers by the Reserve Bank (RBI) and alleged data leak to Chinese firms.
In an interaction with a leading business channel, the company MD & CEO spoke on a host of issues and clarified allegations of wrongdoings within the company.
Clarifying on RBI ban on Payments Bank, he said that the central bank has called for an IT audit of the company and nowhere it's related to the financial transactions of the company.
The RBI recently barred Paytm Payments Bank from taking new customers on board from March 11.
'No data leak to Chinese firms'
Vijay Shekhar asserted that the company holds no 'data sharing platform' with any other country and hence allegations of the data leak to Chinese firms are unwarranted & unsubstantiated.
"The company is owned & run by Indian management, then where does the question arise about data sharing information with foreign countries," he said.
⚡विजय शेखर शर्मा EXCLUSIVE

🔸कंपनी से किसी भी तरह का डाटा लीक नहीं हुआ, RBI ने फाइनेंशियल ऑडिट करने को नहीं कहा, सिर्फ IT ऑडिट करने का आदेश : विजय शेखर शर्मा, MD & CEO, #Paytm @AnilSinghvi_ @Paytm @PaytmBank @vijayshekhar pic.twitter.com/xeUHBSnwYW

— Zee Business (@ZeeBusiness) March 15, 2022

"Having an investment from a foreign partner doesn't mean that we are obliged that the company is obliged to share data/information with the latter," he asserted.
Paytm Payments Bank is a joint venture between Paytm and its founder member Vijay Shekhar. However, in the parent company Paytm, Chinese firms hold a stake which includes Alibaba company & its affiliate Jack Ma's company.
On Paytm shock debut in stock markets.
Paytm shares have been in a tailspin ever since its listing on the stock market. The stocks which opened at about 2000 is currently trading at about paltry 600 points
Speaking on the company's shock debut at stock markets, he also tried to allay fears of investors.
"Company's growth prospects, profitability & stock books are in good condition, we are growing & improving every day. I assure my investors that the company is on a solid growth path & it's just a matter of time that we turn our record books in green," Paytm founder said.