Home » Coronavirus »
How to register on Co-Win portal for Covid-19 vaccination: Follow this 10-point Guide
The second phase of Covid-19 vaccination, which began today, will cover people above 60 years and above 45 years with co-morbidities. They would be required to get themselves registered at www.cowin.gov.in and get an appointment for vaccination.
March 1, 2021 19:10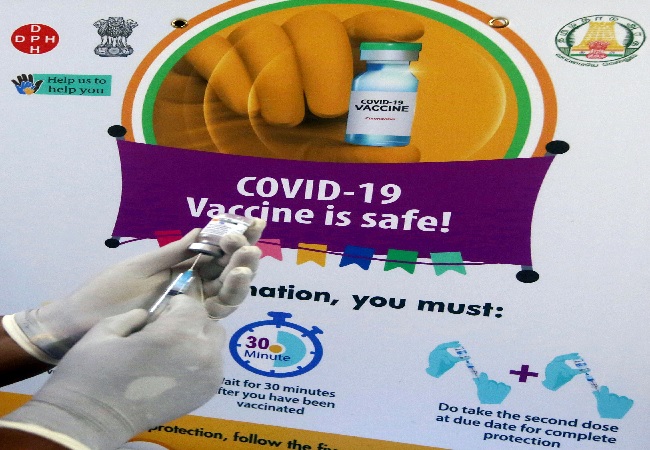 New Delhi: Prime Minister Narendra Modi on Saturday launched 2nd phase of vaccination drive by taking the Covid-19 vaccine at AIIMS this morning. Billed as the world's largest vaccination program, the vaccination drive will inoculate an estimated 3 crore healthcare and frontline workers by end of first phase.
The next phase, which began today, will cover people above 60 years and above 45 years with co-morbidities. They would be required to get themselves registered at www.cowin.gov.in and get an appointment for vaccination.
Sign up on Co-Win portal, not App for vaccination
The Ministry of Health and Family Welfare on Monday issued a clarification, saying that Co-WIN website is the only place for registration and the Co-WIN mobile application is only for administrators. Citizens will have to sign up on the portal or website, and it is not possible to sign up for vaccination through the app.
"Registration and booking for appointment for #COVID19 Vaccination is to be done through #CoWIN Portal: http://cowin.gov.in. There is NO #CoWIN App for beneficiary registration. The App on Play Store is for administrators only," the Ministry of Health tweeted.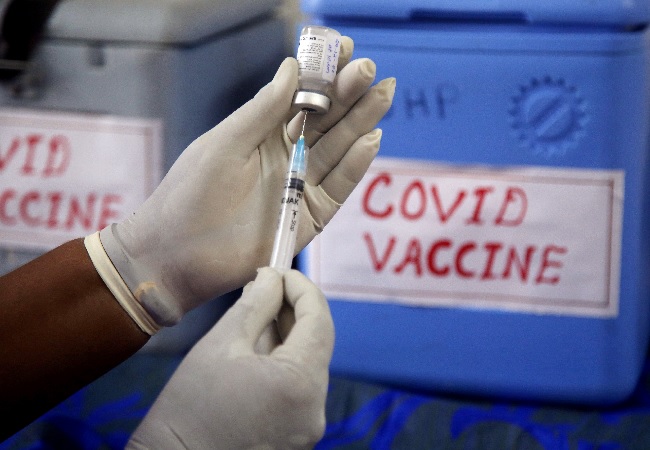 There will be only one live appointment for a beneficiary at any point of time for each dose. Appointments slots for vaccination for any date will open at 9:00 AM and will close 3:00 pm on that day. Appointments can also be booked for any future date for which vaccination slots are available.
Step-by-step guide to register for Vaccination
1) For registering yourself for Covid-19 vaccination, you need to visit website – http://www.cowin.gov.in and get yourself registered. Log on to the registration website on your phone or from your computer: https://selfregistration.cowin.gov.in. The page will prompt you to enter your mobile number and click on the option, 'Get OTP'.
2) One Time Password (OTP) will be sent to you by the website via SMS. After you receive it, enter OTP on the website and click the "Verify" button.
3) Website will take you to the registration page. Fill in your personal details, like your ID proof, gender and year of birth. You must carry the ID that you select when you go to take the vaccine. For example, if you enter your driving license details, you need to carry your driving license to the vaccination centre. For those with co-morbities, they will be required to give details and carry a medical certificate during vaccination.
4) Next page needs your 'Account Details'. Here, you will be required to put details of 3 other people linked to your mobile number. To add people, click on "Add More" button at the bottom right side of the page.
5) Your name will be registered on the site. Now, you can schedule your appointment. Click on the 'Calendar' button book your appointment.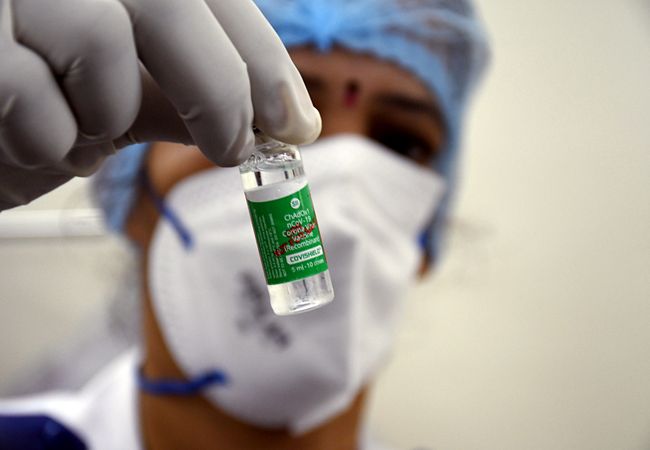 6) Search the vaccination centre, nearest to your home. Dropdown menu has the entire list, you can select your location — fill in your state, district, block and pin code. After filling in details, click on the "Search" button to find the vaccination centre in the selected location.
7) "Search" button will facilitate display of vaccination centres. The name of the centre will be displayed on the right side of the page. If you cannot see any centre as per your selection criteria, try to change the pin code or the block you have selected.
8) Select your vaccination centre, check it out. Next available appointment slots shall be available. You can see and book the time of next available appointment.
9) After selecting your appointment, it will take you to a confirmation page with the details of the appointment.
10) Once you get vaccinated with the first dose, a follow-up appointment will be automatically scheduled for dose two at the same centre, where you received the first dose of vaccination on 29th day of 1st dose vaccine. If a beneficiary cancels first dose appointment, then appointment of both doses will be cancelled.