A look at 7 web-series, top shows & documentaries to stream this week on OTT platforms
Here are some of the best series, shows, documentaries and movies to binge on this week on OTT platforms.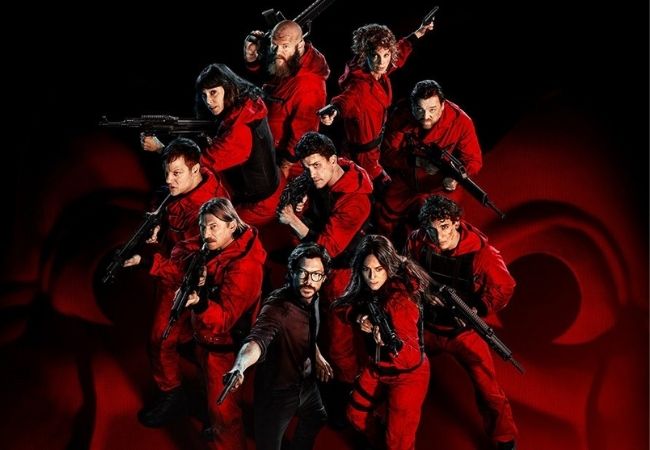 Hello December! By saying so we are just a day apart from entering into the last month of the year 2021. With chills outside, people look for a comfy, cozy corner with a blanket and a hot cup of cappuccino. But what might be missing are the amazing shows that the OTT platforms have kept for us this month.
Here are some of the much-anticipated shows, series, and movies the OTT platforms are ready to stream for you.
 14 Peaks: Nothing Is Impossible (November 29) – Netflix
Nirmal "Nimsdai" Purja, on a quest which he calls 'Project Possible' is in an attempt to conquer all 14 of the world's 8,000 metre peaks in just seven months. This documentary narrates the mindset of a Nepali climber as he travels to the peaks of Mt. Everest, K2 amongst others through extreme weather conditions.
Lead Me Home (November 29) – Netflix
This documentary is a collaborative project of a documentary filmmaker and cinematographer Jon Shenk and director and editor Pedro Kos who showcase the problem of homelessness that plagues America. The duo travels through the streets of Los Angeles, San Francisco, and Seattle and focuses on the people living on those streets due to certain circumstances like addiction, mental illness, sexual abuse, homophobia, and others.
The Summit of the Gods (November 30) – Netflix
This anime narrates the story of a young Japanese photojournalist, Fukamachi who with his camera has the ability to change the history of mountaineering. His discovery leads him to the ambiguous Habu who was an itinerate climber allegedly missing for years. Eventually, he enters into the world of obsessive mountain climbers undertaking impossible tasks to climb the summit of the gods.
F9: The Fast Saga (December 1) – BookMyShow Stream
The Fast and Furious saga is back with the 9th season which aims to take a highly personal turn. Continuing from 2017's The Fate of the Furious Dominic Toretto will return from his quiet life once again after his government friend, Mr. Nobody's plane crashes after arresting the cybercriminal, Cipher. On investigation, the team is faced with a dangerous plot mastermind by Dom's younger brother Jakob.
Jojo's Bizarre Adventure season 5 (December 1) – Netflix
This anime series focuses on Jolyne Cujoh, who has been wrongfully arrested after an accident and sentenced to 15 years of imprisonment in the Green Dolphin Street Prison. Eventually, on losing hope, she receives a pendant from her father which fills her with obscure power. Besides, a mysterious person delivers her a cryptic message after which the truth of her family comes to light.
Bob Biswas (December 3) – ZEE 5
A spin-off to the Vidya Balan-starrer Kahani, this movie is a gut-wrenching thriller that focuses on a titular character, who is a hitman for hire. The movie narrates the story of Bob Biswas who experienced amnesia after coming out of a coma. He goes on to spend time with his family and no sooner he gets contacted by some people who claimed to be his former employers. With entering into the underworld, he questions his heinous actions while trying to recall information from the past.
 Money Heist: Part 5 Volume 2 (December 3) – Netflix
La Casa de Papel is all prepared to release the latter half of its concluding season. With this team cornered by the police, the Professor has no option but to step down. Following Tokyo's death, the Professor is ready to rescue his teammates as well as the gold out of the bank amidst the continuous attack from the authorities.