Afwaah Movie Review: Nawazuddin Siddiqui starrer proves to be an act of courage and a heartfelt call for sanity
The film Afwaah, written by Shiva Shankar Bajpai, Nisarg Mehta, and Sudhir Mishra, did not launch with a bang.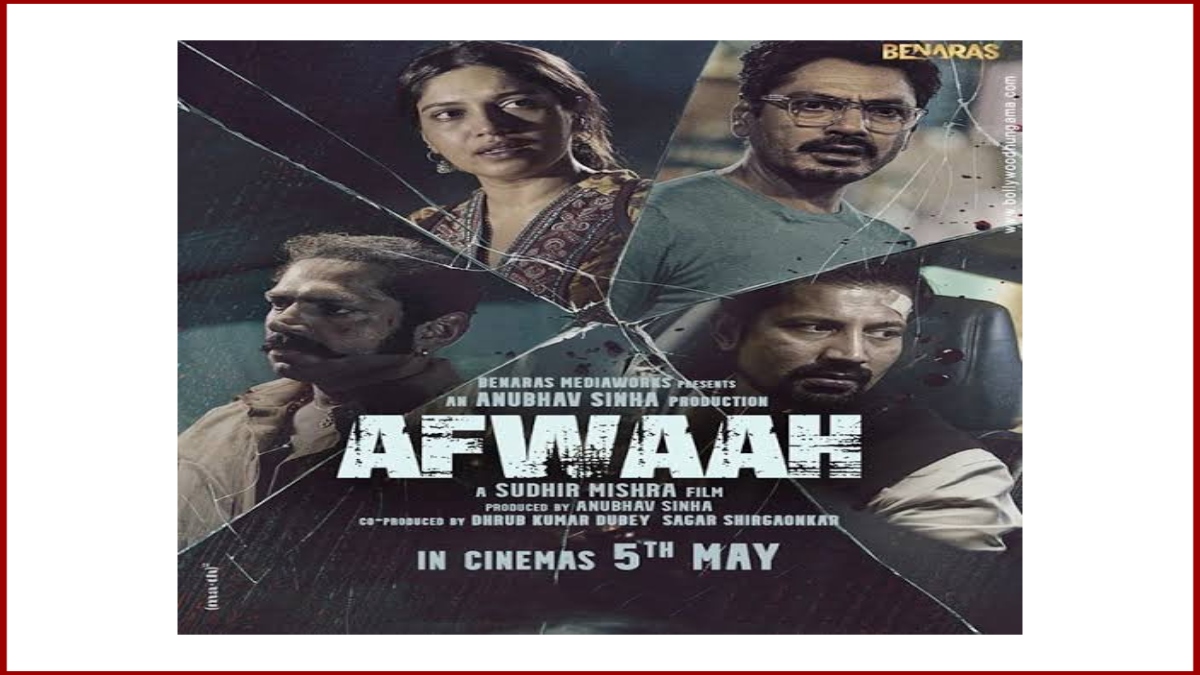 New Delhi: Afwaah, Sudhir Mishra's debut theatrical release in five years, is more than a film; it is an act of bravery and a heartfelt call for sanity in an age of prejudice and intolerance. It could be considered as saying nothing new, but the fact that it chooses to say what has to be said, and without equivocation, is worthy of thunderous applause.
Afwaah is concerned with the perpetrators – and beneficiaries – of divisive politics as well as the unknowing victims of bigotry and rumor-mongering. Mishra's gentle handling of a sensitive political issue significantly improves the statement's coherence and effect.
Afwaah doesn't yell and hector to make its argument clear. It expresses anger, but it tempers it with a mixture of confusion, anxiety, and agony. The film's constantly synced pace captures the chaos and horror that men who have been blinded by hatred and lunacy have unleashed.
The film Afwaah, written by Shiva Shankar Bajpai, Nisarg Mehta, and Mishra, did not launch with a bang. It emanates the flick-ons of a knife-piercing festering sore eating at the core of a fractured society. It addresses a sensitive, pressing issue in a completely investigative manner. The story takes place over the course of one night and is centered on an evil canard that causes chaos. As a lie goes wild and threatens innocent lives, a lynch mob goes on the rampage.
In the first few seconds of Afwaah, a lie causes a vicious attack on a butcher. Behind a butcher market's closed shutter, it happens out of view. Political figure Vicky Singh (Sumeet Vyas), escorted by a group of combative, slogan-chanting fans, stirs up the audience with an explosive speech. The remain is handled by Chandan Singh, his hired assassin (Sharib Hashmi).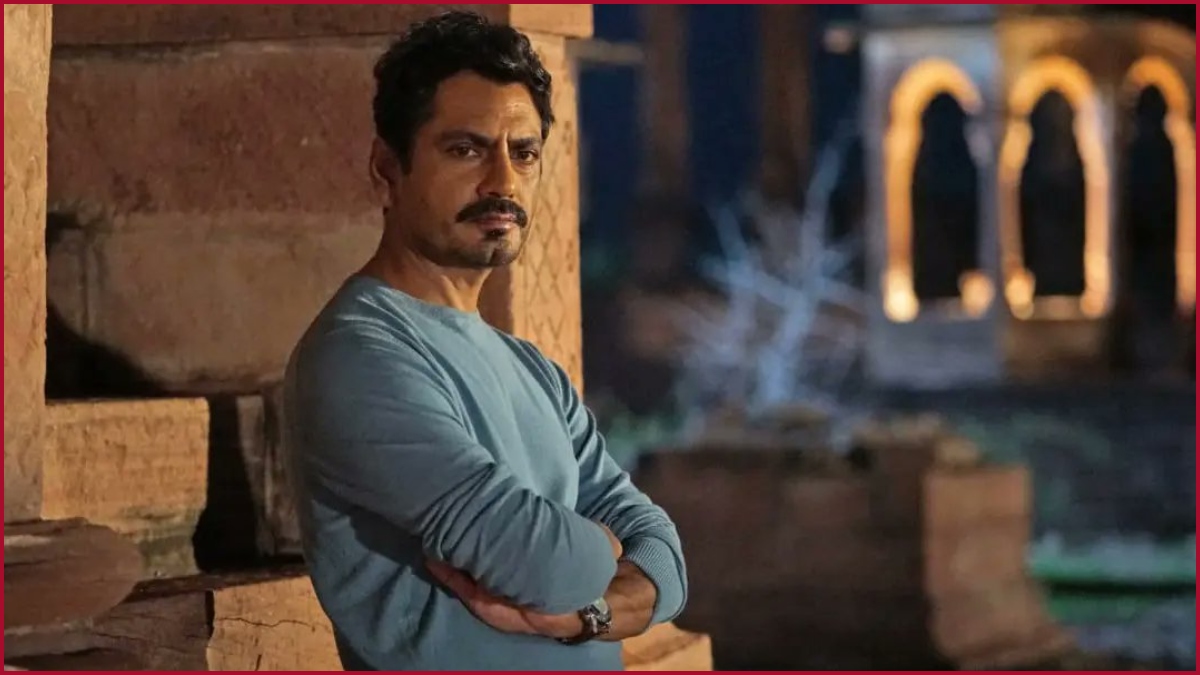 Rahab, a wealthy American expat who has returned to work in India, sees Nivedita "Nivi" Singh (Bhumi Pednekar), a politician's daughter, fending off a group of armed men. He steps in, disregarding the danger, which enrages the politician.
Vicky Singh spreads a myth about "love jihad" at the request of a social media strategist (played by stand-up comedian Appurv Gupta). The demagogue is perfectly aware of the advantages he might get by stirring his susceptible base, but he is completely unaware of the disastrous effects of the false narrative.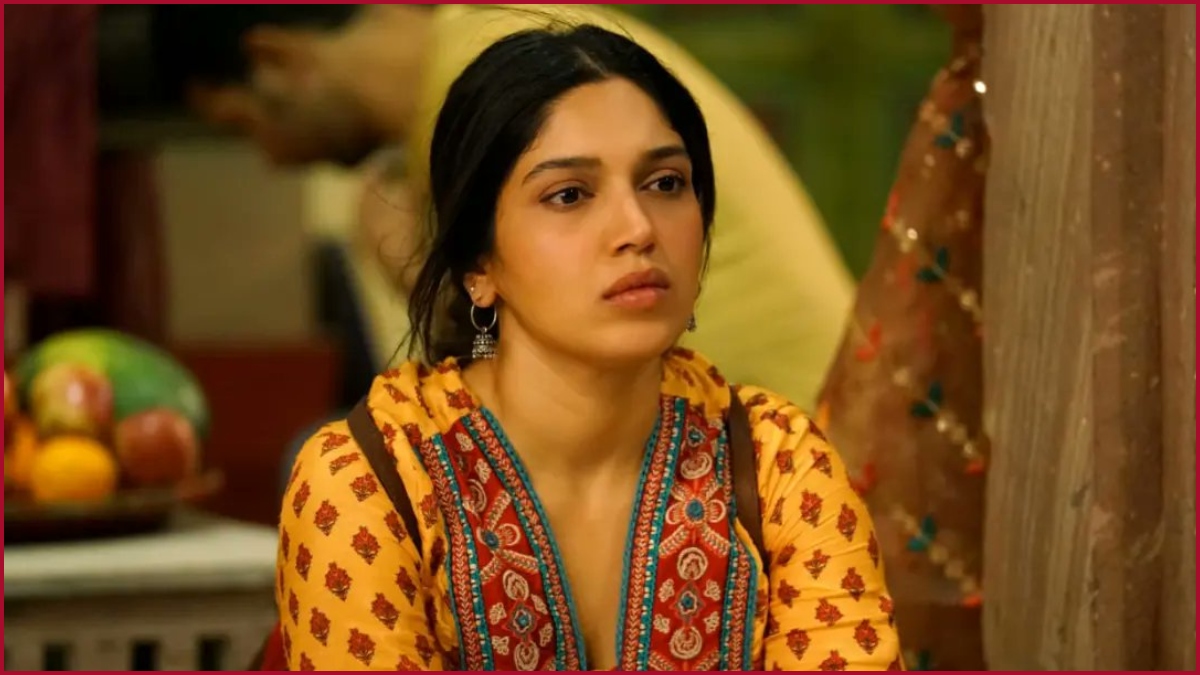 Afwaah is a critique of politicians that profit from dividing people into groups. Although the film's blows are not always punchy, it picks its opponents wisely, chooses a side, and is unafraid to go all the way in expressing its hatred for forces that enjoy swimming in tumultuous waters.
Nawazuddin Siddiqui, the film's lead actor, reteams with his Serious Men director to take on a role that is quite different from the one he played in the 2020 movie. He is a man from a tiny village who left his hometown and succeeded in the world.