Akshay Kumar and Twinkle Khanna meet UK PM Rishi Sunak; Share memorable moment
Twinkle Khanna's Instagram post not only showcased her meeting with UK PM Rishi Sunak but also highlighted her respect and admiration for Sudha Murthy, reflecting her multi-faceted personality and the high regard in which she is held by her fans.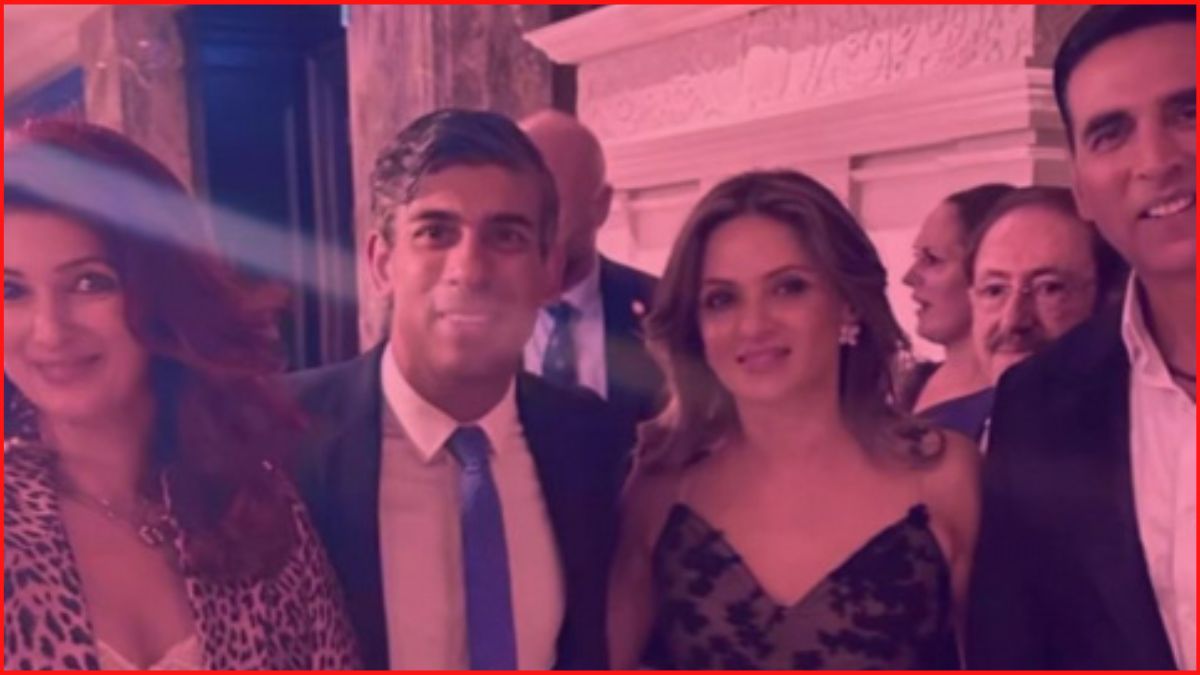 New Delhi: Bollywood power couple Akshay Kumar and Twinkle Khanna recently had the honor of interacting with the Prime Minister of the United Kingdom, Rishi Sunak. Twinkle Khanna, known for her multi-faceted talents as an actress and author, shared a glimpse of this significant meeting on her Instagram, along with a heartfelt caption.
The heartwarming Instagram post that captured her unforgettable meeting with UK Prime Minister Rishi Sunak. The post featured a beautiful picture of the trio, making the moment even more special. In the caption, Twinkle Khanna expressed her admiration and referred to Sudha Murthy, an Indian author and philanthropist, as her hero. The post left her fans feeling touched and inspired.
She wrote, "As much as I dislike wearing heels and dressing up, this evening was worth all the damaged toes. @sudha_murthy_official remains my hero, but it was pretty cool meeting her son-in-law, the prime minister 🙂 @rishisunakmp Also put the sound on and hear @andreabocelliofficial Congratulations @anusuya12 and @theowo.london."
View this post on Instagram
The post garnered immediate attention from fans, leading to a flurry of comments in the comment section. Fans expressed their excitement with comments such as "Namastey London…" and "Fabulous." Others added their enthusiasm with comments like "Woww," "that's Great," "Awesome pic," and "Wow..one gathering." Many fans also used heart emojis, fire emojis, and heart-eye emojis to convey their emotions.