Akshara Singh Bhojpuri Devi Geet: 'Chhum Chhum Baaje Paajaniya Re' is all you need to listen this Navratri
Akshara Singh Bhojpuri Devi Geet Out: Watch video here-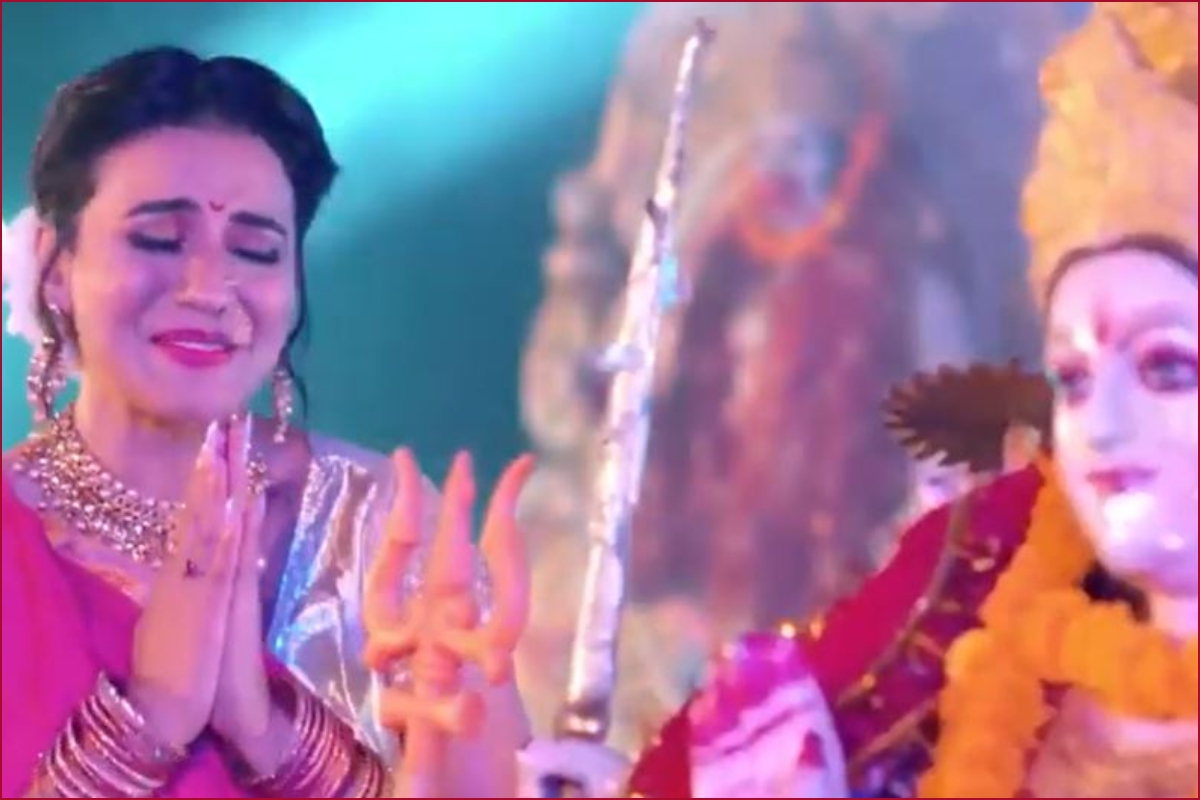 New Delhi: Akshara Singh's new Bhojpuri Devi geet 'Chhum Chhum Baaje Paajaniya Re' has been released ahead of Navratri celebrations. The actress, who often remains in the discussion for one reason or the other is yet again making headlines for dancing to a Devi song.
Akshara Singh was recently in the news for her leaked MMS video, she is one of the most active actress of the Bhojpuri industry. She is often seen sharing stylish pictures and videos on her social media account.
Ahead of the Sharadiya Navratri, Akshara Singh has come up with a spectacular Devi song. This Bhojpuri Devi song has been released in the melodious voice of Akshara Singh.
Her fans were eagerly waiting for the release of this song.
The song was released on T-Series Hamaar Bhojpuri YouTube channel. So far the video has received 40,869 views and 5.1K likes.
In the video Akshra Singh can be seen wearing a traditional saree in Maharashtrian style.
WATCH SONG HERE
Bhojpuri actress, Akshara Singh also announced the release of this devotional song on her Instagram account.
View this post on Instagram
The lyrics of the Bhojpuri devi song 'Chum-Chum Baje Paijniya Re' has been written by Manoj Matali. The music is composed by Shishir Pandey. Meanwhile, Akshara Singh has directed the video of this song.
View this post on Instagram