Disney+ Hotstar New Releases in February 2023: Latest OTT web series, TV shows and Movies to watch (Trailers)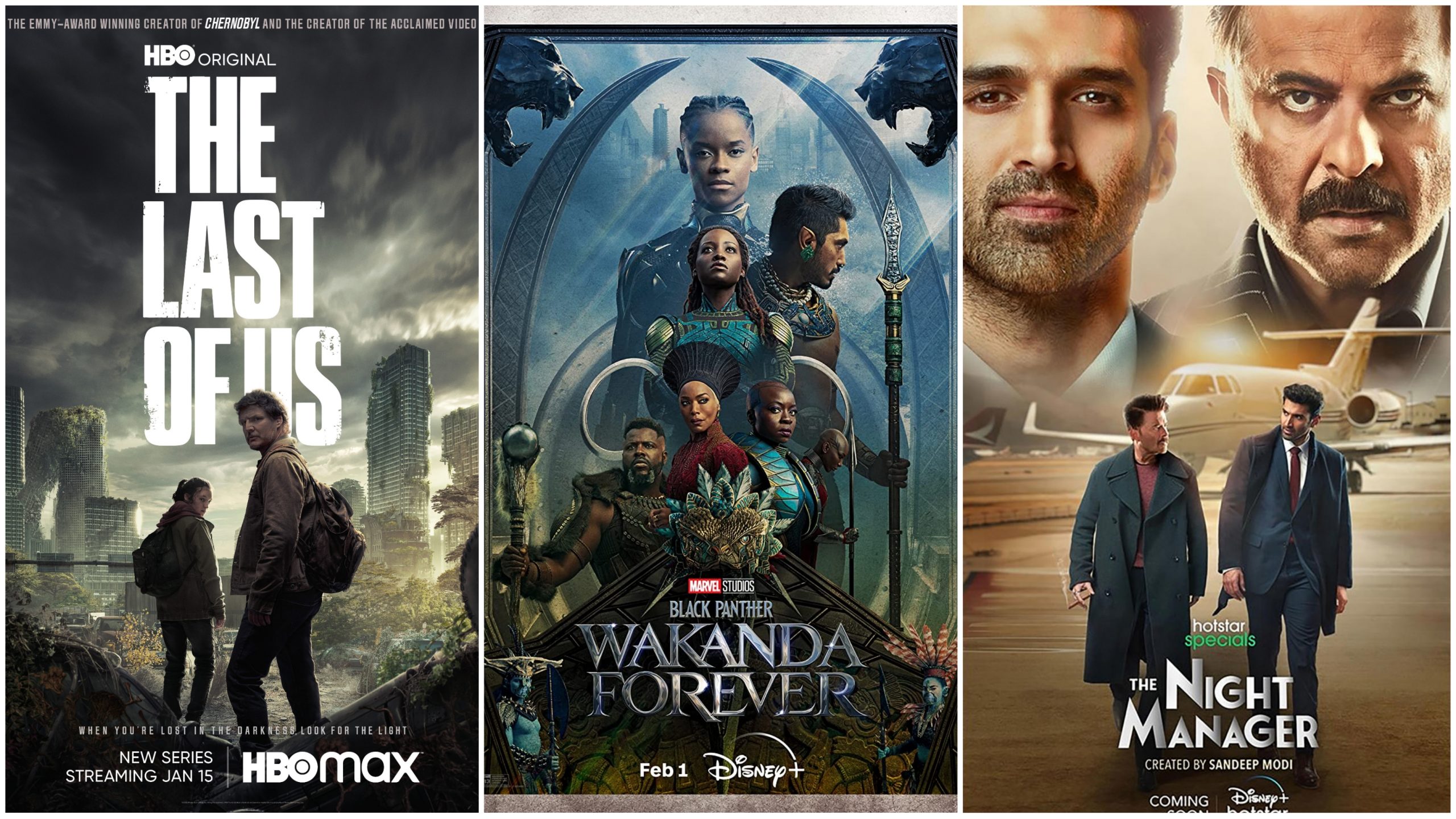 Producing the most interesting content on OTT right now, Disney+ Hotstar has one of the best releases lined up for this month! From Wakanda Forever to J-Hope in a Box, there is something for everyone on this platform. As Marvel studios are about to have its big release, Quantumania, Disney+ Hotstar is the destination for you to catch up on all you have missed since the last big marvel theatrical release!
Black Panther: Wakanda Forever
Releasing on: 1st February
After a successful run in the theatres, Black Panther: Wakanda Forever is now streaming on Disney+ Hotstar. After the tragic death of our original Black Panther, Chadwick Boseman, the film's storyline has adapted to this with T'Challa's death in the Marvel universe as well. But, the film goes on with this sequel as Shuri takes up the mantle of Black Panther. If you haven't still seen this Marvel-ous film, we suggest you get on it!
Marvel Studios Legends: Ant-man, Hank and Janet, Wasp
Releasing on: February 10th
Before the new big Ant-man film, Ant-man and the Wasp: Quantumania, Marvel takes us back to retrace the character's history in the universe with the Marvel Studios Legends episode titled Ant-man. There is another episode on Hank Pym and Janet Van Dyne who were the original Ant-man and the Wasp to give us a review of their individual characters as well. Another Legends episode is dedicated to Hope, the Wasp to our new Ant-man. All this seems like a revision pack before the new movie, so make sure you do watch it as we all know Marvel is known to bring in Easter eggs, and it's always better to be prepared.
The Night Manager
Releasing on: 17th February
A Hindi remake of the English series of the same name starring the legend Anil Kapoor alongside Aditya Roy Kapur, The Night Manager is all set to release on 17th February on Disney+ Hotstar. Directed by Sandeep Modi, the film is originally based on John le Carre's novel, where Anil Kapoor plays an arms dealer and Aditya Roy Kapur plays a secret agent. Seeming to be quite promising, this film with these two stars is one we all look forward to this month!
J-Hope in the Box
Releasing on: 17th February
After the release of his solo album called Jack in the Box, J-Hope is back with his solo documentary. This documentary takes all of you BTS fans backstage to the singer's Lollapalooza performance where he became the first Korean artist to lead a major U.S. music festival.
The Last of Us
New Episode every Monday at 8:30 AM
Starring Pedro Pascal, The Last of Us is based on a video game of the same name. After the release of its first 3 episodes, the show is already rating off the charts and has become extremely popular. With new episodes every Monday at 8:30 AM, The Last of Us is also a show you must look into this month!