Don't miss these top 8 Hindi OTT web series with the highest IMDb rating
Some among these would be classics that you must have watched already while others are lesser-known gems of OTT.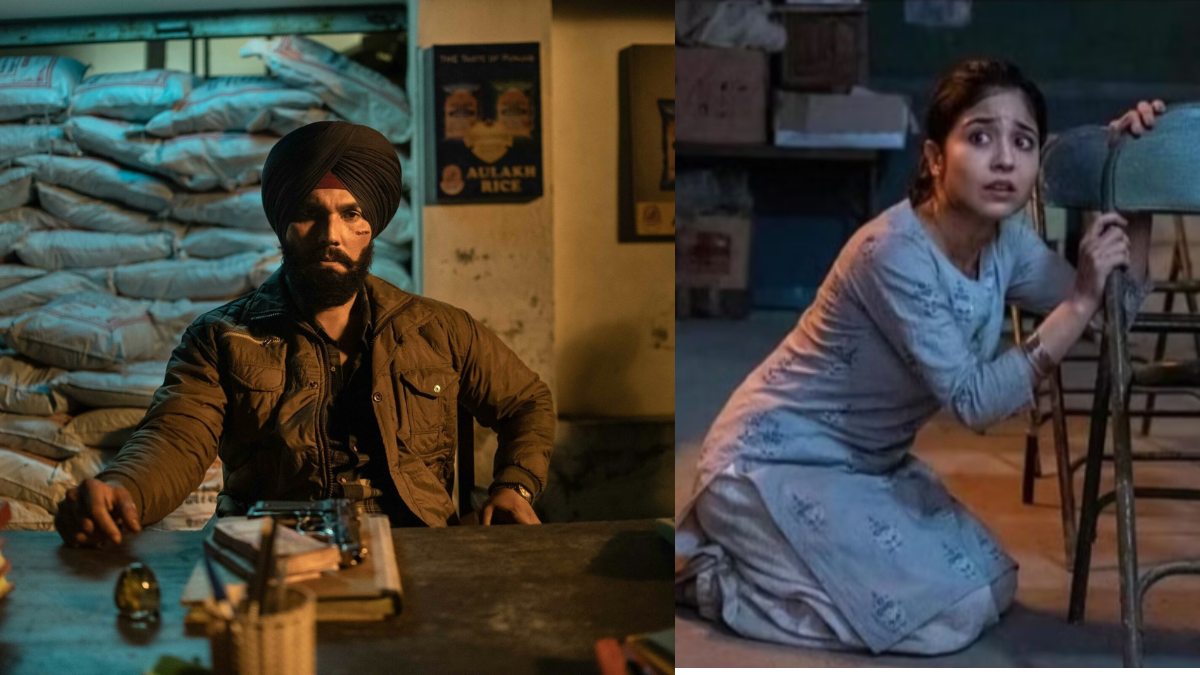 New Delhi: OTT is never running out of entertainment but since there are countless options to scuffle from you end up getting confused. What's worse is when decide to put your precious time into a mediocre series, and then regret even clicking on it.
To save you from this, we present to you the top 10 Hindi OTT web series with the highest IMDb ratings.
Some among these would be classics that you must have watched already while others are lesser-known gems of OTT.
1. The Last Hour (Rated 7.2 on IMDb)
You will get lost in its beautiful cinematography, but at the same time, it will have you on the edge of your seat. A perfectly executed Crime Thriller, which strikes the perfect balance with supernatural elements.
The story revolves around a team of cops who take the help of a Shaman to solve the mystery of murders.
Watch on: Amazon Prime
2. Candy ( Rated 8.3 on IMDb)
With the powerful pairing of Richa Chadha and Roy, Candy is a thriller tale of a boarding school where students are getting hooked on a mysterious candy. The ordeal continues until a young student's death flips open a can of worms.
The Police team gets a cue about the forest-dwelling killer, however, they are unsure whether it's a human or a supernatural entity.
Watch on: Voot
3. Rocket Boys (Rated 8.9 on IMDb)
Recently, Rocket Boys released its much-awaited second installment, but the magic of the first part season remains unmatched.
Rocket Boys is a biographical-period drama that will take you through three crucial decades that built the foundation of India as a newly sovereign nation.
The series revolves around the professional as well as private lives of two of the most revered scientists Dr. Homi Jehengir Bhabha and Dr. Vikram Sarabhai.
The web series beautifully captures the struggles, sacrifices, and determination of these two great men who contributed everything to making India a nuclear power.
Watch on: Sony Liv
4. Paatal Lok (Rated 8.0 on IMDb)
The first Hindi language web series to be shot at Chitrakoot, Prosit Roy's Pataal Lok is just as intense as its name.
The story revolves around a cop who lands a high-profile case about the murder attempt of a journalist. In his pursuit of investing, he nabs 4 accused, only to get mired in the dark secrets of the underworld.
The web series excellently portray the metaphorical concepts of Dharti ( Earth), Swarga (Heaven), and Pataal (Netherworld). Different locations and social classes are used to show each realm.
Watch on: Amazon Prime Video
5. CAT (8.0 on IMDb)
A crime thriller that is at par with the jarring thrill of Netflix's Sacred Games.
To save the life of his brother, a former spy CAT is forced to work for the police again. Played by titular Randeep Hooda, CAT is now faced with his dark past that takes him to the dark underbelly of the Drug racket in Punjab. Besides Randeep Hooda, the star cast includes Kavya Thapar, Raman Deep Yadav, Geeta Agrawal Sharma, Hasleen Kaur, Danish Pratap Sood, and Coral Bhamra.
6. Ye Kaali Kaali Ankhe (7.0 on IMDb)
An engaging tale of obsession, love, and hate, Ye Kaali Kaali Ankhe is filled with many stomach-churning twists.
The crime thriller is based on a politician's daughter who becomes obsessed with a small-town boy. Her sickening chase makes the young man's life a living hell.
The show's casting is a dream team involving Shweta Tripathi, Anchal Singh, and Tahir Raj Bhasin.
Watch on: Netflix
7. Ashram (7.4 on IMDb)
This crime thriller is an unfolding tale of a heinous racket running under the disguise of an 'Ashram.'
Bobby Deol proved himself to be the perfect person to play the fake Godman aka Kashipur Wale Baba who has built an entire empire by brainwashing less privileged people of his town.
The Baba has a symbiotic relationship with politicians who use his followers as a vote bank jackpot, in exchange for covering his dirty deeds.
The best part about this crime thriller is that it is free to watch.
Watch on MXPlayer
8. Campus Diaries (Rated 8.9 on IMDb)
Who wouldn't love a good college drama? Campus Diaries is a free watch that is perfectly peppered with budding romances, die-hard friendships, and academic tensions.
But wait, isn't that too simple? Yes, that's why these 6 students from Excel University will be dealing with much more than a regular college student.
The star cast includes popular YouTubers like Saloni Gaur, Harsh Benniwal, Saloni Khanna, and Abhinav Sharma.
Watch on: MX Player