Exclusive: 5 movies, web series to stream in next five days on Netflix, Voot and others
You won't have to wait until the next friday as all these are set to stream from tomorrow onwards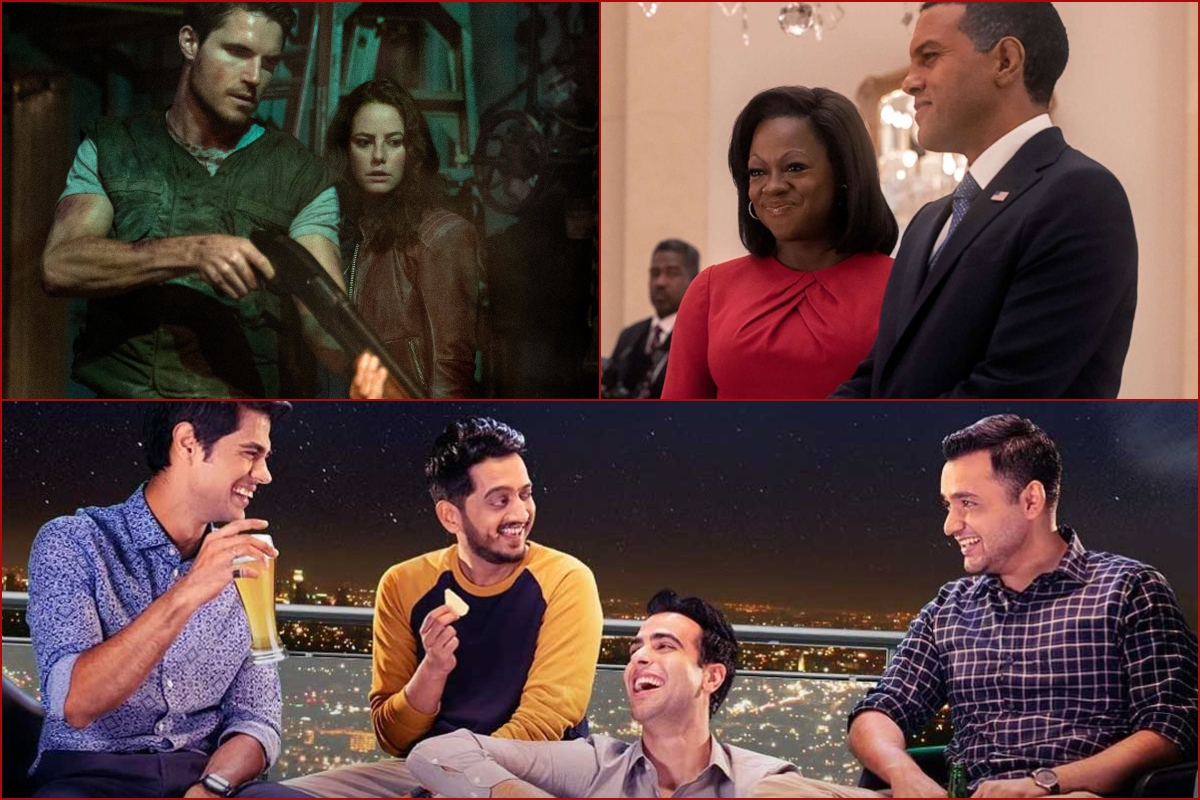 New Delhi: Earlier this week we'd brought to you a chunk of films and web series, that all arrived on the multiple digital platforms including Amazon Prime, Sony Liv, Zee5, and others. All this wide variety of content was released on various OTTs on Friday of the second week of April.
Though you must be still going through the recently arrived content, binging on to your favourite desi and international projects, a new list of upcoming content is already here for you to add more to your binge list.
Interestingly, for the new contents of this list of upcoming movies and shows, you won't have to wait until the next friday as all these are set to stream from tomorrow onwards.
Check out the latest list here: 
1. Resident Evil: Welcome to Raccoon City
Platform: Netflix, Book My Show, Google Play
Release Date: April 17
Bringing back the hugely popular Resident Evil franchise, creator Johannes Roberts have brought the digital games in a life form for the fans. The movie revolves around Claire and her brother Chris who gets stuck in a zombie outbreak situation in the remote city of Raccoon.
2. The First Lady
Platform: Voot
Release Date: April 17
The drama series brings in the responsibility and treasures of becoming the first lady of  the United States of America. The series explores the leadership and ups and downs of the being a president's wife from the lens of a women.
3. Brochara (Season 2)
Platform: Voot
Release Date: April 18
The bro-gang is back with a sequel, after the first part of the series earned applauds from the critics and viewers for its humorous and witty plot and screenplay. The upcoming sequel will explore the friendship between a group of male friends and how they maintain their respective lives despite facing hardships in their careers and personal lives.
4. Better Call Saul
Platform: Netflix
Release Date: April 19
Jimmy McGill, an ex-con artist turns into an attorney and explores several trials and tragedies. A series of sequences ends him up to transform into his alter ego Saul Goodman, an ill-moral criminal lawyer.
5. Toolsidas Junior
Platform: Netflix
Release Date: April 19
An ace snooker player, who only plays only for his son, takes on back-to-back challenges and end up winning them all, but loses a game from his arch-rival, and leave playing snooker all together. His son however vows to take revenge with the help of  a veteran champion Mohammad Salam.