Hansal Mehta applauds Bheed: 3 reasons why Rajkumar Rao's time travel to Covid lockdown stirred controversies
Another interesting thing about Bheed is that the movie is shot in black and white in its entirety.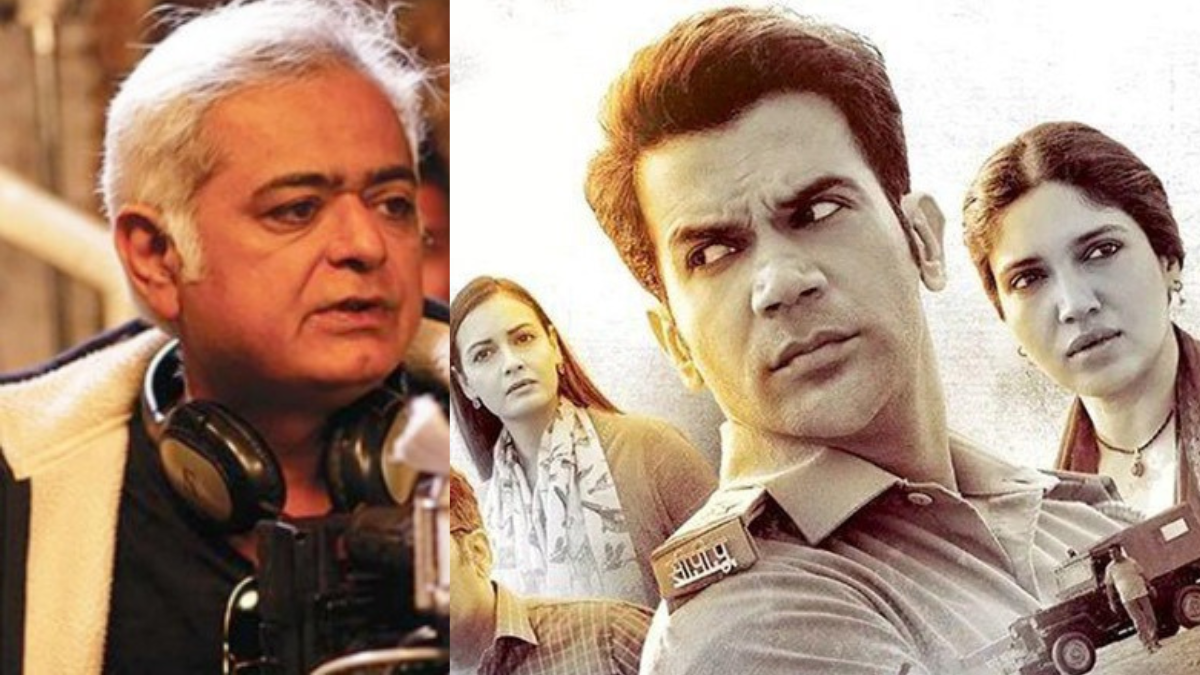 New Delhi: Anubhav Sinha's upcoming film Bheed found itself mired in controversies as soon as its trailer was launched. Now, with just a day in its theatrical release, the Covid-19 thriller has received critical acclamation from director Hansal Mehta.
Hansal Mehta applauded the film and shared his review on his Twitter handle. Calling it 'the best ensemble since Maqbool,' he wrote that Anubhav Sinha is on top of the game with this lockdown documentation. He lauded Raj Kumar Rao's work as 'superlative,' and added that Bheed's entire star cast is terrific.
'Don't Miss Bheed,' he added.
Read his full post here:
#Bheed in theatres tomorrow. This film besides being an important document of our times is dramatic and engaging with perhaps one of the best ensembles since Maqbool. @RajkummarRao is superlative in his portrayal of a conflicted 'in-charge'. @anubhavsinha is on top of his game. pic.twitter.com/UEMZBEuNze

— Hansal Mehta (@mehtahansal) March 23, 2023
Hansan Mehta's positive reviews ignited yet another debate around the already controversial black-and-white film. Many users commented that the movie is going to be a super hit, and they will definitely head to theaters tomorrow.
However many called out Hansal Mehta for promoting a 'propagandist film,' that compares the Covid-19 lockdown to partition.

Let's take a look at all those reasons that shove Bheed into profound controversies
1. PM Modi's Speech
The very first trailer of Bheed was released on 10th March. However, in just 5 days, Bheed's trailer was flagged down from youtube. The reason was allegedly using PM Modi's lockdown announcement as the opening voiceover.
After the original version was removed, the makers uploaded a revised trailer where PM Modi's voice was replaced with someone else's commentary.
2. T Series
In a strange instance, many people noticed that the T-Series logo and Bhushan Kumar's name were completely absent from the trailer, which is rather unusual for a T-Series production. Bhushan Kumar's name was mentioned in the teaser but was nowhere to be found in the trailer's credits.
The company hasn't released any statement on this yet.
3. Comparing Covid-19 to Partition
Bheed's teaser compares the horrors of partition to the ones that took place when the lockdown was announced on March 24, 2020.
The voice-over says that on 24 March, another partition took place in the country.
Another interesting thing about Bheed is that the movie is shot in black and white in its entirety. That's why when we see colorless visuals of people migrating with the voiceover talking about a time that shook India's roots, our first guess is the partition of 1947.
This comparison drew a lot of criticism and many accused Anubhav Sinha of sensationalizing the tragedy.