Happy Birthday Paresh Rawal: A lookback at actor's 4 iconic comic roles
The actor has done a number of remarkable characters and was last seen in the movie Shehzada.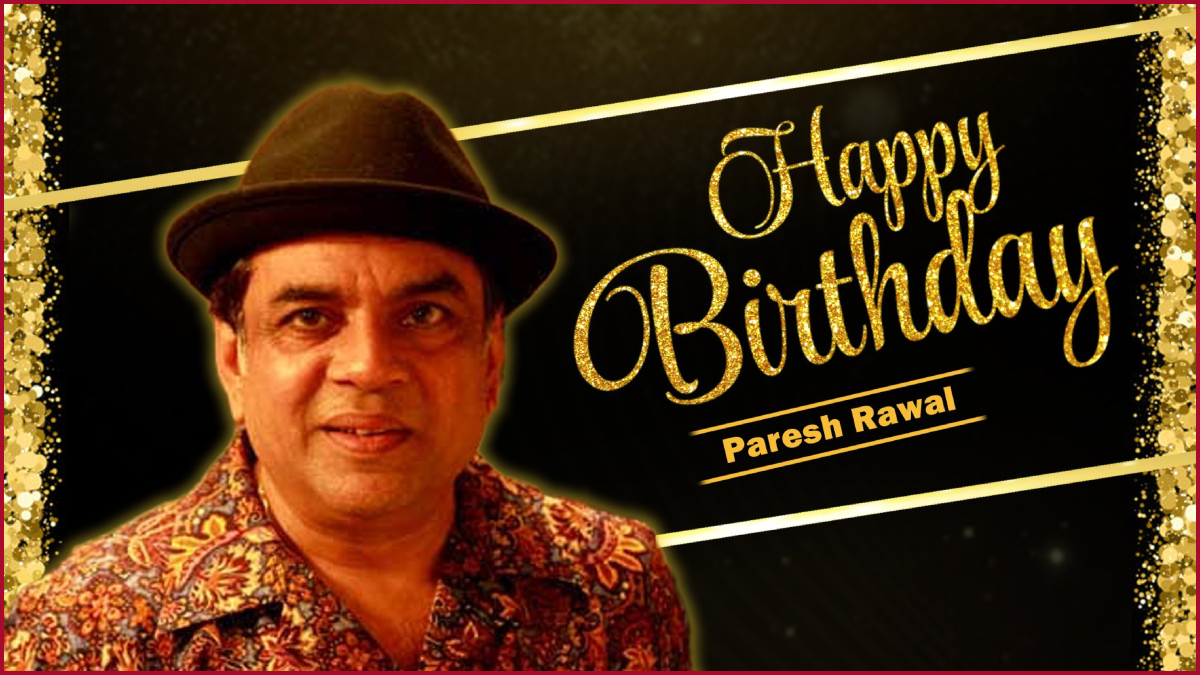 New  Delhi: Paresh Rawal who is known for his iconic comic roles has turned 68 today. The actor has done a number of remarkable characters and was last seen in the movie Shehzada. The actor made his Bollywood debut in 1985 with the film 'Arjun' but rose the fame with his 1986 hit movie 'Naam'. He has made his audiences laugh by delivering some outstanding performances. On the occasion of his birthday let us revisit some iconic characters played by the Veteran actor.
1) Babu Bhaiya  from 'Hera Phere'
Paresh Rawal got prominence from the character of Babu Bhaiya which he played in 'Hera Phere'. The character of Babu Bhaiya was so convincing that it became a household name. Akshay Kumar, Sunil Shetty, and Tabbu were also featured in the film but the character of Babu Bhaiya steal the show. His role as Babu Bhaiya simply dominated the film and we can't think of any other name than him who can justify the role. His comic timing was so apt that if we see it today also, the character never fails to make us laugh.
2) Dr. Ghungroo from 'Welcome'
This one is also one of the best roles that he has done in his career. In the movie, he portrayed the character of Dr. Ghungroo, who is eager to find a suitable match for his nephew Rajiv (Akshay Kumar). Finally, after so much struggle, he gets a suitable girl for his nephew but ended up in knowing that the girl is the sister of an Underground Don. Other than this his chemistry with Nana Patekar and Anil Kapoor in the film was appreciated by the audiences.
3) Gundya  from 'Chup Chup Ke'
In  Shahid Kapoor and Kareena Kapoor starrer Chup Chup Ke, Paresh Rawal gave a remarkable performance as a supporting actor.  In the film, he pretends to be Jeetu's (Sahid Kapoor) mama Gundaya who is in debt to a Gujarati businessman and the businessman stole his yacht. In order to get his yacht back, he keeps Jeetu and Bandya as a guarantee to the businessman.
4) Kanji Lal Mehta from 'Oh My God'
In the movie, Paresh  Rawal has played the role of an atheist who is an idol seller. His shop gets impacted by an earthquake leading to a huge loss. In order to get insurance for his loss, he sues the god for his loss.  The movie also features Akshay Kumar and Mithoon Chakraborty in the key role.