Heartbreaking! Anupam Kher cries inconsolably as he accompanies best friend Satish Kaushik in the last rites (VIDEO)
Bollywood actor Satish Kaushik died at the age of 66 on March 9.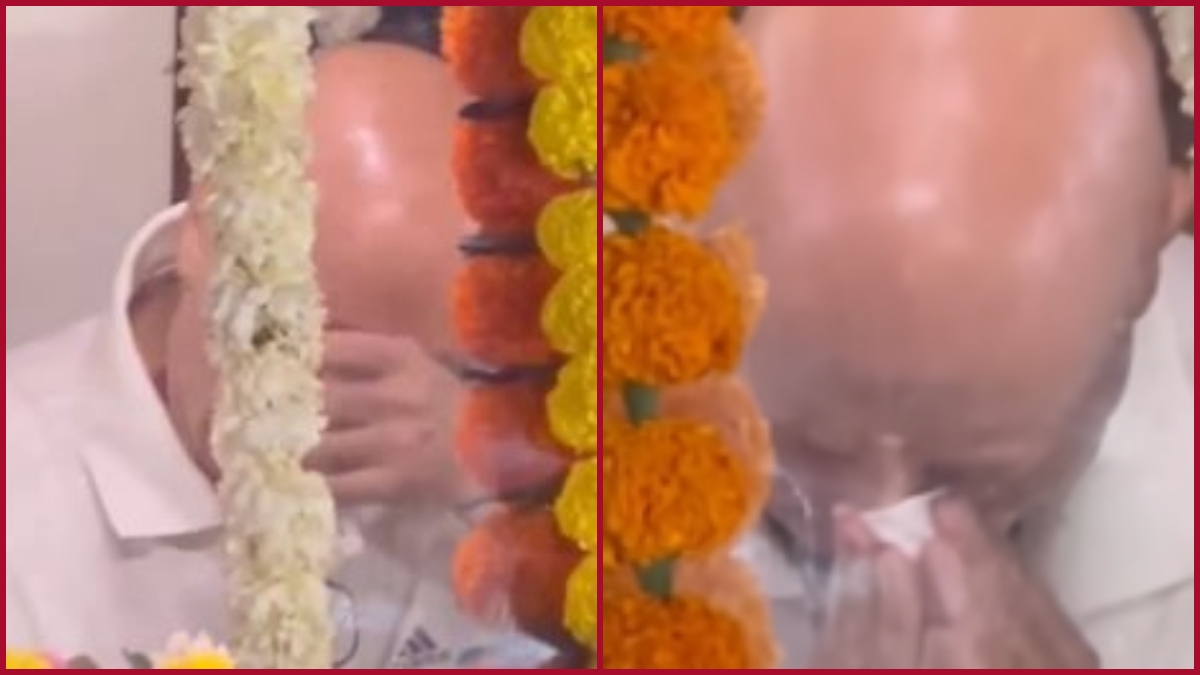 New Delhi: Bollywood actor Satish Kaushik was cremated on Thursday in Mumbai. The actor died of a heart attack in Delhi at the age of 66. His sudden demise sent shock waves to the entire film industry and his fans.
The news about his death was confirmed by Satish Kaushik's best friend Anupam Kher.
The funeral of Satish Kaushik was done late on Thursday evening after his body was airlifted from Delhi after postmortem.
Satish Kaushik's friend Anupam Kher was seen by his side in the ambulance as his body was taken for the last rites at the Versova crematorium in Mumbai in the evening.
A video of Anupam Kher is going viral on social media where he can be seen wiping his tears away in the ambulance.
WATCH VIDEO HERE
View this post on Instagram
Earlier in the day, Anupam had said in a Tweet that he never in his thought dreamt about writing this thing about my best friend Satish Kaushik.
View this post on Instagram
Here is what he tweeted:
जानता हूँ "मृत्यु ही इस दुनिया का अंतिम सच है!" पर ये बात मैं जीते जी कभी अपने जिगरी दोस्त #SatishKaushik के बारे में लिखूँगा, ये मैंने सपने में भी नहीं सोचा था।45 साल की दोस्ती पर ऐसे अचानक पूर्णविराम !! Life will NEVER be the same without you SATISH ! ओम् शांति! ??? pic.twitter.com/WC5Yutwvqc

— Anupam Kher (@AnupamPKher) March 8, 2023
Satish Kaushik and Anupam Kher have been friends for over 45 years.
View this post on Instagram