Here's what Aishwarya Rai has to say about Ponniyin Selvan Part 1 by Mani Ratnam
Many megastars, including Rajinikanth and Kamal Haasan, attended the event in addition to Aishwarya.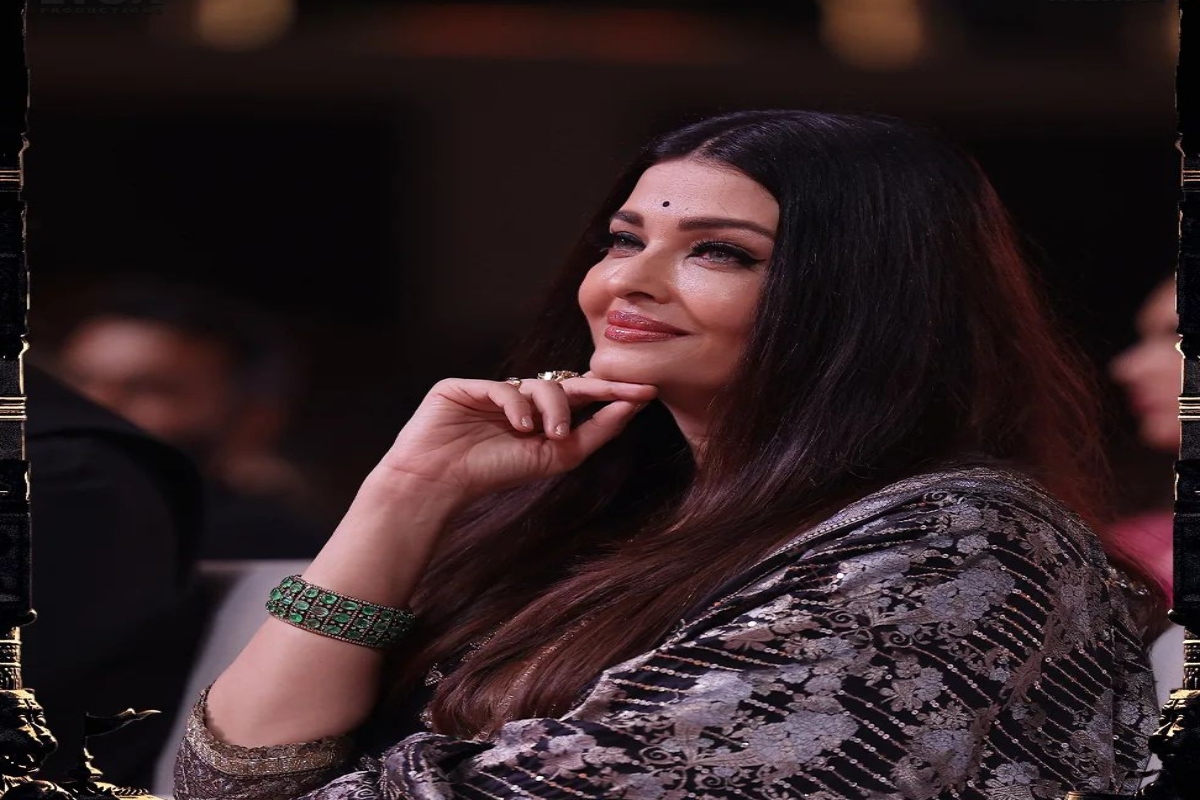 New Delhi: Aishwarya Rai Bachchan is one of the most well-known Indian celebrities who rose to prominence on their own. Aishwarya has starred in a number of successful films, including Hum Dil De Chuke Sanam, Devdas, Dhoom 2, and others. The 48-year-old actor took a brief break from acting but is now ready to make a comeback in Ponniyin Selvan, directed by Mani Ratnam, which centres on the early years of prince Arulmozhi Varman, later known as the legendary Raja Raja Chozhan.
Another video of our #Thalaivar #Rajinikanth entry at #PonniyinSelvan audio launch.

Superstar and #AishwaryaRaiBachchan madam greet each other!!pic.twitter.com/0BBPg9bZxl

— KK (@KaneshBruno) September 6, 2022

Aishwarya recently attended the trailer debut for her next film, Ponniyin Selvan Part-1. She was beaming the entire time and looked stunning in a black and silver salwar suit. She will take on the character of Queen Nandini. posing for the cameras and engaging in conversation with the attendees of the event. Aishwarya also expressed her joy and excitement about the film and the chance to collaborate with Mani Ratnam once more.
Aishwarya further added, "I'm overjoyed to be at the trailer premier today. We appreciate your presence with us on this very significant occasion. The entire "Ponniyin Selvan" team holds this movie in the highest regard. We hold it in the highest regard, and it has been an utter honour and joy to collaborate once more with Mani Ratnam and such a remarkably brilliant cast of performers and craftsmen. "
#Thalaivar And #AishwaryaRaiBachchan ??#Jailer #Rajinikanth#PonniyinSelvan1 pic.twitter.com/m60eyEsBCN

— என்றும் தலைவர் ரசிகன் 19:29 (@Rajini12Dhoni7) September 6, 2022

Many megastars, including Rajinikanth and Kamal Haasan, attended the event in addition to Aishwarya. People's hearts are, however, being warmed by the way Aishwarya and Rajnikanth met, with the actress gently bending down to stroke the elderly actor's feet. Aishwarya is renowned for her cultural roots as well as her consistently grounded demeanour.
The way she ran to her Mentor and that wholesome hug to her Guru. Respect ?

AISH u stole my ❤️ #PonniyinSelvan #PS1Trailer pic.twitter.com/xsi5gy9D5G

— أسري?️ (@nameis_asri) September 6, 2022

The entire cast is brilliant, and every talent in this picture is outstanding, stated Aishwarya in her admiration of the cast and crew of the movie, adding that the evening was memorable.