In awe of 'Suzhal: The Vortex'? Check these intriguing South web series on similar note
The plot is set on the backdrop of an annual culture festival, woven into threads of suspense and thrill followed by a quest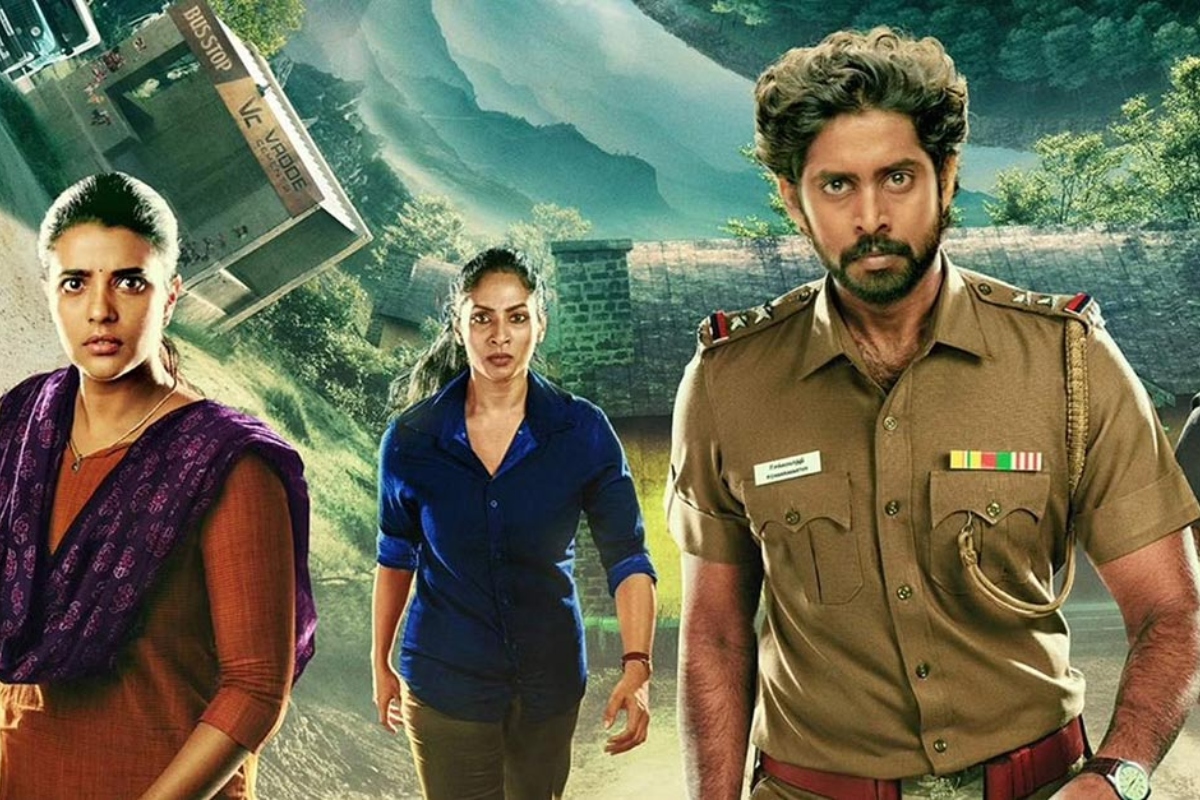 New Delhi: The South film industry is garnering accolades from across the world for its culturally rich and quality content in its movies. We've seen movies like Bahubali, RRR, and KGF series.
However this once, a Tamil web series is a matter of discourse for the entertainment lovers and has been watched by over 30 million people till now.
The series in question 'Suzhal: The Vortex' has earned tremendous reviews from the audiences, and that too beyond the lines of language barriers, as the series seems more popular among the viewers of Hindi belt as per the recent trends.
The investigative thriller has been created by Pushkar and Gayatri, and both are known for their raw and quality content. The cast consists of Shriya Reddy, Aishwarya Rajesh, Kathir, and Radhakrishna Parthiban.
The plot is set on the backdrop of an annual culture festival, woven into threads of suspense and thrill followed by a quest to find a missing girl. Once dived into the series, you are bound to find some amazing elements of art and entertainment in it. Though the most stunning factor is the cultural representation of a small town in the southernmost region of the country.
Watch:
Here, we've brought to you a list of web series along with their official synopsis to go through at once, if you've found 'Suzhal: The Vortex' to be an interesting piece of art and cinema.
Check list here
1. November Story
As per the official synopsis of Tamannaah starer November Story, the story develops as a writer with Alzheimer's finds himself at a crime scene with no memory of the events. When he is taken into custody, his daughter sets out to prove his innocence. The series can be binge watch on Disney+ Hotstar.
2. Vella Raja
The synopsis of Tamil drama series states, "A drug trafficker is forced to flee from the Indian police force; after three years of escape, he decides to hide in a small, remote hotel". The show can be watched on Amazon Prime Video.
3. Auto Shankar
The official synopsis of Zee5 drama reveals of its plot as, "an auto driver whose life changes when he gets involved in the local transportation of liquor and prostitution". The crime thriller can be relished on streaming platform Zee5.
4. Finger Tip
The Tamil series with an excellent IMDB rating states in its official synopsis, "The tech thriller involves the lives of six individuals affected by the ever-changing digital space. While some are predators, some are victims of cybercrime and digital depression". Two season series is streaming on Zee5.