'Jailer' @ Amzon Prime on Sept 7, See more OTT releases like 'Haddi, Top Boy' coming this week
This week of September has a lot of new movies and OTT releases. The variety is huge, with different genres, languages available for viewers to choose from.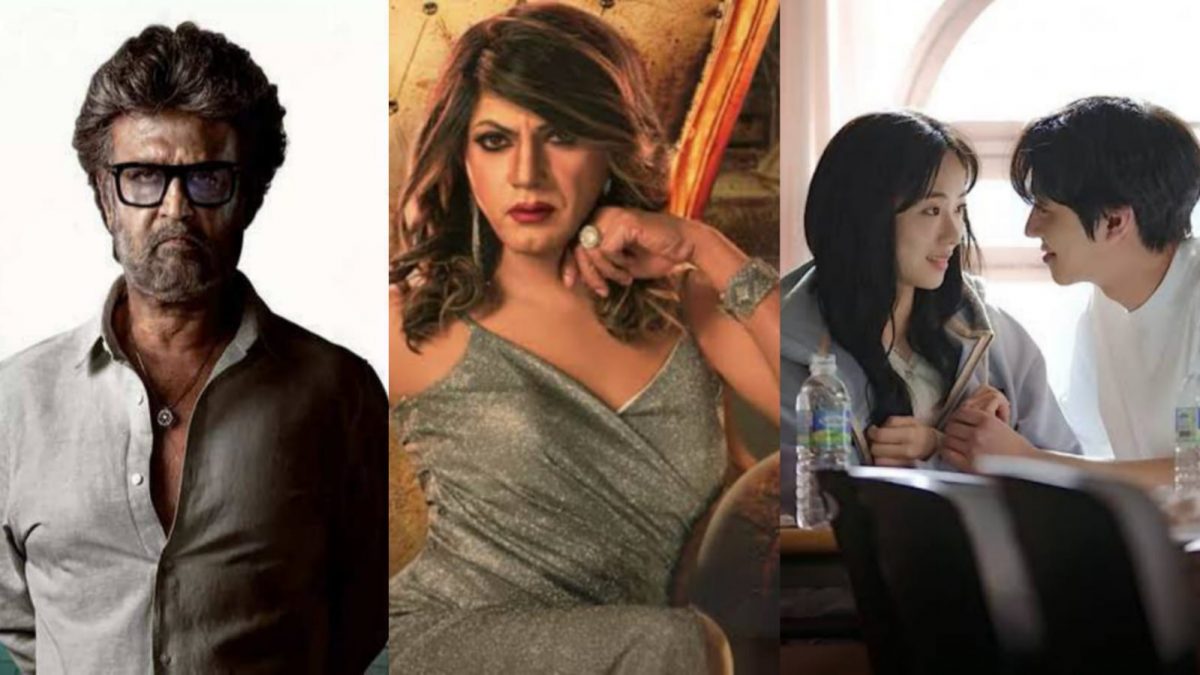 New Delhi: OTT releases have become increasingly popular in recent times, providing audiences with a wider range of content to choose from. This week of September has a lot of new movies and OTT releases to offer. The variety is huge, with different genres, languages, and formats available for viewers to choose from. You'll have a lot of options to choose from this week.
1. Jailer
Jailer is a popular action movie directed by Nelson Dilikumar and starring Superstar Rajnikanth. The story is about a retired police officer named Muthuvel Pandian who tries to find his missing son, ACP Arjun, while investigating a dangerous criminal named Varman. Muthuvel discovers his own dark past as a former jailer named "Tiger" Muthuvel Pandian and plans a robbery to get back a valuable crown. In the end, he defeats Varman and his gang. The movie will be available on Amazon Prime Video from September 7th, 2023.
2. The Little Mermaid
The little Mermaid is a movie directed by Rob Marshall. It is a real-life version of the Disney cartoon from 1989. Halle Bailey plays Ariel, the mermaid princess, and Jonah Hauer-King plays Prince Eric. The movie also has Daveed Diggs, Awkwafina, and Jacob in it. The story is about Ariel's curiosity about the human world. She makes a deal with the sea witch Ursula to trade her voice for legs so she can try to win Prince Eric's heart. But she only has a short time to do it. You can watch it on Disney Plus Hotstar from 6 September 2023.
3. Haddi
"Haddi" is a Hindi crime movie directed by Akshat Ajay Sharma. It stars Nawazuddin Siddiqui in a double role, one of which is a transgender character. Anurag Kashyap and Ila Arun also have important roles in the film. The story follows the journey of a transgender person who gets involved in the criminal world, showcasing the difficulties and complications of their life. The movie will be released on Zee5 on September 7, 2023.
4. Lokkhi Chele
Lokkhi Chele is a Bengali movie about three young doctors who want to change the beliefs and superstitions in a rural village. They are determined to make a difference and challenge old traditions. The lead role is played by Ujaan Ganguly. The movie will be released on SonyLIV on 8 September 2023.
5. Top Boy S3
Top Boy is a show about drug gangs and people who want to live honestly in a dangerous part of east London. It follows Dushane, a young drug dealer who wants to be the top boss, and Ra'Nell, a teenager who has to deal with bad things after his mother gets sick. The show is a sequel to a show called Top Boy: Summerhouse that was on TV in 2011. It will be on Netflix starting on September 7th.
6. A Time Called You
The story Is about Jun-hee, who misses her boyfriend Yeon-jun who died a year ago. She travels back in time to the year 1998 and wakes up as someone else, an 18-year-old named Min-ju. She meets Si-heon who looks like her boyfriend. The movie is directed by Kim Jin-won and stars Ahn Hyo-seop, Jeon Yeo-been, and Kang Hoon. It will be released on September 8, 2023, and will be available to stream on Netflix.