'Jawan' locks OTT date on Netflix: Streaming giant buys SRK flick for record-breaking amount
According to figures compiled by Sacnilk, an industry tracker, the film has earned a total of 368.38 crores in India.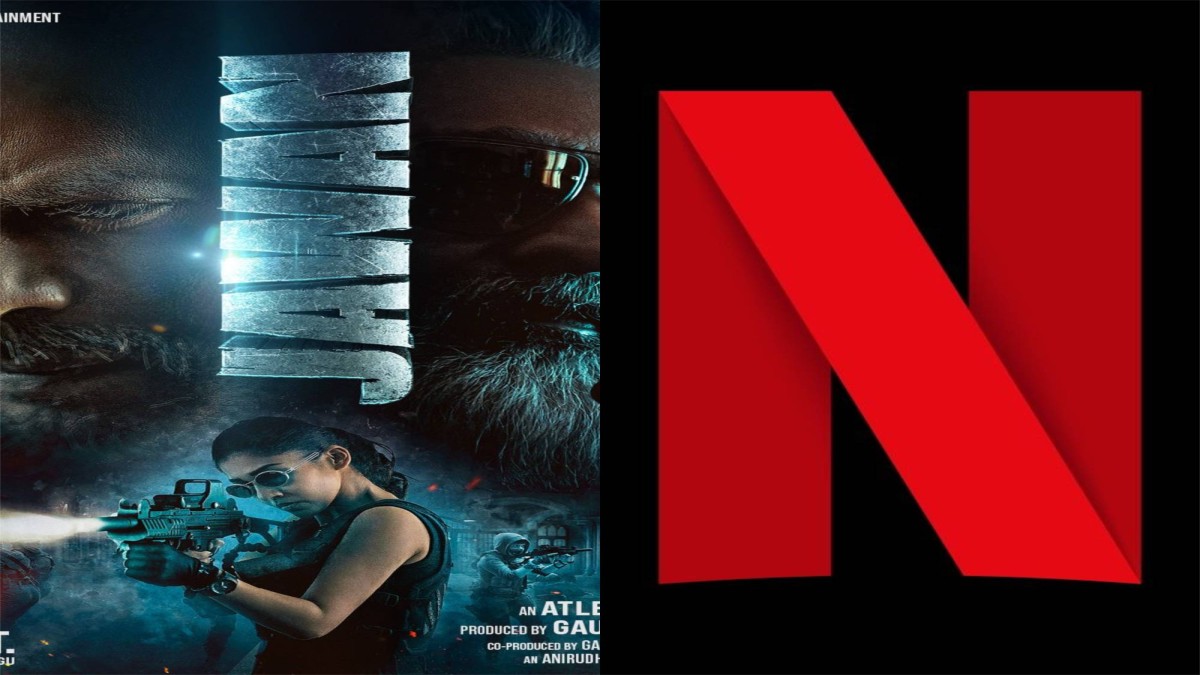 New Delhi: Since its September 7 theatrical release, Shah Rukh Khan's newest film, Jawan, has caused quite a stir in India.
SRK appears in the film in both the father and son roles as Azaad Rathore and Vikram. Deepika Padukone portrays Vikram's mother, Nayanthara is a police officer, and Vijay Sethupathi is the villain. Since its premiere, the movie has been shattering several box office records.
The SRK-starring film has broken the 350-crore barrier at the Indian box office. According to figures compiled by Sacnilk, an industry tracker, the film has earned a total of 368.38 crores in India. Given the craziness and good buzz around the picture, box office figures are expected to rise in the coming days.
OTT Release
As per the reports, Netflix had purchased the rights to stream Jawan while fans were still enjoying the picture in theatres. Jawan reportedly sold for a whopping Rs. 250 crores for its satellite rights, which included digital rights, satellite broadcasting rights, and music rights, as reported by Free Press Journal.
#Jawan digital rights sold at a whopping amount to #Netflix 🔥🔥🔥#JawanCreatesHistory #JawanBlockBuster #JawanTsunami pic.twitter.com/NIkRpZEGNt

— SRKian Forever (@srktheking4ever) September 13, 2023
Considering that Pathan came on OTT platforms 56 days after its theatrical run, it's possible that Jawan might grace the digital screens around the end of October or the beginning of November (mostly near Diwali) this year. However, the official date has not been confirmed by the creators yet.
#JAWAN: Streaming Rights Bagged By NETFLIX 💥🔥

Streaming On NOVEMBER 2023 – Diwali Special 🎇🪔🎆#ShahRukhKhan | #Nayanthara | #DeepikaPadukone | #VijaySethupathi | #Anirudh | #Atlee 😎✌️#JawanCreatesHistory#JawanOnNetflix#JawanBlockBuster#BlockbusterJawan pic.twitter.com/8PTwZy0A3W

— OTT STREAM UPDATES (@newottupdates) September 11, 2023
View this post on Instagram
With the success of Pathan and the imminent release of Jawan, Shah Rukh Khan has had a banner year. Even though Pathan is available on Amazon Prime Video, it was produced by YRF. It is yet to be seen whether Shah Rukh Khan's Red Chillies uses the same service or goes with a different one.
About Jawan
The film Jawan, directed by Atlee and starring Shah Rukh Khan, was produced by Gauri Khan, and released by their company, Red Chillies Entertainment. In 2023, on September 7th, the movie finally came out. The film stars Shah Rukh Khan, Nayanthara, and Vijay Sethupathi as the protagonist and antagonist, respectively.