'Kantara' Twitter Review: Netizens, film fraternity appreciate Rishab Shetty's action drama, calls it 'mind blowing'
'Kantara' is a story of a human and nature conflict where the protagonist is the rebel who works against nature.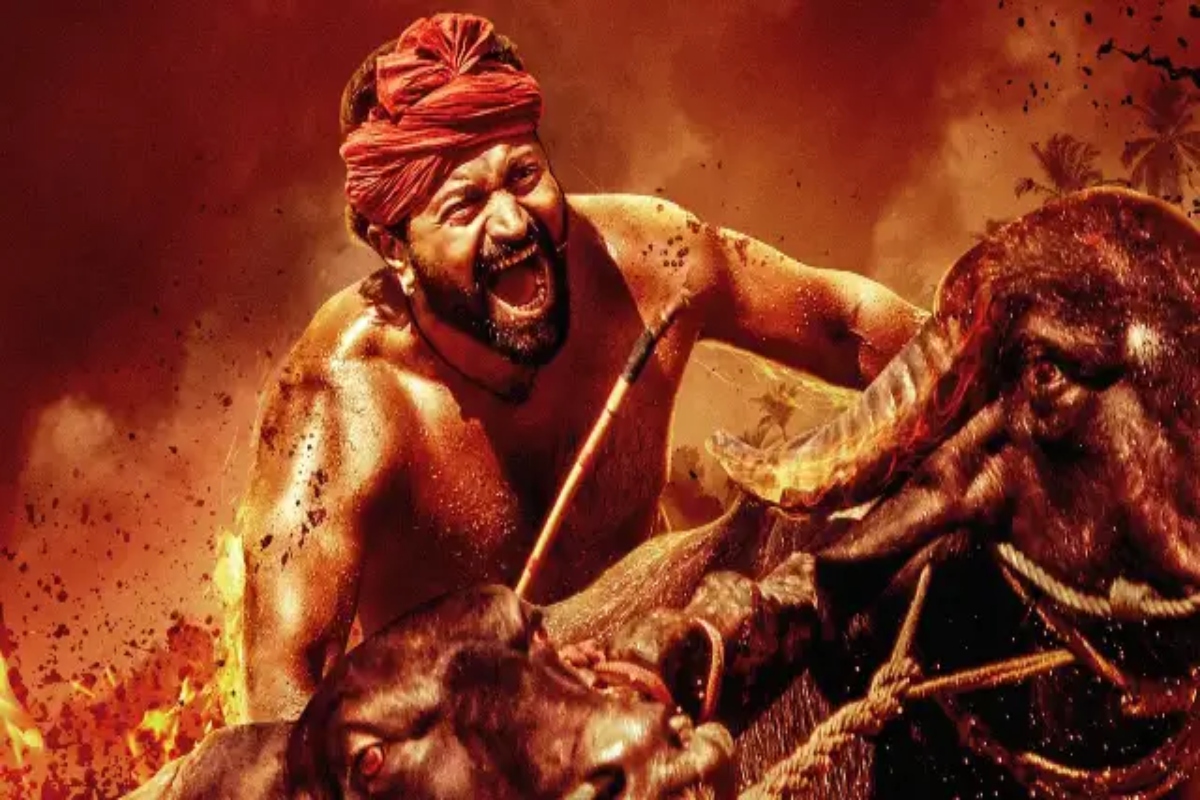 New Delhi: 'Kantara', the Kannada film revolving around the culture of Kambla and Bhootha Kola, has made good numbers at the box office and is getting a positive review from the audience and critics. Rishab Shetty's action-adventure film has received appreciation from the Indian film fraternity. The film stars Rishab Shetty, Sapthami Gowda, Kishore Kumar G, Achyuth Kumar, Pramod Shetty and others.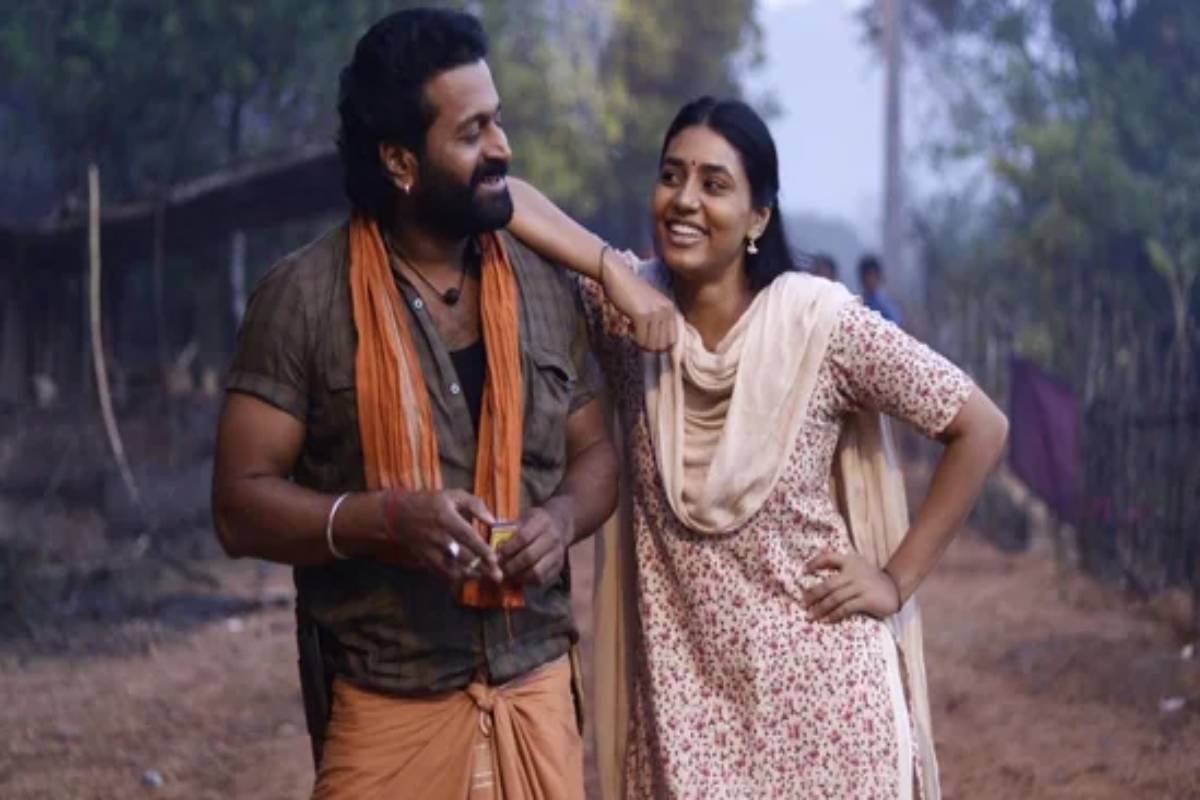 'Kantara' is a story of a human and nature conflict where the protagonist is the rebel who works against nature. This leads to war between villagers and evil forces, and what follows is an adventurous quest for restoring peace. The film is written and directed by Rishab himself. The film is a unique amalgamation of mythology showing Vishnu's third incarnation called Varaha avatar, tribal communities and nature.
Netizens and celebrities are sharing their views about the film on social media.
Do yourself a favour and watch #Kantara now, WHAAAAT A FILMMM!!!@shetty_rishab Thank you. 🙏🏻❤️‍🔥

— Nivedhithaa Sathish (@nivedhithaa_Sat) October 14, 2022
#Kantara #KantaraHindi Review
Loved it ❤️
4.5/5 🌟🌟🌟🌟✨
Brilliant mind-blowing film. ❤️
The theme of the movie is incredibly well. 🫡
What a blazing performance @shetty_rishab . I don't have many words to describe your performance.💯@hombalefilms Thanks for this film 👍

— Believer (@Believer2202) October 14, 2022
#Kantara What a movie anna❤️ @shetty_rishab Script itself masterpiece❤️ur making was stunning❤️ big big big hug from on behalf of Tamil audience❤️bgm by ajaneesh is outstanding, i bow my head for ur last 20 mins performance❤️ SUCH A GEM, KANTARA❤️ pic.twitter.com/jV1ZI3TKnC

— suresh (@sarangasuresh) October 14, 2022
The film is getting recommended by many people.
Do yourself a favour and watch #Kantara now, whaaaaaat a filmmmmmmmm!!!!!!!!!@shetty_rishab thank u❤️❤️❤️
It involves culture of kambla & bhoothakola the movie shows the hidden,aggressive side of Rishab as an actor.Kishore gives an equally powerful performance as forest officer pic.twitter.com/qvtzKPpgpP

— Vinay Vinny (@VinayVi62633485) October 14, 2022
To all my Non Kannadiga friends here, please do make time and watch this masterpiece of a film, #kantara by @shetty_rishab in cinemas near you. On public demand, from today the film is available in Hindi, Tamil, Telugu and Malayalam for Indians to enjoy. #Kanthara @hombalefilms pic.twitter.com/xu6VW8IZbV

— Nitesh Nittur (@niteshshekar) October 14, 2022
#Kantara entered 6th place 💥 at world wide collection of Kannada film industry.
Heading towards 100cr rampage 🔥🔥🔥.

As now top ww Kannada films:
1. KGF2
2. KGF1
3. James
4. VR
5. Charlie
6. Kantara* :🔝 pic.twitter.com/Dk664emcUx

— NAANE ದೇವ್ರು🙂❤️ⱽⁱᵏʳᵃⁿᵗᴿᵒⁿᵃ (@DEVRU_MaN) October 14, 2022
Union Minister Anurag Thakur also met the team and loved their vision.
I met @hombalefilms team and wished them success for their film #Kantara. Also listened to their ideas to make India film hub of the world.@VKiragandur @ChaluveG @Karthik1423 pic.twitter.com/CrOBhhHRnP

— Anurag Thakur (@ianuragthakur) October 14, 2022
You know you did a good job when Dhanush and Rana Daggubati appreciate your art.
Kantara .. Mind blowing !! A must watch .. Rishab Shetty , you should be very proud of yourself. Congratulations hombale films .. keep pushing the boundaries. A big hug to all the actors and technicians of the film. God bless

— Dhanush (@dhanushkraja) October 14, 2022
Kannada's @shetty_rishab and @hombalefilms are on 🔥🔥🔥 what an extraordinary film #Kantara is!! Congratulations to each and everyone who was part of the film! @shetty_rishab truly inspired!!🙏 pic.twitter.com/ypZcsMLeCh

— Rana Daggubati (@RanaDaggubati) October 13, 2022
Arvind Kashyap, known for his work in '777 Charlie', did the cinematography in the film. 'Kantara' is produced by Vijay Kiragandur, who was also the person behind 'KGF', under the banner of Homable Films. The film was originally released on September 30.