Kathal Review: Sanya Malhotra nabs the Jackfruit thief, as well as the bogus bureaucracy
The OTT film is produced by Ekta Kapoor and well as Oscar-winning producer Guneet Monga for Balaji Motion Pictures.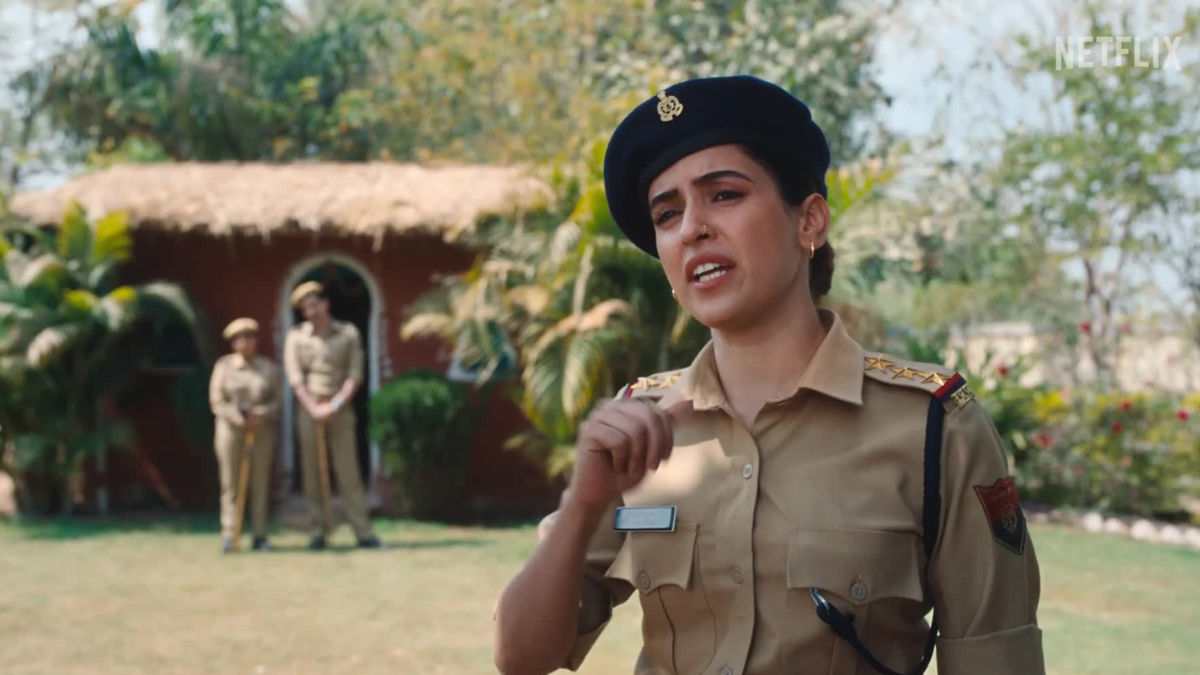 New Delhi: Dangal girl Saniya Malhotra yet again succeeded in impressing the audience with her charismatic performance in her satirical comedy Kathal released on Netflix today.
Hitting viewers with the unshakable feeling of rejoicing and delight, the movie begins on a funny note before gradually taking the audience deep into the streets of a local town of Uttar Pradesh called Moba where the mysterious disappearance of two treasured jackfruits from a local MLA's orchard strikes investigate to nab the jackfruit theif. The jack fruit hunt is led by inspector Mahima Basoor, played by Sanya Malhotra.
Honestly, #Kathal gets full points for attempting something different. The very fact that a full-fledged police investigation is launched just to search for two missing jackfruits is absurd and comical and that differentiates it from the bulk of Bollywood films already.
Review? https://t.co/KlXfFA3Fit

— Prachita Pandey (@imPrachita) May 19, 2023
Sanya does perfect justice to her role as Inspector Mahima Basoor. The well-written script by the talented duo of Yashovardhan Mishra and Ashok Mishra manages to put the movie to life during its first half.
Alongside, the comic satirical story, the filmmakers appear to be making a not-so-successful attempt in preaching the prevalent social evils of castism, sexism, press freedom, and untrustworthy bureaucracy that's filled with absurdity and bogusness.
#kathalajackfruitmystery is one of the best movies of the year.https://t.co/3qDcZQPrlh via @dmtalkies@NetflixIndia

— Pramit (@pramitheus) May 19, 2023
Besides Saniya the movie stars iconic Indian comedian actor Rajpal Yadav whose idiosyncratic role as a local TV reporter is nothing but praiseworthy.
With few unnecessary scenes testing the patience of the viewers, that would have been better chopped off, the length of the film which is an hour and 55 minutes long feels slightly dragged.
The OTT film is produced by Ekta Kapoor and well as Oscar-winning producer Guneet Monga for Balaji Motion Pictures. Besides Sanya Malhotra, the comedy film also leverages renowned actors of the genre like Rajpal Yadav. Kathal is a Yashowardhan Mishra Directorial.