KBC14: Amitabh Bachchan gets teary-eyed as wife Jaya, son Abhishek pay him a surprise visit on the show
Not just the host of KBC 14 but moreover the gathering of people was left surprised, when Abhishek Bachchan made his entry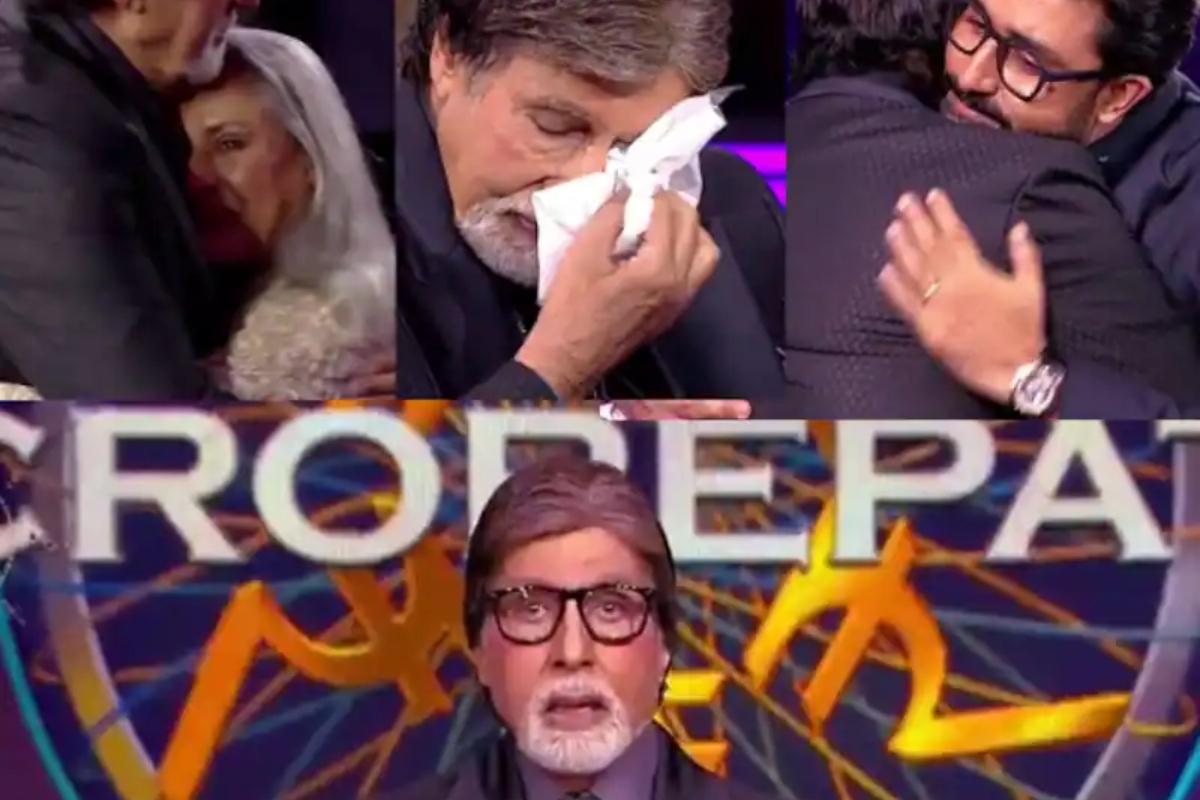 New Delhi: Within the up-and-coming Kaun Banega Crorepati 14 episode, we are going see host Amitabh Bachchan getting a wonderful astonishment from his son – Abhishek Bachchan, and spouse – Jaya Bachchan.
KBC 14's upcoming episode is aiming to be a paramount one. Host Amitabh Bachchan will celebrate his birthday on the show with his family individuals Abhishek and Jaya Bachchan. Yes, you perused that right. Amitabh Bachchan's 80th birthday is on 11 October 2022. Big B has been associated with KBC for a long time. And thus, the producers have arranged an extraordinary surprise for the Brahmastra actor by welcoming Jaya and Abhishek.
Bachchan can be seen being stunned after the gong goes off. Not just the host of KBC 14 but moreover the gathering of people was left surprised, when Abhishek Bachchan made his entry, astounding his father. He runs towards the megastar and embraces him. Big B turns passionate after welcoming him on the set, moved to tears.
View this post on Instagram
It can be seen in the video that, Abhishek Bachchan is sitting on the hot seat before his father as he calls his mother Jaya through Big B's popular dialogue. Seeing his spouse Jaya on the set, Amitabh Bachchan gets enthusiastic and tears begin pouring out of his eyes. Not just that, Jaya Bachchan further says something to her husband before the audience, after which Amitabh can be seen getting emotional while in tears. It'll be known on October 11 what Jaya uncovers about Big B.
View this post on Instagram
Meanwhile, Amitabh Bachchan still has the same energy as before and is dedicated and devoted to his work. After featuring in Brahmastra, the performing artist is equipping up for Goodbye, Uunchai, Project K and more movies.