Lalit Modi comments to Sushmita Sen's Sardinia post: Watch here
Lalit Modi has made comments on other images of Sushmita Sen as well, though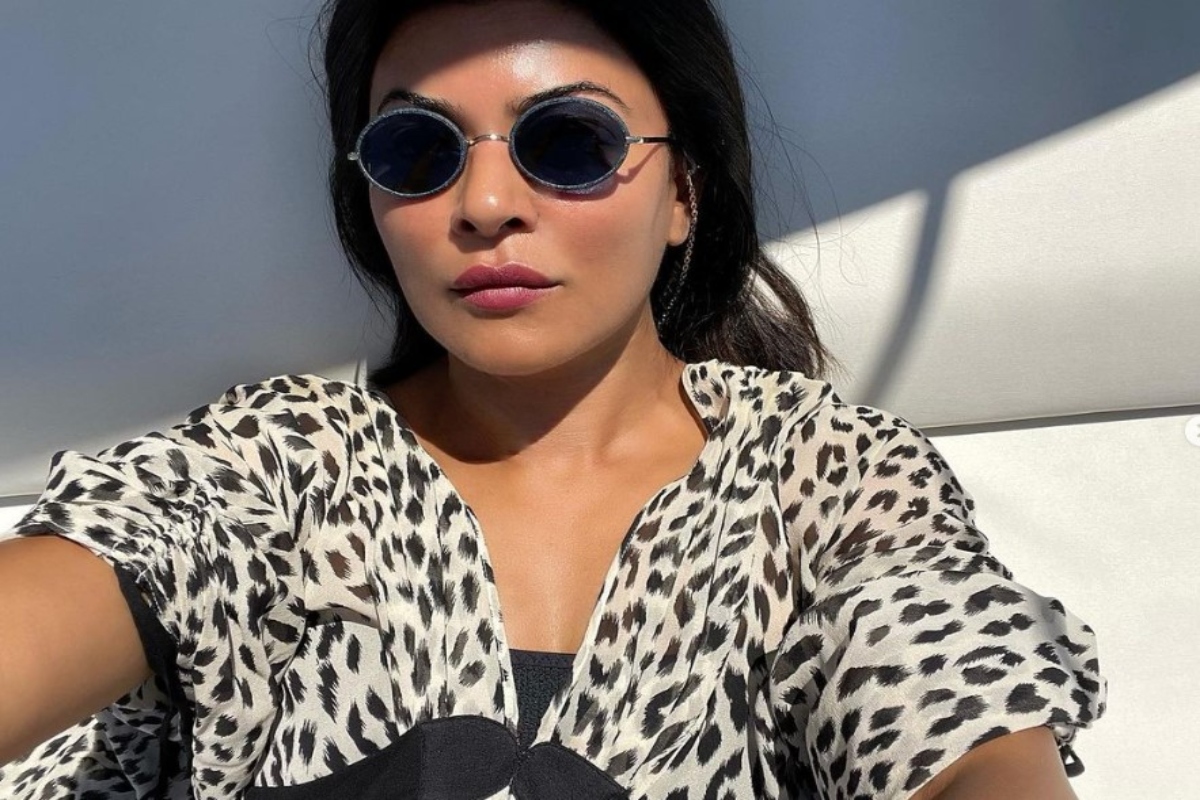 New Delhi: We are all aware of Lalit Modi's internet-breaking OTT declaration that he is dating Sushmita Sen. Sushmita Sen hasn't commented on the connection, but she has blocked trolls who made remarks about her private life. Sushmita Sen recently shared photos from the trip to Sardinia that she supposedly had with Lalit Modi on her Instagram. Naturally, Lalit Modi offered his opinion on them.
On the deck of a yacht, the former Miss Universe is seen unwinding. She said in the image's caption "She has a negative attitude! Yeah, that's a really fantastic one. 😄💋❤️ Strike as often as you click. I adore you all! #duggadugga #yourstruly". A day ago, an image was posted, and since then, it has gotten over 1 lakh likes.
View this post on Instagram

Lalit Modi has made comments on other images of Sushmita Sen as well, though. A video from Sushmita Sen's journey was uploaded. She is prepared to snorkel in the reel while donning a black and white swimming costume. She wrote in the reel's captions: "Align, pause, breathe, then release! As I feel the Mediterranean Sea's padded hug, I learn the importance of surrender ".
Here's what twitterati's had to say:
lalit still hoping sushmita will soft launch him on her insta pic.twitter.com/RZJ8vM5zXD

— Shreemi Verma (@shreemiverma) August 5, 2022
I sometimes wonder if Sushmita knows she is in a relationship with Lalit Modi

— Akanksha Agrawal (@akanksha7196) August 5, 2022
Is he trying to manifest a relationship 🤔

— Prachi Joshi (@DelishDirection) August 5, 2022
Sushmita and lalit modi gives a v big Jan and Michael scott vibes😭😂

— Hardil Batra (@HardilBatra) August 6, 2022
— Richa (@GeorgiOrwell) August 6, 2022
Umeed pe itne din nikal diye lalit ne…. Kabhi to bhagwan saath dega uska 🤣🤣🤣🤣

— Abhinav… (@Abhinavkumar3) August 5, 2022
First documented case of a man being this down bad while being in a relationship

— No 1.Pattinson as Cyclops Fancaster (@RKO2004) August 5, 2022