Netflix New Releases in February 2023: Latest OTT web series, TV shows and Movies to watch (Trailers)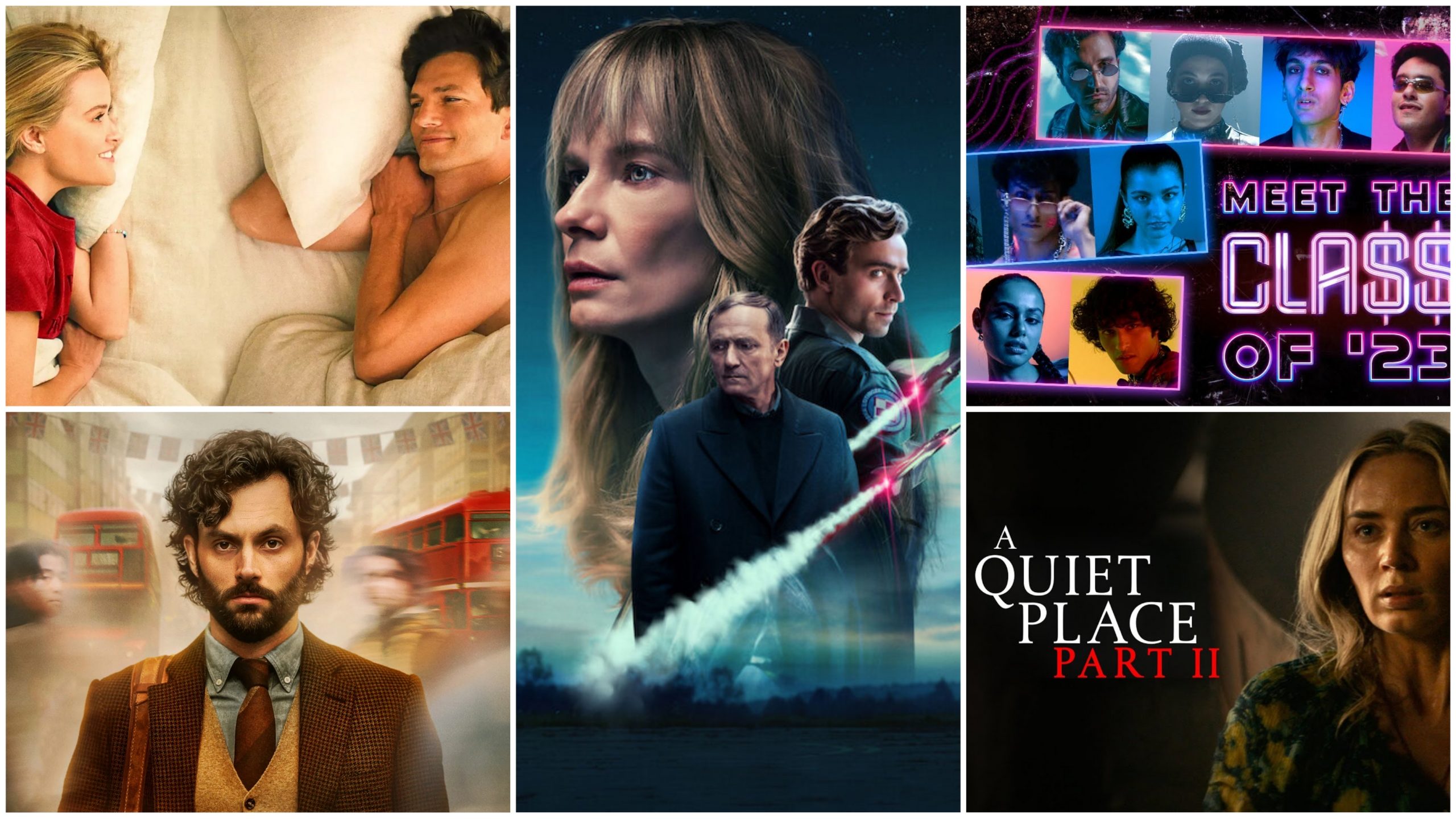 As we enter the Spring season of February we have many awaited theatrical releases. But, OTT is not behind on the action. Netflix this month like its usual pattern brings a variety of content from the new season of its popular show You to an Indian series that explores the dark side of class disparity in some upmarket schools in the country called Class.
Here is a list of some films and shows to look forward to on Netflix this month: 
Class
Releasing on: February 3rd 
A storyline similar to ones previously followed in Hindi films like Aamir Khan's Jo Jeeta Wahi Sikandar and Karan Johar's Student of the Year, Class explores the fitting in of 3 middle-class students who make it into an upmarket school populated by kids coming from rich families. How the lifestyle followed by them, clashes with theirs is intriguing but unlike the films mentioned, the show seems to address the darkness in a less glamorized fashion addressing some real issues students face.
You: Season 4 Part 1
Releasing on: February 9th
The Penn Badgley starrer You has received a lot of attention from Netflix viewers who appreciate a Crime and Psychological thriller like it. Surrounding a man who follows a history of stalking and obsessing over his romantic interests, the show continues to keep the fans on edge and wanting more!
Your Place or Mine
Releasing on: February 10th
Starring the greats Reese Witherspoon and Ashton Kutcher and others, Your Place or Mine is a much-needed rom-com break in the midst of Crime dramas. A light watch directed by Aline Brosh Mckenna, the film follows Debbie and Peter who are best friends and total opposites. How their romance takes a comedic route and what these legends bring to their characters after immense successes in similar genres is something we look forward to!
A Girl and an Astronaut
Releasing on: February 17th 
Premiering on Netflix, this Polish show is another promising watch to look out for this month. A Sci-fi Romantic Drama, A Girl and An Astronaut is the story of two F-16 pilots who compete for the love of a girl while struggling to achieve their lifelong dreams of going to space. Netflix as a platform provides an assortment of good foreign language shows, this one is much like them.
Murdaugh Murders: A Southern Scandal
Releasing on: February 22nd
Known for the epic True Crime Documentaries the platform produces, this show is an addition to the list of the same bunch of intriguing stories. Murdaugh Murders covers the horrifying true story of three murders, two of which still remain unsolved with the trial ongoing in South Carolina. It looks into the fake assassination attempt and corrupt history of the Murdaugh family and its money and control over a small town and how a drunken boating accident of a teenager Mallory Beach starts unraveling their legacy.
A Quiet Place Part II
Releasing on: February 24th 
Though a 2020 release, this film's debut on Netflix has been quite talked about and its finally happening. Starring Emily Blunt, Millicent Rogers and Noah Jupe the film, after a successful part 1 now has Cillian Murphy and Djimon Hounsou added to the cast. Directed by the Office-famed John Krasinski, A Quiet Place Part II is a horror film that will be much appreciated by horror aficionados if you haven't already seen it. Despite its presence on Amazon Prime Video already, the film's release on Netflix counts as a big release and one we mustn't miss listing.