Netizen trolls actress Ananya Panday as spotted smoking at her cousin, Alanna's mehendi
The Reddit member who shared the image wrote: "Was not expecting Ananya to be a smoker."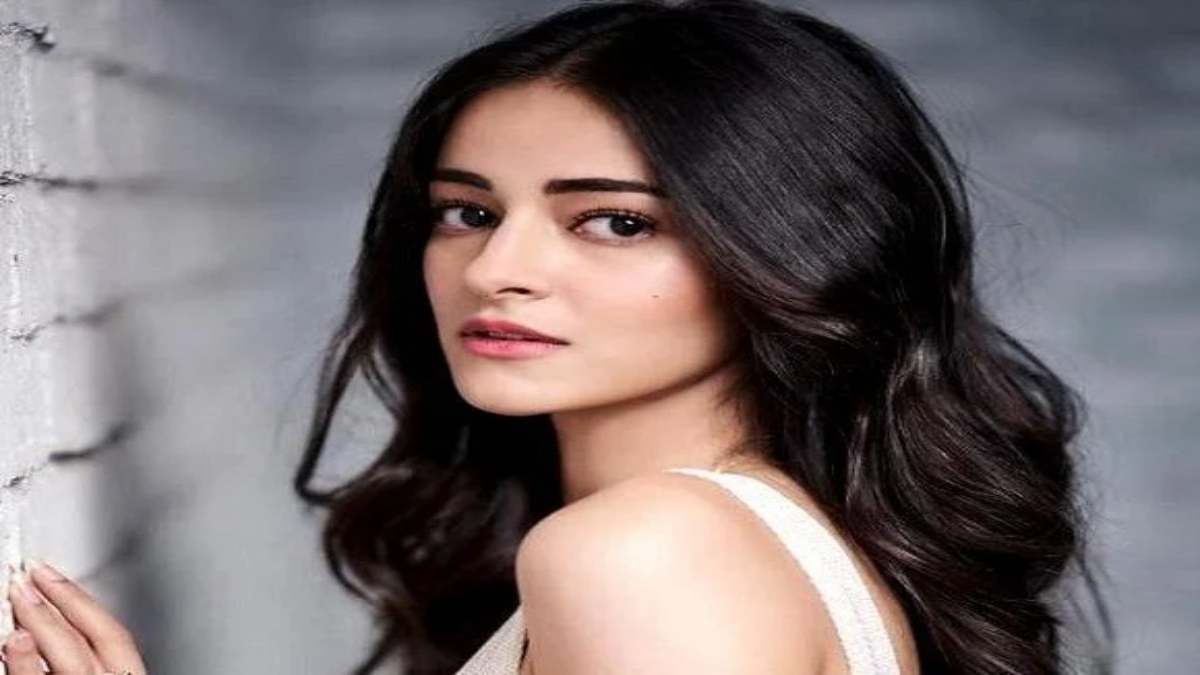 New Delhi: Ananya Panday, a Bollywood actress, is frequently the target of controversies and social media trolling. The actress, who is recognized for her pleasant personality, has hit the headlines for all the wrong purposes yet again. Ananya sparked debate among netizens when an image of her smoking a cigarette went viral on social media. Her followers are currently expressing their dismay and concern for the actress.
Ananya Panday was seen smoking a cigarette in one of the photos taken while attending her cousin Alanna Panday's mehendi ceremony on March 14, 2023. After the photo was removed from Instagram, a Reddit user quickly took a screenshot of it and shared it. While the other wedding guests gathered to rejoice, the actress was observed standing in one corner with a cigarette in her hand. The Reddit member who shared the image wrote:
"Was not expecting Ananya to be a smoker."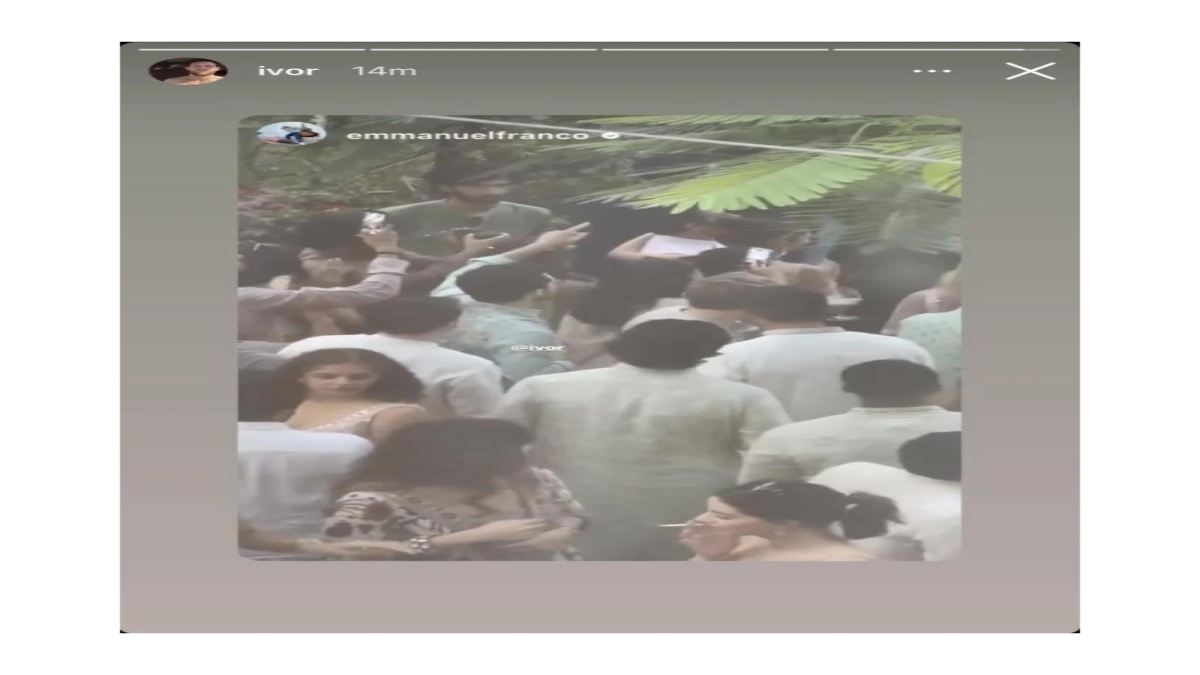 When the image was uploaded on Reddit, netizens were stunned because they couldn't trust their eyes. People began sharing their feelings about the disturbing image of Ananya smoking a cigarette and even ridiculing her for it.
Check these comments below: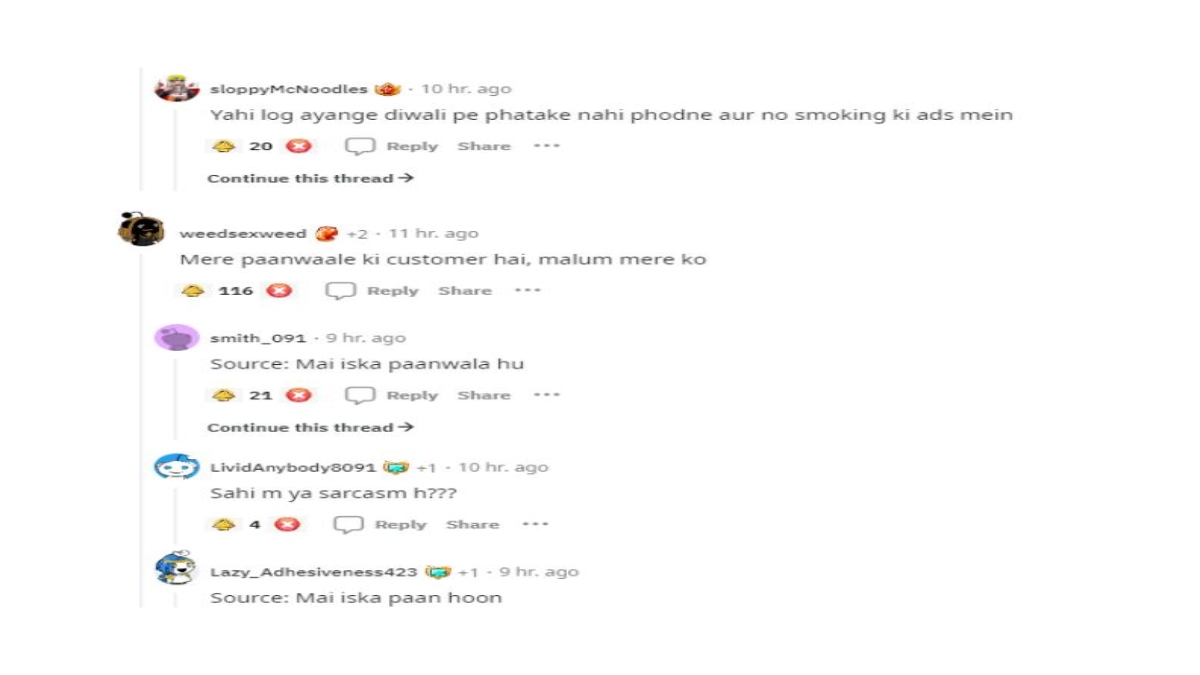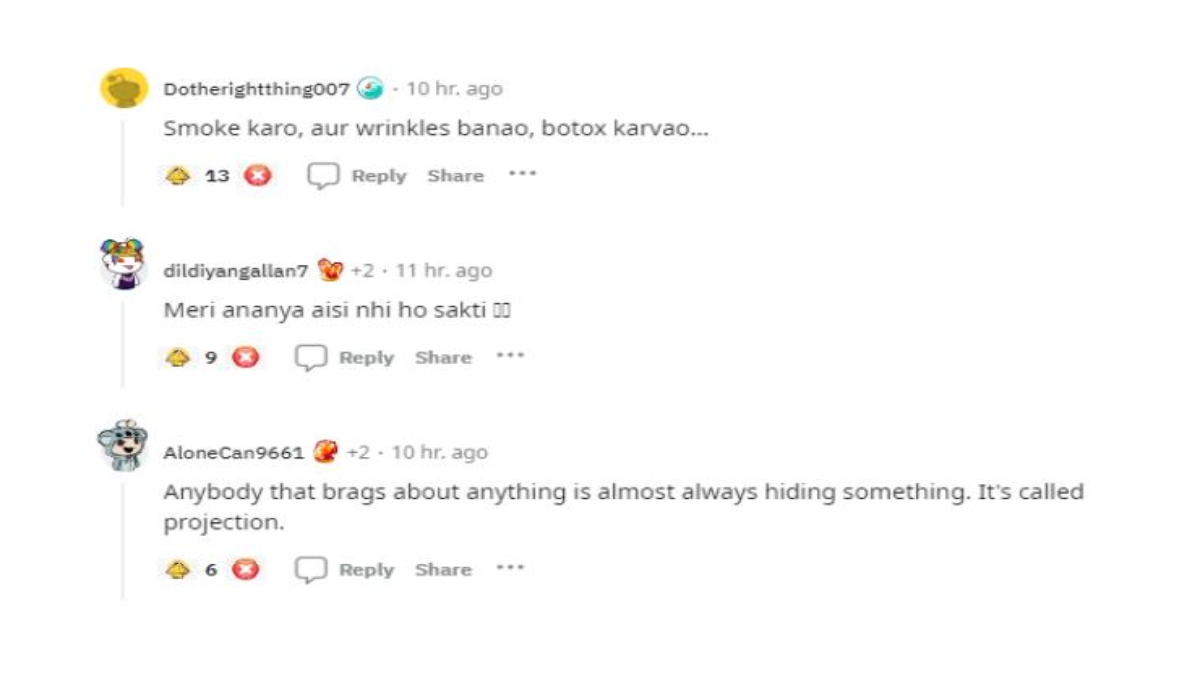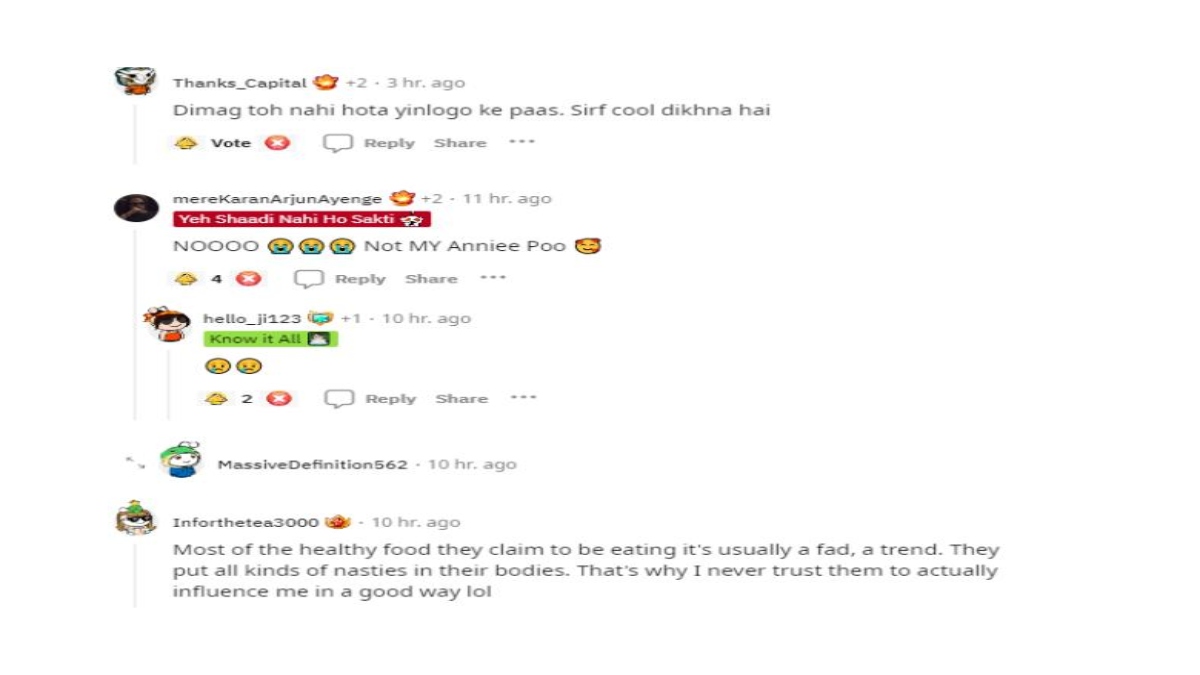 Speaking about Ananya Panday's outfit at the occasion, she appeared stunning in a baby pink-hued pleated skirt. She wore it with a one-of-a-kind metallic bralette with tiny straps and a fringed hem. Ananya went for dewy makeup that comprised nude lipstick, flushed cheeks, and winged eyeliner to keep her look simple. She accessorized her appearance with a set of big earrings and a messy ponytail.