Nitesh Pandey Dies: Anupamaa actor passes away at 51, television celebs and fans express grief
Nitesh died of a heart attack at the age of 51. At the point of his death, he was in Igatpuri, Mumbai.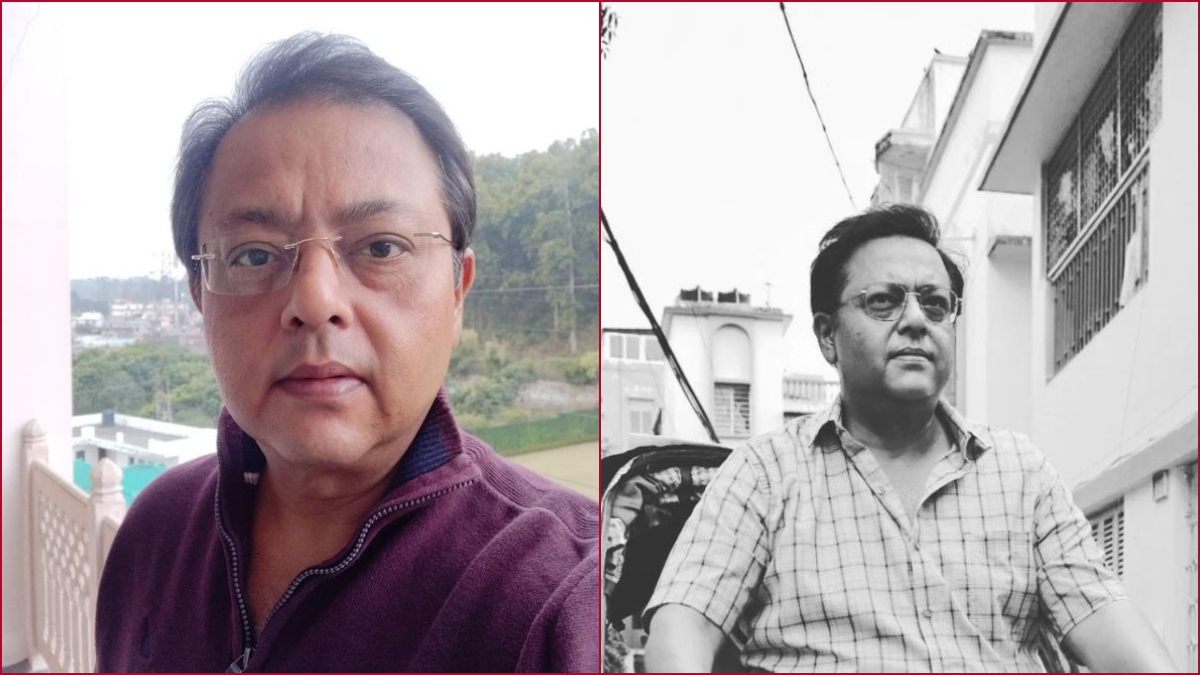 New Delhi: Following the deaths of Aditya Singh Rajput and Vaibhavi Upadhyay, it has now been revealed that Anupamaa actor Nitesh Pandey has also died. He was best known for his role as Dheeraj Kapoor in Rupali Ganguly's famous TV drama. Nitesh died of a heart attack at the age of 51. At the point of his death, he was in Igatpuri, Mumbai.
He was spotted dead in a hotel room, according to sources. A police team has also arrived at the location where the inquiry is taking place. The corpse was transported for a postmortem examination. The hotel personnel and those close to him are also being investigated.
After the sad news surfaced online, netizens, fans, and many television personalities expressed grief and offered condolences.
Check out the tweets below:
Shocking ???Popular actor Nitesh Pandey who was last seen in Anupamaa died of a massive cardiac arrest, the actor was 51 years old. Nitesh's brother-in-law Siddharth Nagar confirmed the news of his sudden demise. Our deepest condolences to his family ??
.
.#niteshpandey #gj pic.twitter.com/gMS0RwoZ0d

— Renu Bala JKCHANNEL (@RenuBala20111) May 24, 2023
Om Shanti?
???????????? this is UNBELIEVABLE… My heartbreaks ? I can't believe it.

RIP, you will always be missed FOREVER.#Anupamaa pic.twitter.com/AomOUswxwb

— M (@MaAn_Muse) May 24, 2023
Om Shanti ???? RIP#VaibhaviUpadhyayaDeath #NitishPandey#SarabhaiVSSarabhai pic.twitter.com/IGdv25pxSc

— Breaking Point (@B_Point24x7) May 24, 2023
Sad to know about the sudden demise of Nitesh Pandey a brilliant actor and a fun loving person due to cardiac arrest at Igatpuri .
His demise is a great loss to the film and Tv industry.
My heartfelt condolences to his entire family and near ones .
Om shanti .
? pic.twitter.com/KTtu0ZeEYA

— Ashoke Pandit (@ashokepandit) May 24, 2023
I can't belive this that #NiteshPandey sir is no more, this pic will always remain in our sweet memories, RIP ?? in our memories forever #Anupamaa pic.twitter.com/aVzc9kwaeD

— Isha (@Isha56789) May 24, 2023
He came and stole our hearts with his goofiness as the lovable best friend of #AnujKapadia & become the biggest supporter of #Anupamaa – he will forever be our Dheeraj.

Thank you for making us smile albeit for a short time RIP ? pic.twitter.com/DRzzzn5bV9

— bee ? (@beemaansoul) May 24, 2023
This can't be true but it is. Friend, colleague and a talented actor Nitesh Pandey dies of cardiac arrest at 2am today in Igatpuri. Rest in peace Nitesh ??
#Actor #Anupama pic.twitter.com/HJ6PB3BYz2

— DEVEN BHOJANI (@Deven_Bhojani) May 24, 2023
Nitesh was born in Almora Kumaon, Uttrakhand, and married actress Arpita Pandey, whom he met on the TV program Justajoo. In 2003, they married. Nitesh was formerly married to Ashwini Kalsekar, an actress. He also appeared in Shah Rukh Khan's Om Shaanti Om, where he portrayed Om's helper. Pandey also played Prem Singh in Badhaai Do, with Bhumi Pednekar and Rajkummar Rao. He has also appeared in Bollywood films such as Dabbang 2 and Madari.
Nitesh Pandey was a well-known face from television and movies. In the 1990s, he worked as a stage actor before landing a role as a detective in Tejas, a short-lived TV drama. He has also appeared in films such as Badhaai Do, Shaadi Ke Side Effects, and Rangoon. His most recognised movie role, aside from Shah Rukh Khan's Om Shanti Om, was in Khosla Ka Ghosla.