OTT Releases: Cater yourself with upcoming new movies, shows this March on Prime, Netflix, Voot and more
Below are some of the new releases provided by OTTs including Netflix, Amazon Prime and others.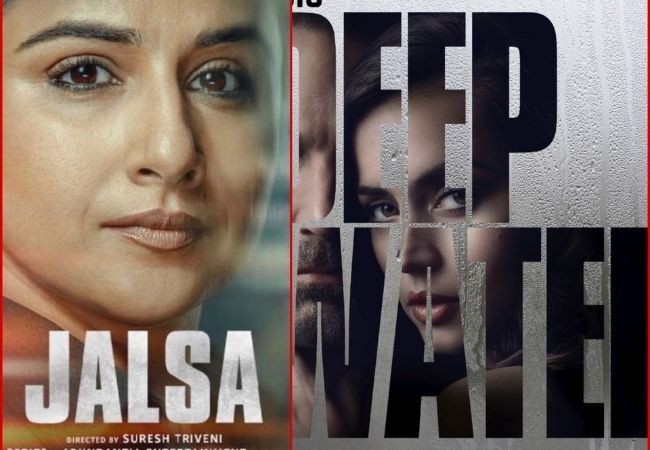 New Delhi: Throughout March, OTT will be flooding our lives with some of the much-awaited content. Be it thriller, romantic, or comedy amongst others, OTT will make sure not to bore us. Already in the first two weeks of Match, several shows and movies streaming on the OTT platforms were loved by the audience. However, the second two weeks won't be a waste either.
Let's check out the upcoming OTT releases:
1. Deep Water – Amazon Prime (March 18)
Ben Affleck and Ana de Armas-starrer Deep Water is a psychological thriller based on the 1957 novel of the same name by Patricia Highsmith. The movie narrates an unusual journey between the husband and wife. The wife (Ana de Armas) is allowed to take as many lovers as she wishes as long as she doesn't leave her husband (Ben Affleck). However, things turn upside down as her lovers start dropping dead one after the other. The movie also stars Tracy Letts, Rachel Blanchard, Lil Rel Howery, Finn Wittrock, Jacob Elrodi, Dash Mihok, Kristen Connolly, Jade Fernandez, Michael Braun, and Michael Scialabba.
2. Eternally Confused and Eager for Love – Netflix (March 18)
Collaboratively produced by the sister-brother duo, Zoya Akhtar and Farhan Akhtar, the series navigates the journey of a confused and awkward 24-year-old about 21st-century sex, love, or a relationship. Vihaan Samat plays the role of Ray, the confused young adult while Jim Sarbh is the personification of Ray's inner voice. The movie also stars Rahul Bose, Suchitra Pillai, Dalai, and Ankur Rathee in pivotal roles. The series is directed by debutant director Rahul Nair. 
3. Jalsa – Amazon Prime (March 18)
The social thriller drama depicts a "tale of conflict" and deals with the class differences in society. The story revolved around a celebrated journalist and her cook. The movie stars Vidya Balan and Shefali Shah in lead roles. Directed by Suresh Triveni, the movie also stars Rohini Hattangadi, Iqbal Khan, Vidhatri Bandi, Srikant Mohan Yadav, Shafeen Patel, and Surya Kasibhatla.
4. Halo – Voot Select (March 18) 
The live-action series adaptation of the popular Xbox game franchise is all set to release on Voot Select. The series depicts a 26th-century conflict between interstellar mankind and the alien race Covenant through the perspective of Spartan supersoldier Master Chief (Pablo Schreiber).