OTT Releases February 2023 Week 3: Cirkus, j-hope in the Box, The Romantics, The Night Manager and more!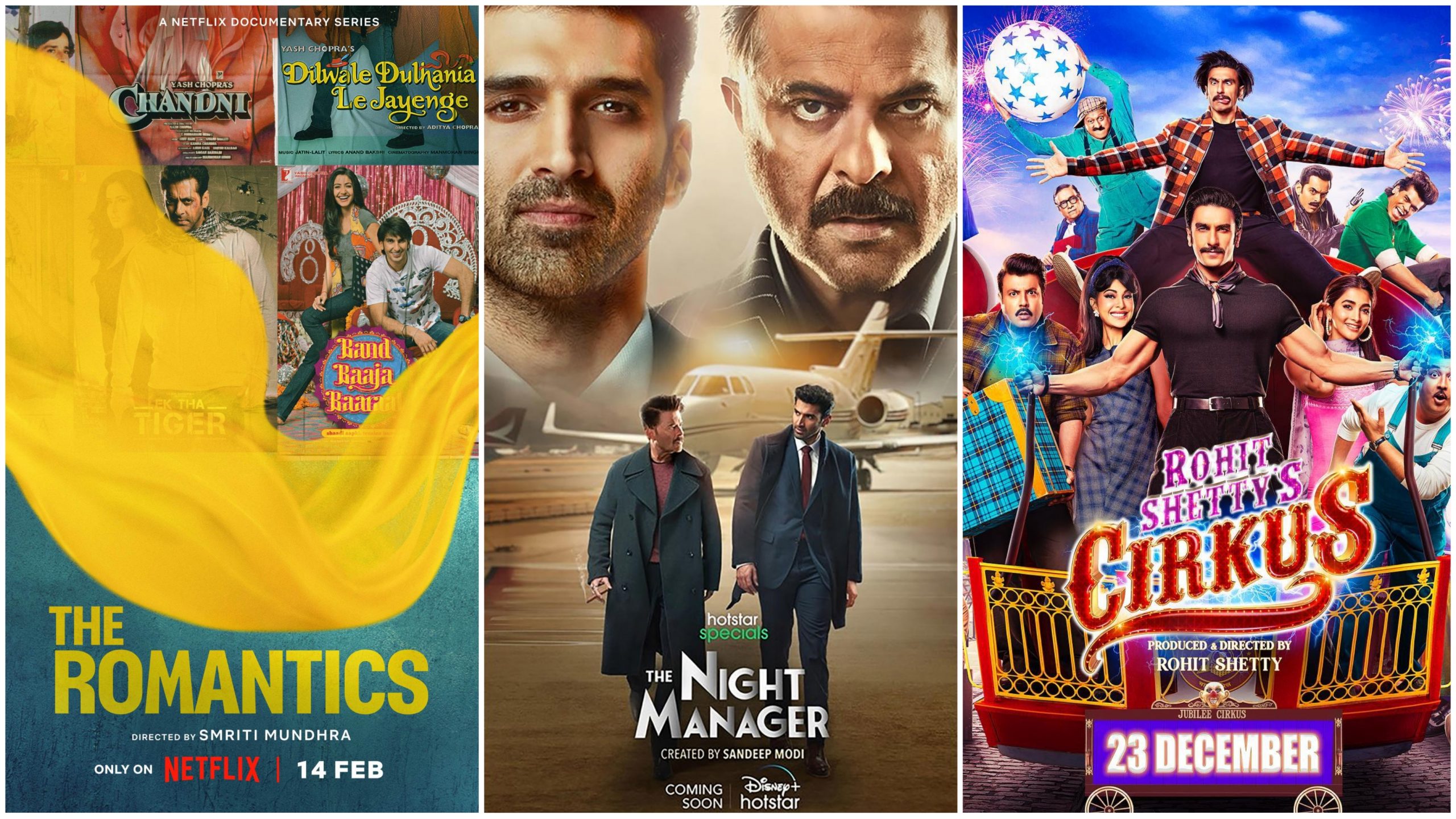 In the midst of the third week of February and with Valentine's day making good romantic content appear on all platforms, we are all wondering what is new to watch on OTT. Well, wonder no more as we bring a list of all the good releases this week that are worth looking out for! Gear up to add these to your watchlist.
The Romantics
Now released on Netflix, The Romantics is a four-part documentary about the life and legacy of Yash Raj Films. After giving decades of great films, the docuseries combines more than 35 Hindi film industry legends to talk about the pioneer of what we now refer to as the Bollywood Romance. The show is great not just for the many loved film people that have spoken about working with Yash Chopra but also includes an exclusive interview with his "Genius" son, Aditya Chopra. Having spent decades away from ever being seen on camera, the writer, director, and producer of some legendary hits spoke his part in the rebuilding of YRF to what it is today.
African Queens: Njinga
Releasing on Netflix on the 15th of February, this documentary series is produced by Jada Pinkett Smith, wife of the popular actor Will Smith. Documenting the life of Njinga, the fascinating, alluring and daring 17th-century warrior queen of Ndongo and Matamba in what is present-day Angola, this series is to watch out for!
Cirkus
Starring Ranveer Singh and made by Rohit Shetty, Cirkus got lost in its theatrical release and did not get a lot of success. But now releasing on Netflix on the 17th of February the film has another chance to make its mark in an audience that believes in giving new content a fair chance. The plot revolves around Dr. Roy Jamnadas who goes out to test his Nurture Vs Nature theory by separating two identical twins and placing them in different families in different cities. A comedy of errors, Rohit Shetty is popular for this genre of confusion producing irresistible humour!
Dilkhush
Not a typical love story, Dilkhush premieres on Hoichoi on the 17th of February. Love in the midst of fear, loneliness and uncertainty is shown in the film and is one to look out for. So those in need of a simple watch, this film directed by Rahool Mukherjee should definitely be on your list.
j-hope IN THE BOX
This documentary follows the popular South Korean rapper J-Hope through the release of his debut solo album Jack in the Box. Releasing on the 17th of February on Disney+ Hotstar this behind-the-scene documentary will be a real treat for K-Pop fans out there!
The Night Manager
A Hindi Remake of the British television serial, The Night Manager is the story of an ex-soldier called Jonathan, who infiltrates an arms dealer's inner circle to avenge the death of his girlfriend. Starring big names like Anil Kapoor, Aditya Roy Kapoor, Shobita Dhulipala and more, this show is one to look out for!