OTT releses to binge watch mid-September: Barbie to Bambai Meri Jaan & more
here are many new shows and movies coming out on OTT platforms this week of September. Some of the most exciting releases include Barbie, Bambai Meri Jaan, Bhola Shankar, and Kaala.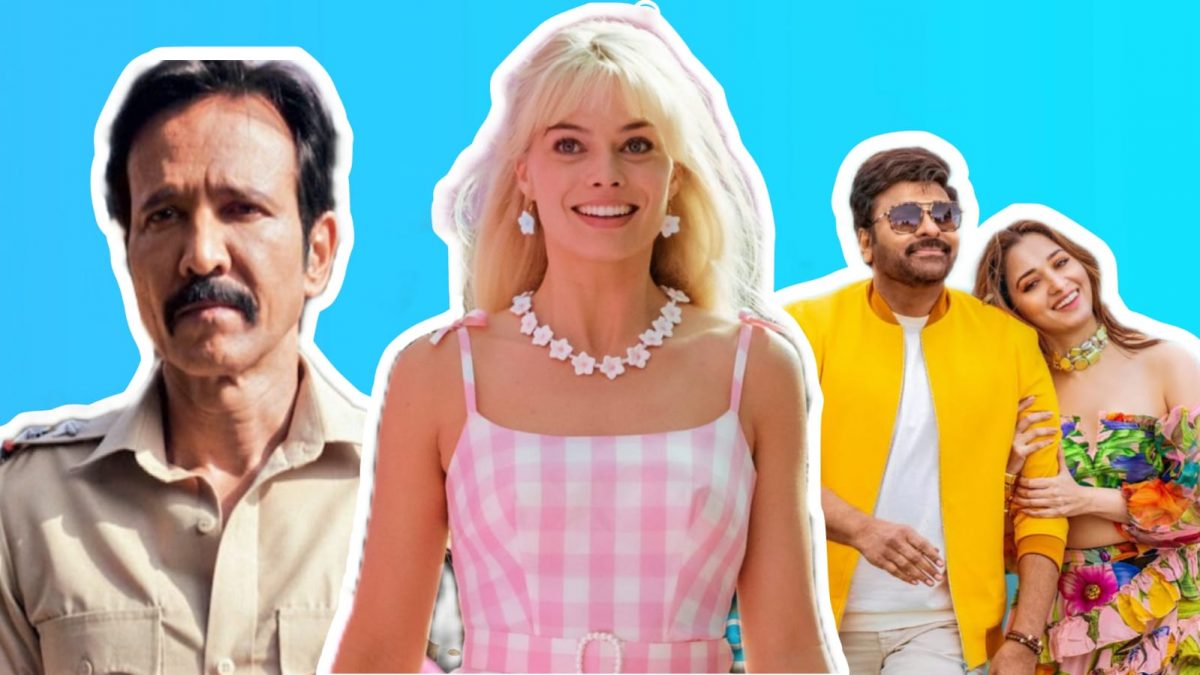 New Delhi: There are many new shows and movies coming out on OTT platforms this week of September. Some of the most exciting releases include Barbie, Bambai Meri Jaan, Bhola Shankar, and Kaala. There are also interesting documentaries being released. There are many options for entertainment this week! So get ready to binge watch.
1. Barbie
Barbie, the year's biggest global hit film, is now available to rent on OTT platforms. In the movie, Margot Robbie plays the iconic Barbie, who starts questioning her purpose in Barbieland. To gain a better understanding of herself, she embarks on a journey to the human world, accompanied by her sort-of boyfriend Ken, played by Ryan Gosling. Along the way, they encounter challenges, make new friends, and discover surprising truths. The film is rated 7.2 on IMDB and falls under the English drama genre. It can be rented on BookMyShow Stream from September 12. The star-studded cast includes Helen Mirren, Anne Hathaway, Kate McKinnon, and many more.
2. Bambai Meri Jaan
"Bambai Meri Jaan" transports audiences to 1960s Bombay, where a tale of gang fights, deceit, and a complicated father-son relationship unfolds. Ismail Kadri (played by Kay Kay Menon) is an honest police officer confronted with the news that his son Dara Kadri (played by Avinash Tiwary) has chosen a path of crime. The film explores the challenges faced by Ismail as he struggles to reconcile his duty as an officer with his relationship with his criminal son. The movie has a rating of 6.6 on IMDB, falls under the action drama genre, and can be streamed on Amazon Prime Video. The cast includes Saurabh Sachdeva, Jitin Gulati, Nawab Shah, Vivan Bhathena, Shiv Panditt, Lakshya Kochhar, and Sunil Palwal. It was released on September 14.
3. Bhola Shankar
Bhola Shankar is a movie about a taxi driver who used to be a gangster. He accidentally makes some criminals angry when he helps the police stop their smuggling operation. He wants to protect his adopted sister and seek justice, so he sets out to find the bad guys responsible. It's an action drama in Telugu language with a rating of 3.1 on IMDB. You can watch it on Netflix. The cast includes Chiranjeevi, Tamannaah Bhatia, and Keerthy Suresh. It was released on September 15.
4. Rama Banam
Vicky and Rajaram were separated for a long time. Vicky became a successful criminal in Kolkata, while Rajaram started an organic food business. When they reunited, Vicky was surprised to find that Rajaram's business was in trouble because of his rival, GK. The movie is called "Seetimaarr," it's an action drama in Telugu, and it's available on Netflix. It stars Gopichand, Dimple Hayathi, and Jagapathi Babu. It was released on September 14.
5. Kaala
Kaala is an exciting new addition to Disney+ Hotstar's Hotstar Specials collection. The show revolves around a cop who is determined to solve a complex case involving dangerous criminals, power dynamics, and a thirst for revenge. The cast includes talented actors such as Amit Jha, Trishaan, and Jitin Gulati, who have delivered captivating performances in their respective roles. The show is an action-packed drama that is primarily in Hindi language.
Kaala premiered on September 15 and has already garnered a lot of attention from viewers. It has an impressive IMDB rating of 7.3, which speaks volumes about the quality of the show. The storyline is gripping, and the characters are well-developed, making it an engaging watch for audiences of all ages. With its intense action sequences and compelling narrative, Kaala promises to be a thrilling ride for fans of the genre.
6. Journey of Love 18+
Akhil, a dropout from a technical school, falls in love with Athira, the daughter of a political leader. Athira's family doesn't approve of their relationship, but they run away and get married with the help of Rajesh. The movie is a romantic drama in Malayalam language and can be watched on SonyLIV. The cast includes Naslen K.Gafoor, Mathew Thomas, Meenakshi, Nikhila Vimal, Binu Pappu, and Saaf Bros. It was released on September 15.