Parineeti-Raghav's Wedding:Madhu Chopra reveals why Priyanka Chopra could not attend
Madhu Chopra, the mother of both Priyanka and Parineeti, responded to inquiries from the media regarding Priyanka's non-attendance. She cited work commitments as the primary reason for Priyanka's inability to attend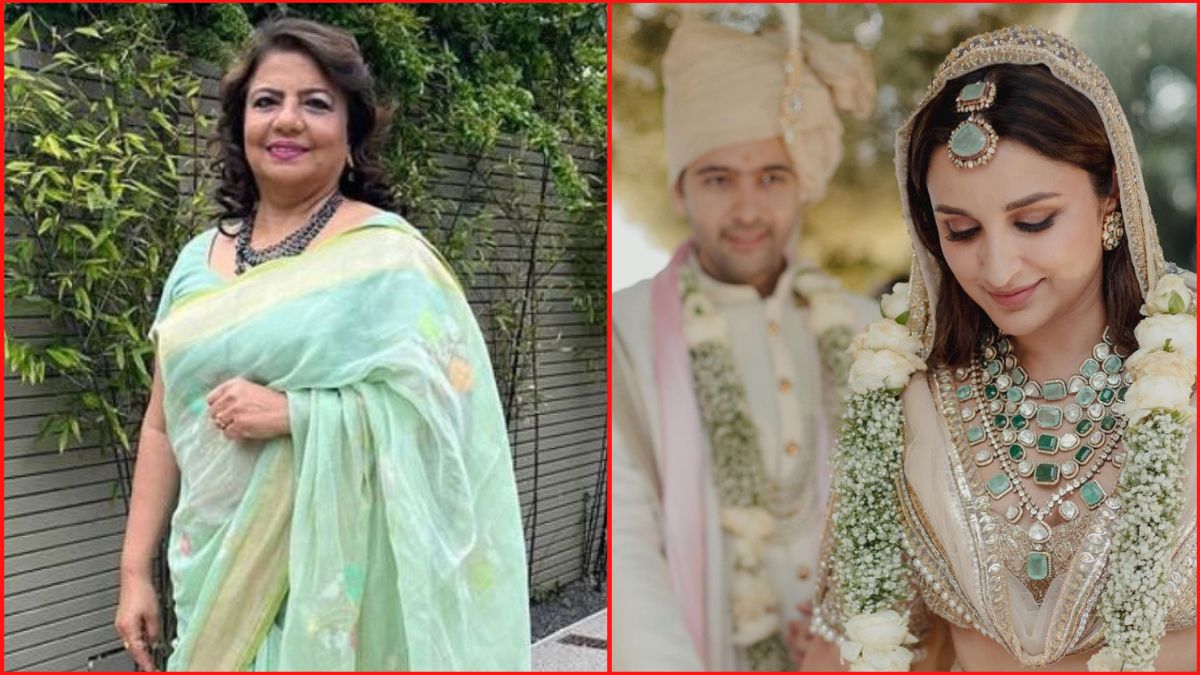 New Delhi: In an intimate and private ceremony, Bollywood star Parineeti Chopra and politician Raghav Chadha recently embarked on their journey of marital bliss, surrounded by a close-knit circle of friends and family.
However, the noticeable absence of Priyanka Chopra, Parineeti's sister, raised eyebrows, given their well-documented close bond. While Priyanka had previously made it to Parineeti's engagement ceremony in India, her absence at the wedding did not go unnoticed.
Madhu Chopra, the mother of both Priyanka and Parineeti, responded to inquiries from the media regarding Priyanka's non-attendance. She cited work commitments as the primary reason for Priyanka's inability to attend. Madhu Chopra further revealed that there were no formal gift exchanges during the wedding, opting instead to compliment Parineeti's radiant beauty on her special day. Providing a straightforward explanation, Madhu Chopra said, "Wo kaam kar rahi hai" (She is working).
View this post on Instagram
Parineeti Chopra and Raghav Chadha's Wedding
On September 24, Parineeti Chopra and Raghav Chadha exchanged vows in a heartfelt ceremony hosted at the Leela Palace in the picturesque city of Udaipur. The wedding was an intimate affair, attended exclusively by the couple's closest friends and immediate family members. Even renowned filmmaker Karan Johar had to forgo the event due to an unforeseen family emergency.
View this post on Instagram
The wedding, celebrated in the presence of cherished loved ones, marked a joyous and memorable occasion in the lives of Parineeti Chopra and Raghav Chadha. The newlyweds have since shared their wedding photographs on Instagram with a joint statement that reads, "From the very first chat at the breakfast table, our hearts knew. Been waiting for this day for a long time… So blessed to finally be Mr. and Mrs.! Couldn't have lived without each other… Our forever begins now…"