Pawan Singh New Devi Geet Video: Bhojpuri song 'Sato Bahiniya Aili' released on Shardiya Navratri
Shardiya Navratri 2022: WATCH Pawan Singh's 'Sato Bahiniya Aili' song dedicated to Maa Durga.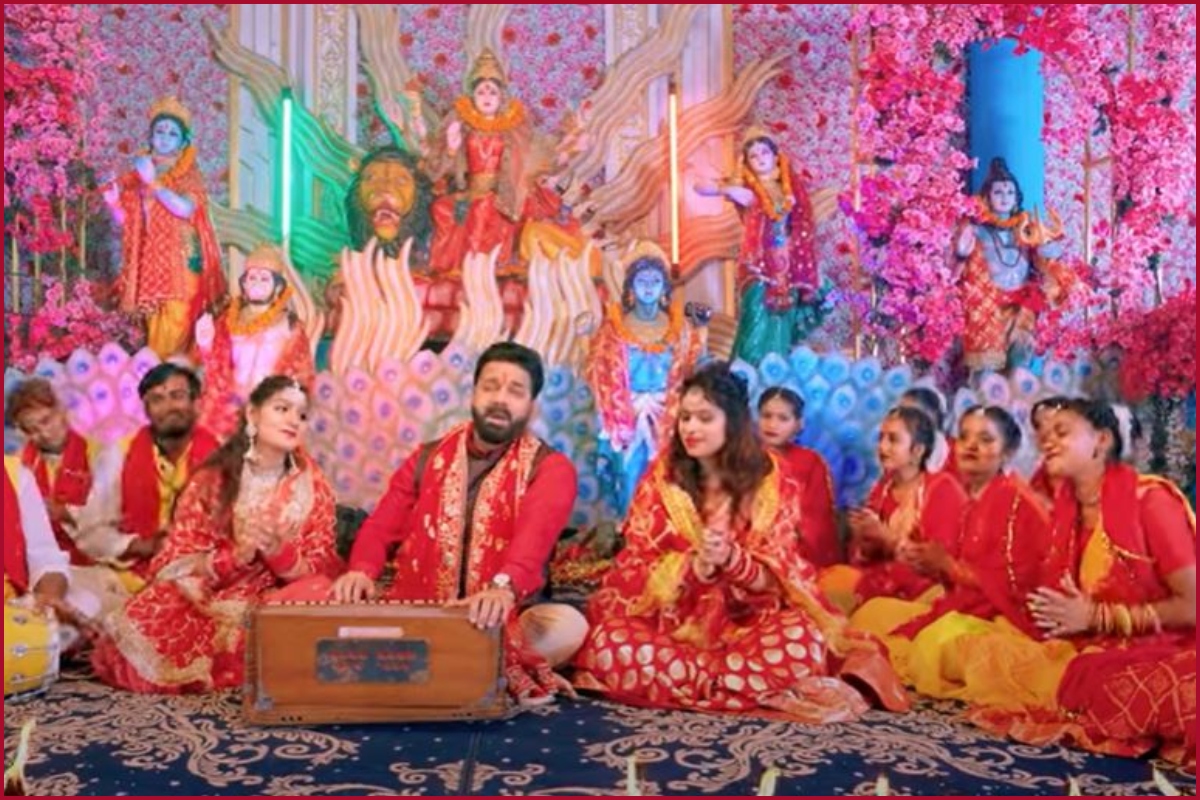 New Delhi: As Shardiya Navratri festival dedicated to Maa Durga commenced today, Bhojpuri actor-singer Pawan Singh new devi geet titled 'Sato Bahiniya Aili' has been released.
The song was released on Sunday, September 26 on YouTube channel Wave Music.
So far the video music has been viewed 18,46,462 times and received 2 lakh views.  The lyrics of the song titled 'Sato Bahiniya Aili ' has been written by Arun Bihari.
In the video, the viewers can see a huge huge idol of Mata Durga installed in the grand pandal and Pawan Singh is worshiping her. He can be seen, playing harmonium, singing Devi Pachara song with the devotees of Mata and glorifying her form. are doing.
Currently, the song is trending on social media and his fans are loving it.
Every year, Pawan Singh releases song on the occasion of Navratri dedicated to Maa Durga.
Shardiya Navratri, is a 9-day-long festival dedicated to Goddess Durga and her nine avatars are worshipped on these nine days.
Today is the first day of the festivity being marked with Kalash or Ghatsthapna.
WATCH VIDEO HERE
Last year, Pawan Singh's song ' अंगना लिपाईब ऐ मईया' was a hit.
There are many songs where the Bhojpuri star has sung in praise of Maa Durga.