Phones to be seal packed: Viral Video shows Kiara-Sidharth are ensuring no phone policy at Wedding
The first look from the Baraat preparation has surfaced online in a video shared by Paparazzi. The security guard can be heard asking the shutterbugs to move aside by saying "Begaani Shadi Me Abdulla Deewana kyu ho rhe ho?"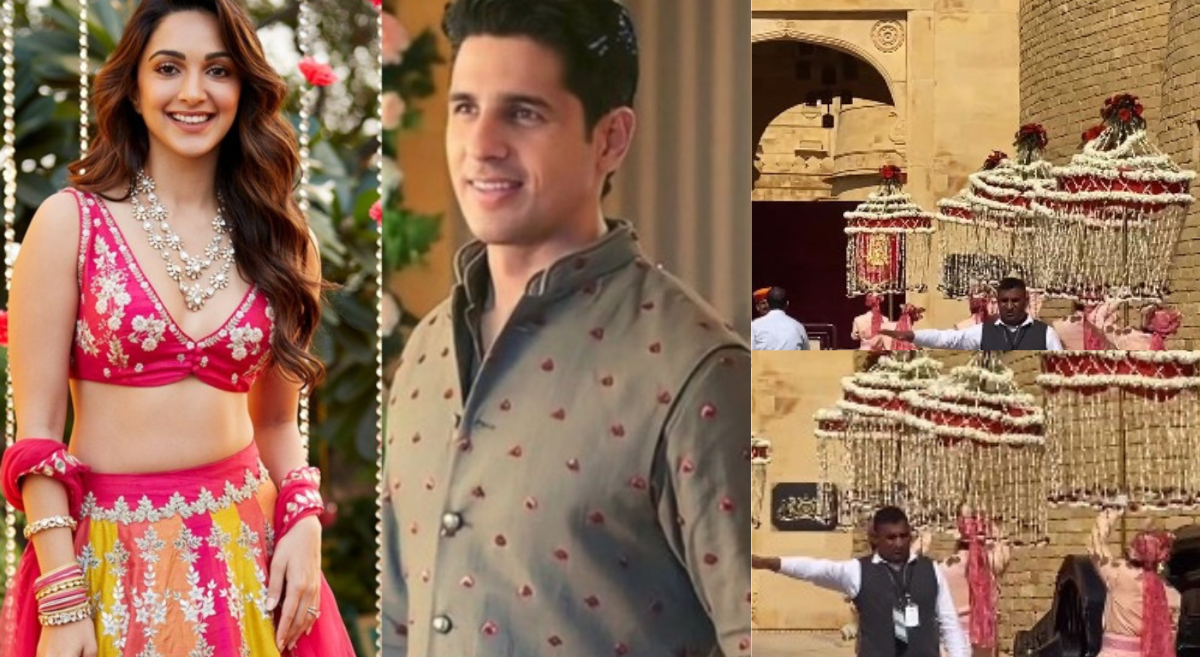 New Delhi: Bollywood's lovely couple Sidharth Malhotra and Kiara Advani's wedding ceremony is presently taking place at Jaisalmer's Suryagarh Palace. Kiara and Siddharth will soon take Pheras and would be officially announced as husband and wife.
The first look from the Baraat preparation has surfaced online in a video shared by Paparazzi. The security guard can be heard asking the shutterbugs to move aside by saying "Begaani Shadi Me Abdulla Deewana type ho rhe ho."
View this post on Instagram
This little glimpse has left fans even more excited about the pictures and videos from the wedding venue.
However, as you must have been aware, Siddharth and Kiara have implemented a strict no-phones policy for their Big day in order to maintain privacy for the private wedding affair.
Are you wondering how will the couple ensure that no one out of hundreds of guests, staff, and paparazzo use their phones? Well, a shutterbug has shared insights on Sid and Kiara's technique to refrain the attendees from leaking footage of the wedding ceremony.
A now-viral video shows how guests are supposed to keep their phones tightly packed in a sealed cover.
View this post on Instagram
Siddharth and Kiara have taken the inspiration of using seal packs to implement the no phones policy from Vicky Kaushal and Katrina Kaif. In addition, Priyanka Chopra and Nick Jonas also prohibited guests from using their phones in a similar manner during their wedding ceremony.
On the other hand, Virat Kohli and Anushka Sharma went a step ahead to ensure the privacy of their big day by making guests sign an NDA (No disclosure agreement).
So, in conclusion, fans will have to wait a little more for the Shehshah couple's wedding pictures.