Prabhu Deva turns 50! Check out his most recent and upcoming movies here
When he first entered the music industry in 1986, Prabhu Deva rose to prominence in 1989 as the dancer for Kamal Haasan's Vetri Vizha.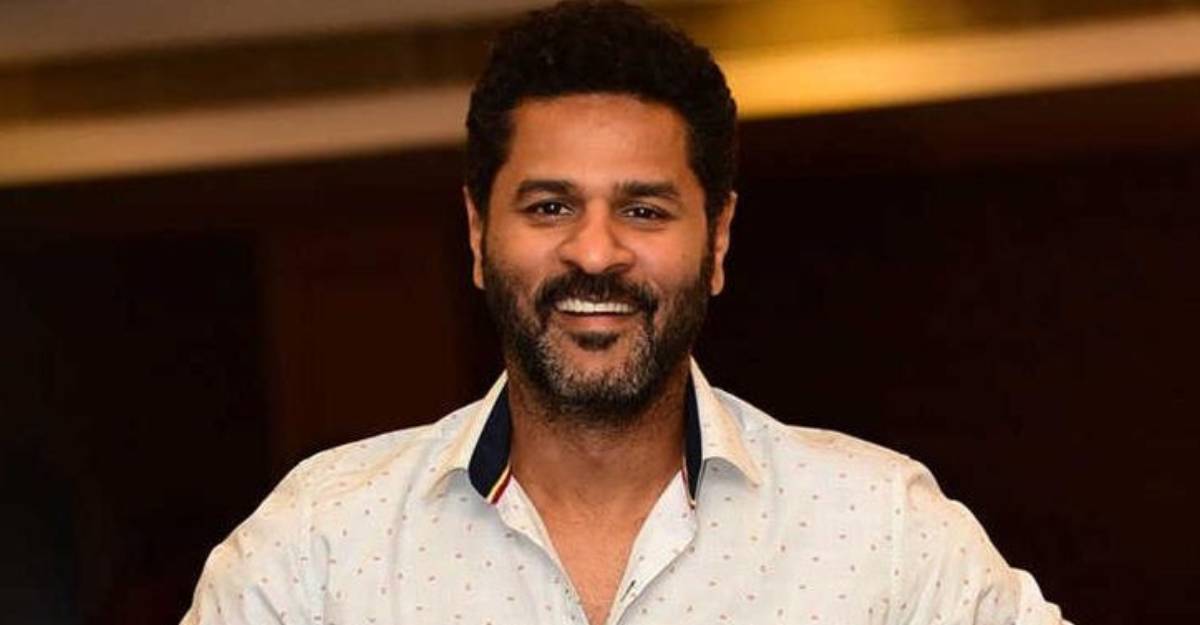 New Delhi: Prabhu Deva, known as the Indian Michael Jackson, is a guy of many skills. He is wonderful on stage, fascinating in the director's chair, and entertaining in front of the camera. Prabhu Deva has carved a name for himself in the industry with his multi-talent, which includes dance, choreography, direction, and acting.
When he first entered the music industry in 1986, Prabhu Deva rose to prominence in 1989 as the dancer for Kamal Haasan's Vetri Vizha.
He even got National Film Awards for Best Choreography and the Padma Shri for his efforts to dance. Prabhu Deva's career in acting started with numerous cameo appearances in various films until 1994 when he appeared in the Tamil film Indhu. Thus, in honor of Prabhu Deva's 50th birthday, here are some of his most recent and upcoming films:
Recent Movies:
Bagheera
Prabhu Deva genuinely astonished his fans earlier this month when he played a diverse character in the drama thriller Bagheera. Bagheera, directed by Adhik Ravichandran and Ravi Kndasamy, starred Amyra Dastur, Gopinath Ravi, and Sonia Agarwal, among others. While Bagheera did not perform well at the box office, it did demonstrate Prabhu Deva's flexibility.
Radhe
Radhe was released in 2021 and starred Salman Khan, Disha Patani, and Randeep Hooda. Prabhu Deva took over the director's chair once more for this action-thriller. After Wanted and Dabangg 3, Radhe became Prabhu Deva's third collaboration with Salman. Salman came back as Radhe from the 2009 film Wanted in the film. Despite the presence of major Bollywood stars, Radhe was a box-office flop.
Upcoming Movies:
Flashback
Don Sandy's directorial debut is approaching. Earlier this month, Dhanush released the intriguing teaser for the Tamil film, which centres around an older woman's infatuation. When asked about the movie, the filmmaker previously revealed that Flashback deals with lust, but also emphasised that it will not be vulgar to watch. The filmmaker even stated that the film will take the viewers on a trip down memory lane. Aside from Prabhu Deva, the film will also have important roles for Regina Cassandra and Anasuya Bhardwaj.
Wolf
Prabhu Deva is going to impress his fans with his performance in his forthcoming sci-fi horror film Wolf, which takes him into an entirely new genre. The actioner flick, directed by Vinu Venkatesh, saw him share screen time with Raai Laxmi and Anju Kurian, among others.
Rekla
Rekla, which is currently in production, first appeared on the floor in March of the previous year. Rekla, directed by U. Anbarsan and starring the actor-choreographer in the eponymous role, will be set in both a village and a city. Rekla, a crime thriller, will take part in the legendary bull cart race, also known as the Rekla race. The project's specifics are being kept under wraps for the time being.