R Madhavan touches Rajinikanth's feet to seek blessings: Watch
He accurately depicted Padma Bhushan recipient Nambi Narayanan's struggles and sacrifices.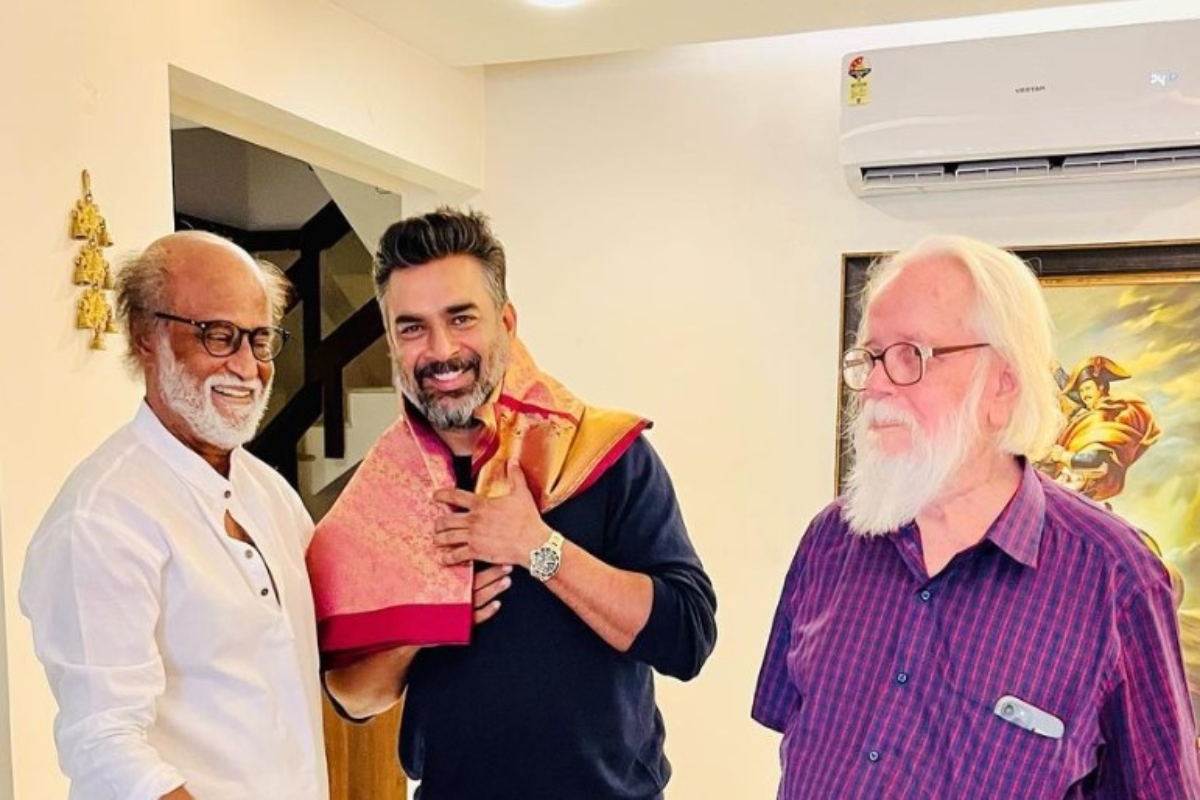 New Delhi: R Madhavan is enjoying the achievement of his most recent film, Rocketry: The Nambi Effect, which was a biopic of Nambi Narayan in which he not only had a major part but also made his directorial debut.
In recognition of the film's success, the Thaliavar honoured both him and the real hero, Nambi Narayanan. On Instagram, Madhavan shared images and videos of himself stroking the iconic actor's feet and presenting them both with a traditional stole as a sign of love and respect.
View this post on Instagram

The Vikram Vedha actor penned the following caption: "It's an unforgettable moment when you receive the blessings of a one-man business and the Legend himself while in the company of another Legend." I appreciate your nice remarks and support for Rajnikanth, sir. This drive has given us a complete revitalization. We love you, as does the whole world. " Like the rest of the world, we adore you.
He did it in Tamil. "Especially for young people, the movie Rocketry is a must-see. Madhavan has demonstrated in his feature film debut that he is a director on par with the best. He accurately depicted Padma Bhushan recipient Nambi Narayanan's struggles and sacrifices. I'm grateful to him for making such a film. "
@ActorMadhavan #Rocketry pic.twitter.com/bmQpoY7fsR

— Rajinikanth (@rajinikanth) July 4, 2022

The movie is currently available to stream on Voot Select. Madhavan is now anticipating the movie's OTT release. He said to PTI, "I thought the world needed to hear this particular story." The benefit of OTT has made it possible for consumers to watch content easily and conveniently and to see movies in case they missed the window for theatrical release. We will be able to interact with viewers across the nation thanks to Rocketry's Hindi Voot Select premiere, and I can't wait for additional support to come in. "