Rakhi Sawant arrested for circulating Sherlyn Chopra's videos: Timeline of their ugly feud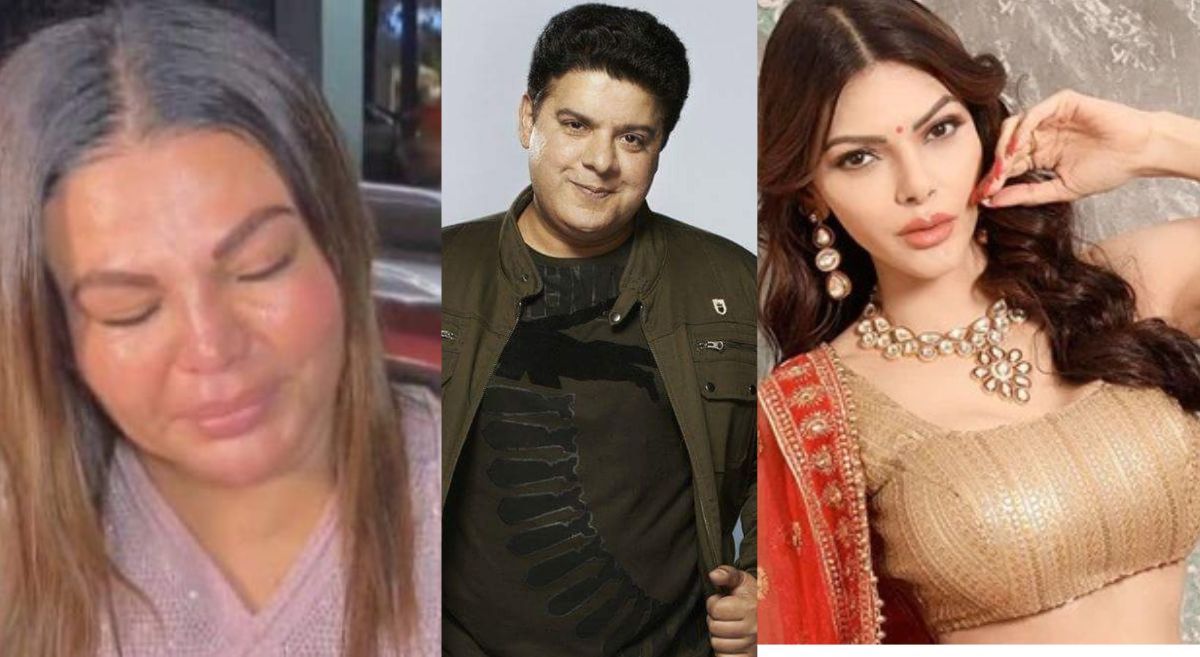 New Delhi: Rakhi Sawant's arch nemesis Sherlyn Chopra tipped the scale in her favor after the former was detained by Mumbai Police.
Sherlyn Chopra had filed an FIR against Rakhi Sawant under several sections. In her complaint, Sherlyn accused Rakhi of sexual harassment (354 A) and insulting the modesty of a woman (509), and provoking breach of the peace (504)
Rakhi Sawant filed for anticipatory bail but it was rejected on Wednesday, leading to her arrest on Thursday.
The news of her arrest was announced by none other than Sherlyn Chopra.
BREAKING NEWS!!!

AMBOLI POLICE HAS ARRESTED RAKHI SAWANT IN RESPECT WITH FIR 883/2022

YESTERDAY, RAKHI SAWANT'S ABA 1870/2022 WAS REJECTED BY MUMBAI SESSIONS COURT

— Sherlyn Chopra (शर्लिन चोपड़ा)🇮🇳 (@SherlynChopra) January 19, 2023
Timeline: Rakhi Sawant, Sherlyn Chopra, and Sajid Khan
Yes! The reason behind Sherlyn and Rakhi's bitter feud is the disgraced director Sajid Khan.
In connection to the complaint that I had filed on Oct 19, I'll be visiting Juhu PS today to record my statement against #metoo accused Sajid Khan.
I pray that habitual molester,Sajid Khan be summoned at the earliest for interrogation & FIR be lodged against him#ArrestSajidKhan

— Sherlyn Chopra (शर्लिन चोपड़ा)🇮🇳 (@SherlynChopra) October 29, 2022
Last year, Sherlyn Chopra became the 11th actress to accuse Sajid Khan of sexual harassment in wake of #metoo. Things took a bad turn when Rakhi Sawant tried to defend Sajid Khan by saying "look at these girls' backgrounds who are pointing fingers at Sajid Khan." She said she will defend Sajid Khan even if the world is against him.
View this post on Instagram
Sawant also accused Sherlyn of blackmailing several men by filming their intimate videos secretly.
View this post on Instagram
Sherlyn Chopra in her statement against Sajid Khan said that he made her touch his genitals and asked her inappropriate questions. Later, Sherlyn also said that Juhu Police is not letting her file a complaint against Sajid Khan because Salman Khan has got his back.
Then followed an ugly back-and-forth spat between Rakhi and Sherlyn.
Sherlyn called Rakhi Sawant "Dimag se Paidal." She said Rakhi changes her husband every second month. She said but we don't judge it because it's her personal life.
View this post on Instagram
Chopra also claimed that Rakhi Sawant is bald.
View this post on Instagram
In response to Sherlyn's complaint where she accused Rakhi of distributing her private pictures and videos, the latter filed a Defamation suit again Sherlyn.
Rakhi Sawant stated that Sherlyn's remarks lead to her boyfriend distrusting her and thus caused disruption in her personal life.