RDX: Robert Dony Xavier on OTT; Know date, platform, plot, cast & review (Trailer)
Fans have raved about the picture since its August 25, 2023, theatrical premiere, and they can't wait for it to hit streaming services.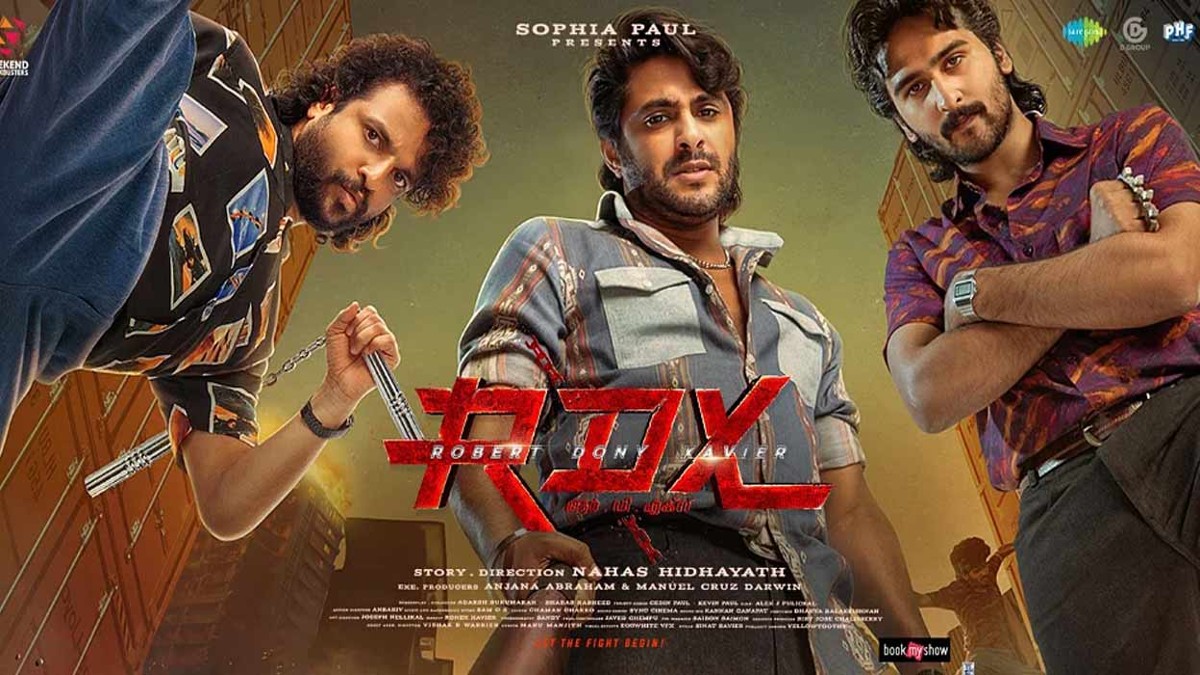 New Delhi: The OTT premiere of RDX: Robert Dony Xavier, an action drama directed by Nahas Hidayath, is expected to take place in September 2023. This Malayalam blockbuster has been a huge success, earning over Rs 19.35 Crore in India as of August 31st, 2023.
The streaming rights to an upcoming Malayalam action film have reportedly been purchased by Netflix. Asianet has the satellite rights to the picture, which is doing well at the Kerala box office and is widely expected to be a hit with audiences elsewhere.
#RDX Censored With U/A !!

August 25 Release ..!!#ShaneNigam #Pepe #AntonyVarghese #NeerajMadhav #BabuAntony pic.twitter.com/Ttvgk4c1uN

— Censor Media (@CensorMedia) August 22, 2023
Fans have raved about the picture since its August 25, 2023, theatrical premiere, and they can't wait for it to hit streaming services.
Storyline
The lives of Robert, Dony, and Xavier, three mysterious people, take an unexpected turn when their identities are revealed.
RDX provide the narration for this action-packed, multi-starrer film that is set in the 1980s. The trio has a propensity for getting into altercations, and it's interesting to see how their history comes back to haunt them years later whenever one of them gets in trouble.
#RDX is the most satisfying Malayalam Onam release in ages, with almost every ingredient that constituted most of the big Onam releases from the late 90s. Its cliches seemed deliberate and necessary for that "time-travel" experience — briefly revisiting once-prevalent 90s tropes. pic.twitter.com/c9ueYa82or

— Sajin Shrijith (@SajinShrijith) August 26, 2023
Starring: Antony Varghese, Shane Nigam, Neeraj Madhav, and more
Director: Nahas Hidayath
Writers: Nahas Hidayath, Shabas Rasheed, Adarsh Sukumaran
Review
One such film, RDX, gained attention just because of its name before it was ever released. The film RDX is meant to be entertaining in the action genre. The viewer is kept interested in the film in part because of the action choreography and the skill with which it is carried out.
Action choreography of #Anbarivu 👌👌🔥#RDX pic.twitter.com/i6IUzMgLlE

— Shravan CM (@Shravancm) August 27, 2023
#RDX Malayalam movie ! Just WOW! Best martial arts/action film in India ! Go watch it in big screen and support this film ! 👍🏼👍🏼👍🏼 congrats RDX team !

— Udhay (@Udhaystalin) August 29, 2023
The narrative of RDX has elements typical of popular entertainment, including as revenge, romance, and music. Fights take place against the backdrop of the church festival of Perunnal.
Recent addiction #RDX song@Mahima_Nambiar pic.twitter.com/VkZ7GmBc4S

— Chay™ (@KingDaSultan) August 30, 2023
The film has between six and eight action scenes since the storyline depends on battles. Both the battle at the Carnival and the one at the end are excellent. Each performer did a wonderful job portraying their character.
Trailer: