Rib-tickling movies on OTT: Watch 'Welcome to Bhul Bhulaiya to..' on Amazon Prime, Netflix & more
Here are 5 most popular comedy movies on OTT that you can watch at home and keep yourself chirpy & smiling.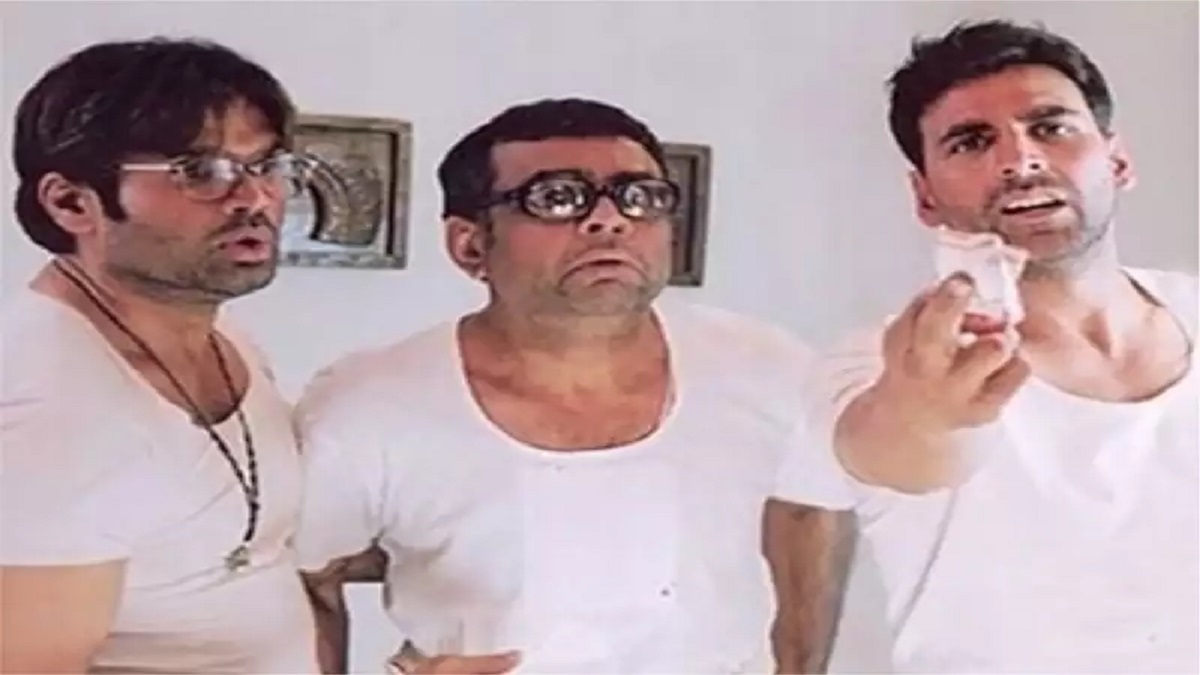 New Delhi: With Bollywood churning out movies and the mushrooming of web series on OTT platforms, the times couldn't have been better for movie buffs & fans. Plethora of options lie before movie watchers to choose from. However, comedy remains the quintessential medium which always uplifts the mood and remains an evergreen genre.
Here are 5 most popular comedy movies on OTT that you can watch at home and keep yourself chirpy & smiling.
1) Hera Pheri – Prime Video
Here Pheri is one the cult comedy movies that saw its 3 sequels coming out one after another. Starring Akshay Kumar, Suniel Shetty & Paresh Rawal and set in a simple backdrop, the movie was loved & adored by all. If Paresh Rawal's comic timing was the USP, Akshay & Suniel also brought magic to the movie with their oft fight over trivial things. The movie went on to become cult classic & even today, makes people laugh. It is available on Prime Video OTT.
2) Munna Bhai M.B.B.S – Prime Video
Starring Sanjay Dutt & his secretary 'Circuit' played by Arshad Warsi, the movie is one of the best comedy movies to watch out for. The movie's storyline is simple but the message that it sends to viewers was difficult for everyone to ignore. People watched Sanjay Dutt in a rare comic role and also loved Boman Irani's weird character. The movie remains a laughter riot even today. You can watch it on Prime Video.
3) Bhool Bhulaiyaa – Netflix
This is another Akshay Kumar starrer that became a blockbuster hit. The movie with a tinge of comedy & suspense was liked & showered love by the audience. Akshay Kumar dealing with paranormal activities with comedy while Shiney Ahuja in serious role received praise and so did Vidya Balan's frightening character. The movie was lauded for its enthralling storyline & also witty punchlines. It is available on Netflix and also its sequel is in the making.
4) Golmaal: Fun Unlimited – Zee5
This is another laugh riot movie starring Ajay Devgan in the lead role. Accompanying him in the comic drama are Tushar Kapoor, Arshad Warsi, and Sharman Joshi. The movie revolves around their plot to loot an elderly couple who are blind & handicapped. You can watch it on Zee 5.
5) Welcome – Netflix
This is another Bollywood comedy movie, available on Netflix. This also had Akshay Kumar & Paresh Rawal as the lead starcast. Nana Patekar's raw humour struck chords with audience while Anil Kapoor also drew fans attention. Both played gangsters in the movie with common love interest in Mallika Sherawat.