Sidharth Malhotra-Kiara Advani's Wedding: Check all about Luxurious Venue at Suryagarh Palace in Jaisalmer!
Set in the midst of the Thar Desert, Suryagarh Palace makes for the perfect royal venue for a dreamy palace wedding!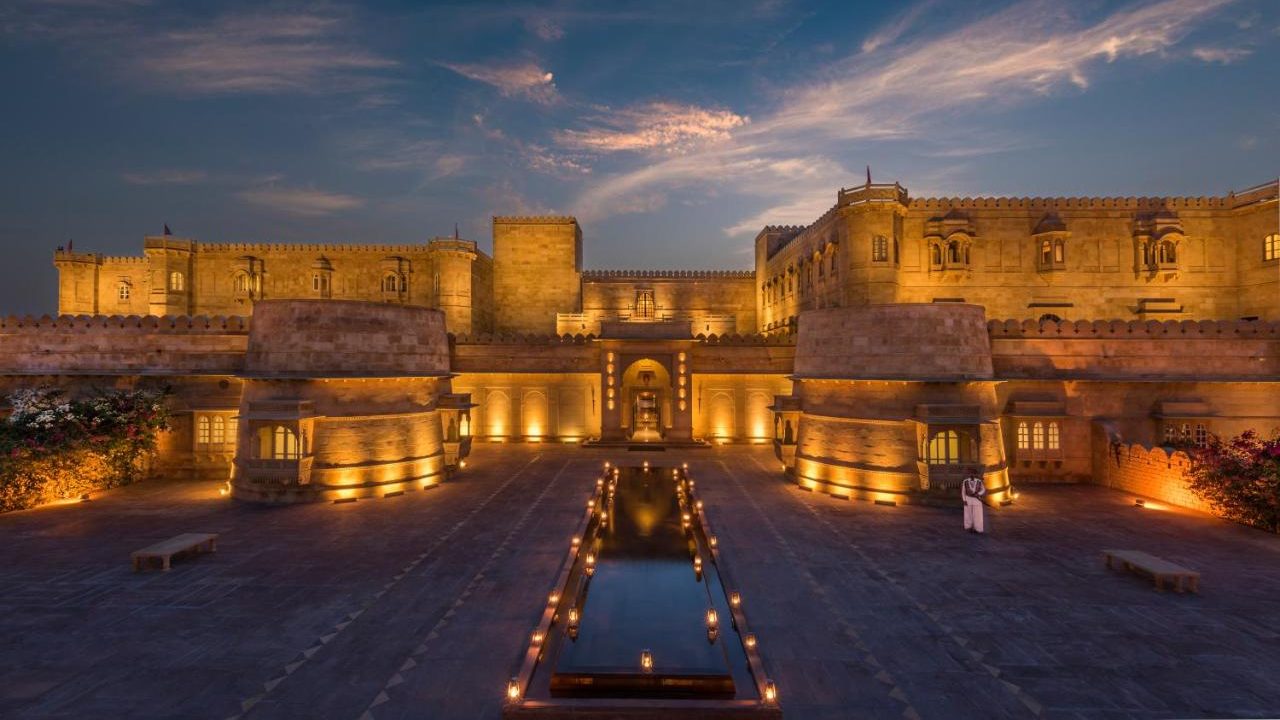 New Delhi: The most talked about wedding of the season is said to be hosted by the Suryagarh Palace in Jaisalmer. Nothing says a royal wedding like a palace wedding with two gorgeous stars uniting in love. A heritage hotel in the midst of the picturesque views of the Thar Desert, Jaisalmer's Suryagarh Palace confirmed the news by responding to a paparazzi post about the wedding. Sidharth Malhotra and Kiara Advani are all set to officially take this beautiful step in their relationship on the 7th of February and the venue is now lined with A-list celebrities attending the ceremony to celebrate their union.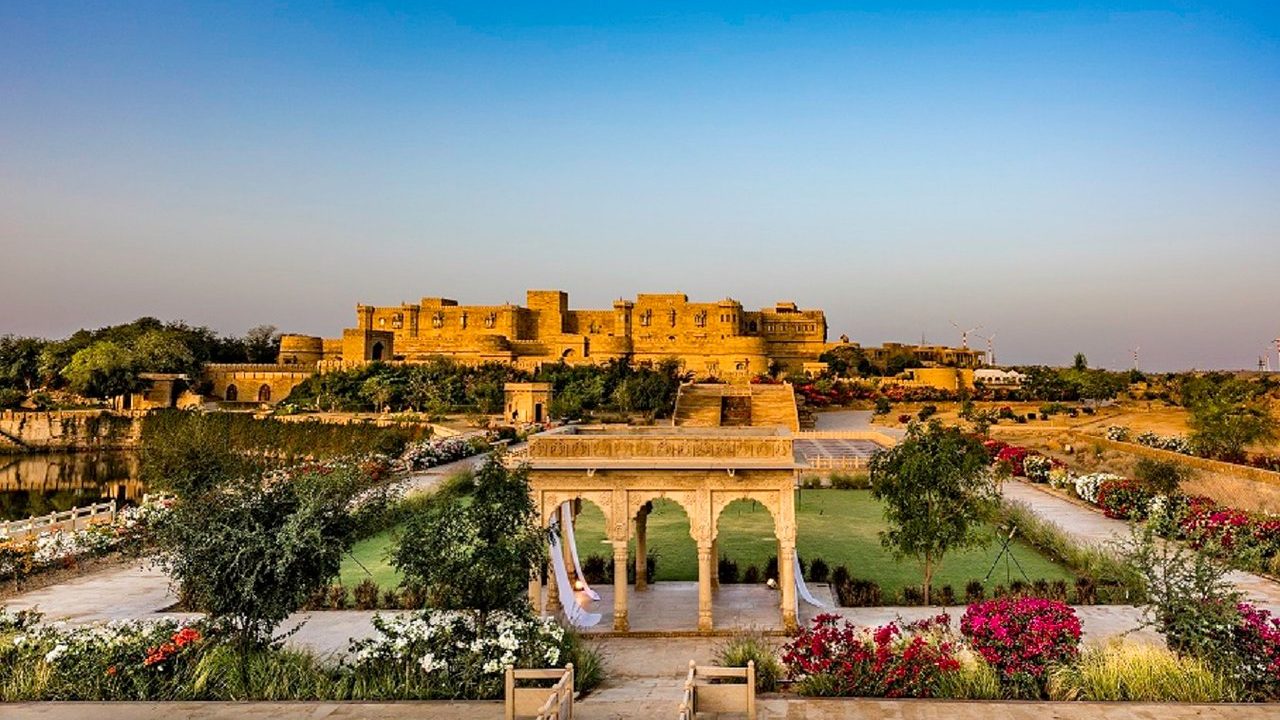 The palace owing to its unique locale features pools, a lake garden, an archery range, exotic royal chambers and a variety of delectable cuisines. The hotel website details that the hotel is unavailable for bookings from the 4th to the 11th of February making it available for the wedding guests to stay longer and explore the city. The extravagant Suryagarh palace has even its cheapest rooms rated ranging from Rs. 23,000 to Rs. 36,000 per night which are the Fort Rooms. While the Jaisalmer Haveli costs the most with an average price being Rs. 76,000 per night giving a room of 1350 square feet in size.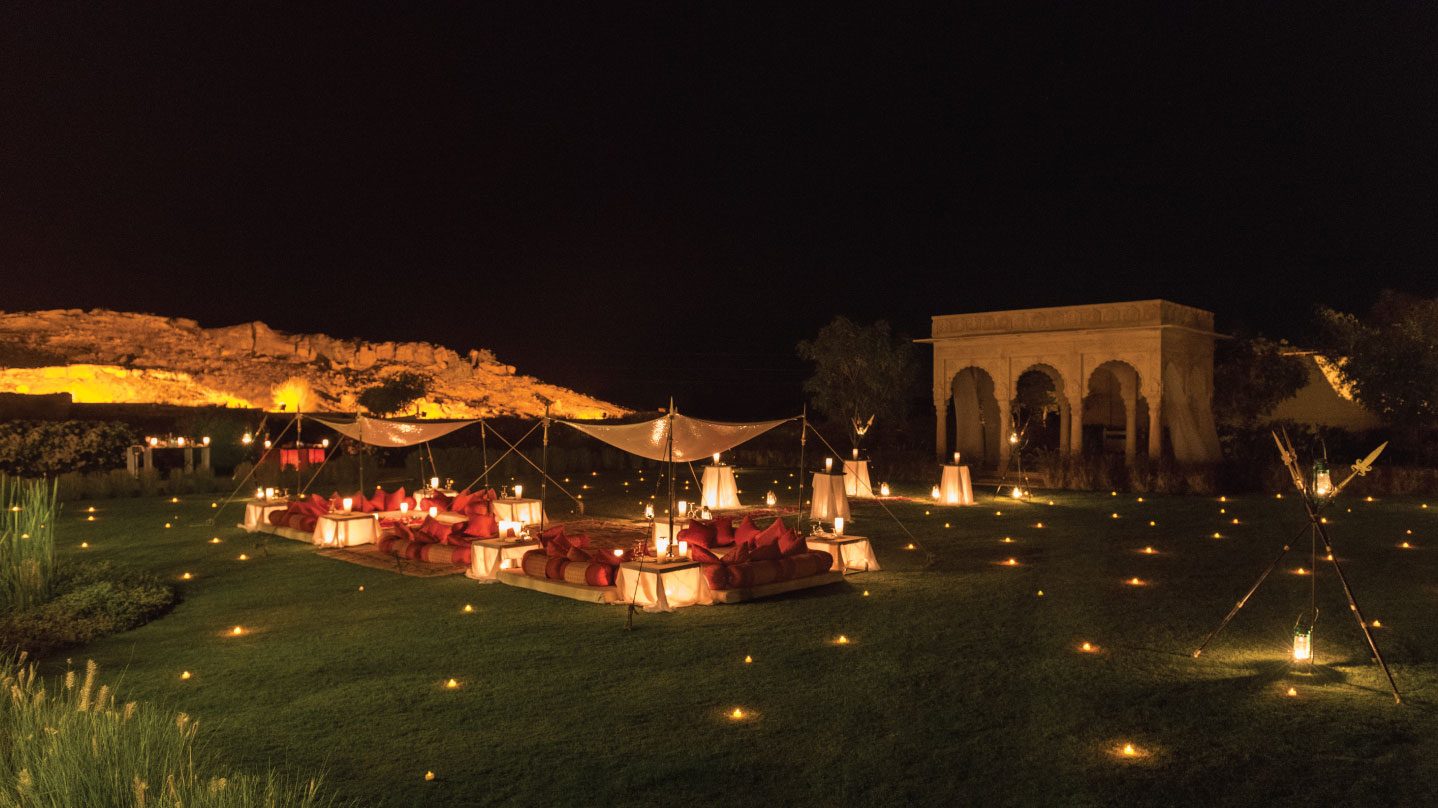 There is a butler service along with a private infinity pool offered at the Haveli. Hand-chiselled and carved in sandstone represents the local desert culture but despite its 17th-century vibe, the hotel has all the high-end amenities for its guests to enjoy. That includes two gardens within the hotel grounds, the open-air Celebration Gardens and the Lake Gardens. Both offer their guests exquisite cuisines and the perfect setting for a good time!