#SidharthShuklaLivesOn trends on Twitter: Netzines share post, says 'We miss you'
Sidharth Shukla Death Anniversary: Late actor is being remembered by his fans.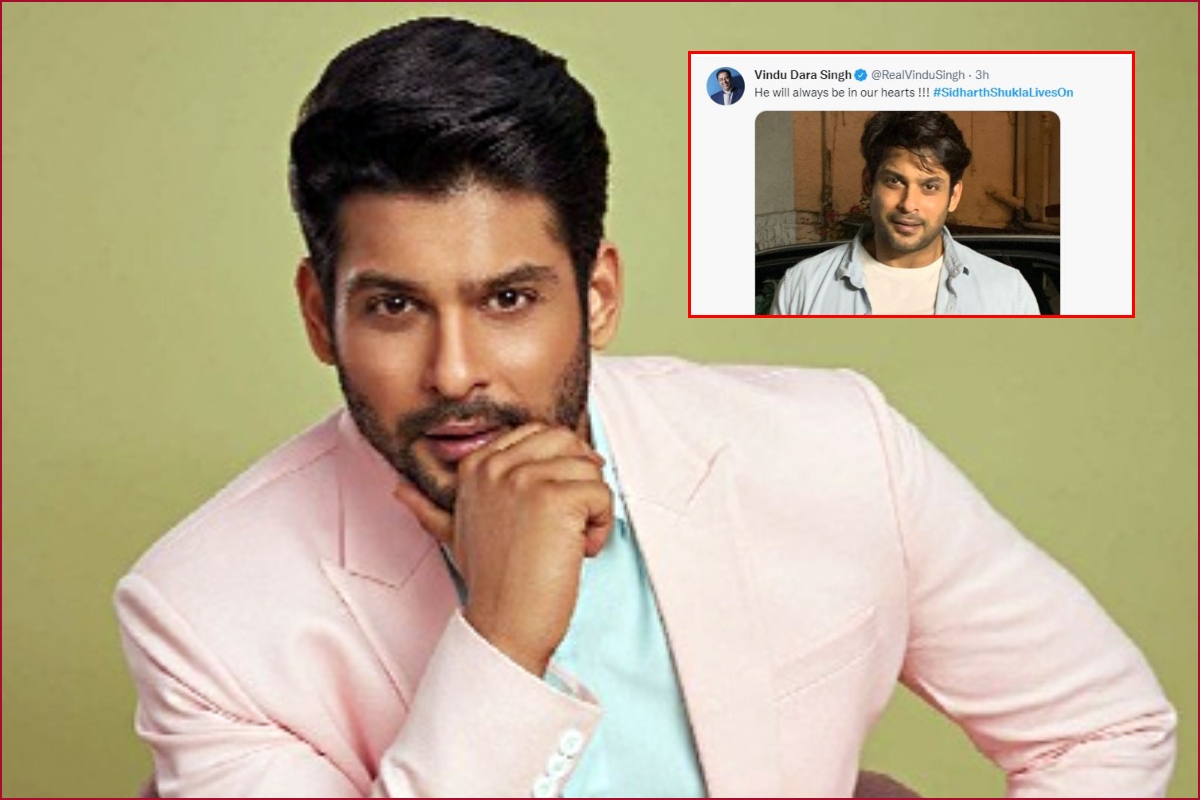 New Delhi: On the first death anniversary of Sidharth Shukla, hash tag #SidharthShuklaLivesOn is trending on social media. Sidharth SHukla was only 40 when he breathed his last on September 2, 2021.
Sidharth died after suffering cardiac arrest.
He had made his acting debut on silver screen in 2008 with Babul Ka Aangann Chootey Na. He was also seen in Jaane Pehchaane Se Ye Ajnabbi and Love You Zindagi.
He later appeared in one of the most popular show Balika Vadhu where he played the role of District Collector Shivraj Shekhar.
In 2015, he participated in Khatron Ke Khiladi 7 and won the show. He was also seen on Bigg Boss 13 and emerged as the winner of the show.
Sidharth Shukla
He will always be in our hearts !!! #SidharthShuklaLivesOn pic.twitter.com/qi6zRn5riB

— Vindu Dara Singh (@RealVinduSingh) September 2, 2022
We miss you #SidharthShukIa . #SidharthShuklaLivesOn pic.twitter.com/e6jh3TEVYU

— Tehseen Poonawalla Official 🇮🇳 (@tehseenp) September 2, 2022
We're not going to mourn You, we're going to celebrate You. Always ♥️@sidharth_shukla #SidharthShukla #SidharthShuklaLivesOn pic.twitter.com/qJwNpHM5gi

— SidNaaz FC (@OfficialSidNaaz) September 2, 2022
A life we love is a life that's been lived.#SidharthShuklaLivesOn pic.twitter.com/yZy4oeUf2N

— Shanaya 🤍 || Sidharth 💫🕊️ (@Shanayaaa_27) September 2, 2022
STAY STRONG RITA MAA #RitaMaa💖💝

heart breaks💔😭 into million pieces when i see these pics.@sidharth_shukla/@imrealasim@ishehnaaz_gill#SidharthShukIa/#AsimRiaz #SidharthShuklaLivesOn#SidHearts/#ShehnaazGill pic.twitter.com/qUQZUBYaiC

— Rocky bhai (@RealRockybhai9) September 2, 2022
Siddy Boy ki Voice gives goosebumps always..🥺 #SidharthShukla #SidharthShuklaLivesOn @sidharth_shukla 🥺😞🫂🤍 pic.twitter.com/ebLcSIbT9O

— 🌹Rose DheetSidNaazLover (@Rose_isFae) September 2, 2022
Gonna post mostly happy videos of him today … Coz he gave us reasons to be happy when we were sad in our life ❤️
The #SidharthShukla for us #SidharthShuklaLivesOn pic.twitter.com/6UdQzUnkQB

— 「 𝐑𝐀𝐇𝐔𝐋 」🖤🔥 (@ImmortaIDevil) September 1, 2022
A life that touches others – goes on FOREVER♾ @sidharth_shukla ❤️🤍

An Angel, he is there, up there in the sky, still shining bright.!🌙🌈

SIDHARTH SHUKLA – A Journey! Celebrating the legacy he left behind.!♥️⭐️#SidharthShuklaLivesOn #SidharthShukIa pic.twitter.com/rBQR5fdxiL

— Diksha Gupta (@motibaby26) September 2, 2022
Wapas Toh Aaja Yaar #SidharthShukla #SidharthShuklaLivesOn @sidharth_shukla Siddy Boy 🥺😞🫂🤍 2nd September Plz send him back pic.twitter.com/fgY6eYe1wQ

— 🌹Rose DheetSidNaazLover (@Rose_isFae) September 2, 2022
See You Again @sidharth_shukla #SidharthShuklaLivesOn ❤️❤️❤️ pic.twitter.com/rrE00x0cRU

— Piyush Sharma (@PiyushS03) September 2, 2022
12 December 1980 to Forever ♾ #SidharthShuklaLivesOn pic.twitter.com/w6bdQz9YtG

— sal (@navion1990) September 2, 2022