'Thiruchitrambalam' Release: Dhanush, Nithya Menen's rom-com gets positive reactions, netizens love their chemistry
Netizens seem to be happy with the film as they are pouring in positive reactions on social media. Fans of Dhanush and Nithya enjoyed their latest venture.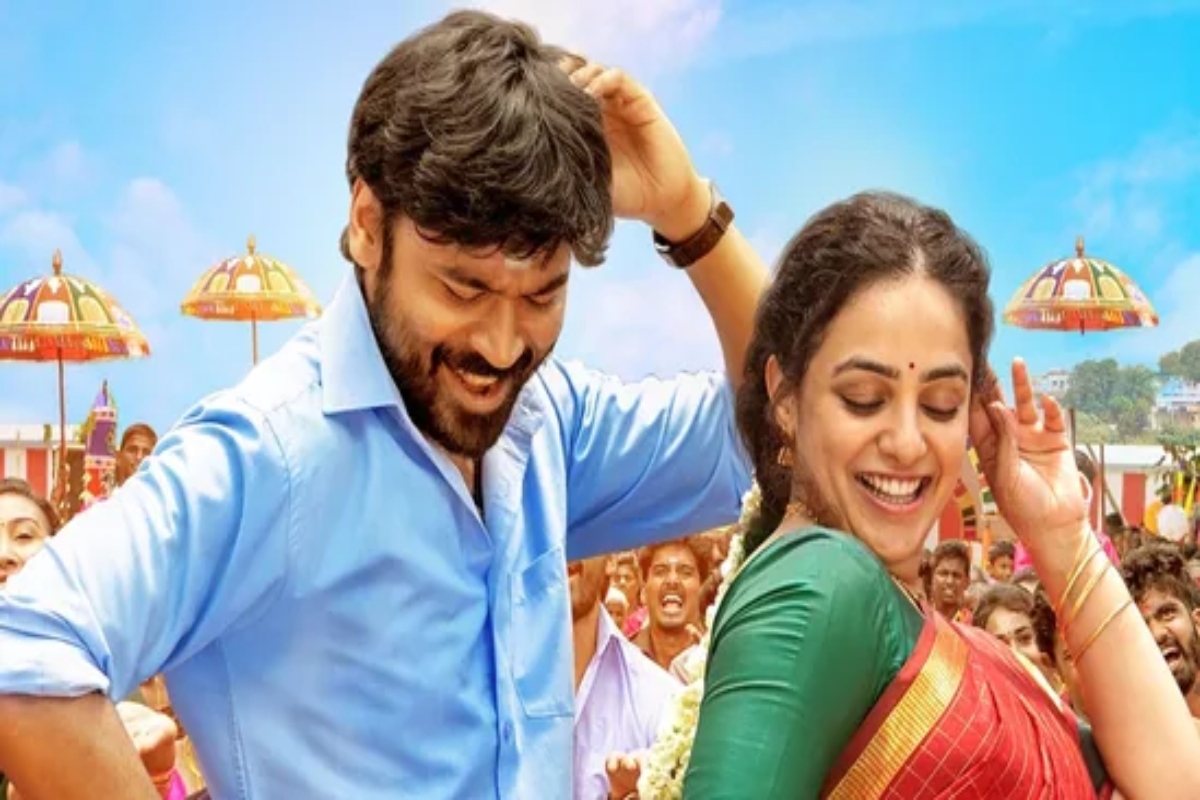 New Delhi: Dhanush and Nithya Menen's latest rom-com 'Thiruchitrambalam' was released in theatres on August 18. The chemistry between the duo is being appreciated by the audience as well as the film critics. The director-actor duo of Mithran Jawahar and Dhanush is known to deliver fine family dramas.
The story follows Thiruchitrambalam who lives a not-so-successful life with his father and his grandfather. He blames his father for the loss of his mother and sister and is not on good terms with his father. What follows is the love story between Thiruchitrambalam, played by Dhanush and Shobana, played by Nithya. The film also stars Bharathiraja, Raashi Khanna, Prakash Raj, Vikram Raja and Priya Bhavani Shankar.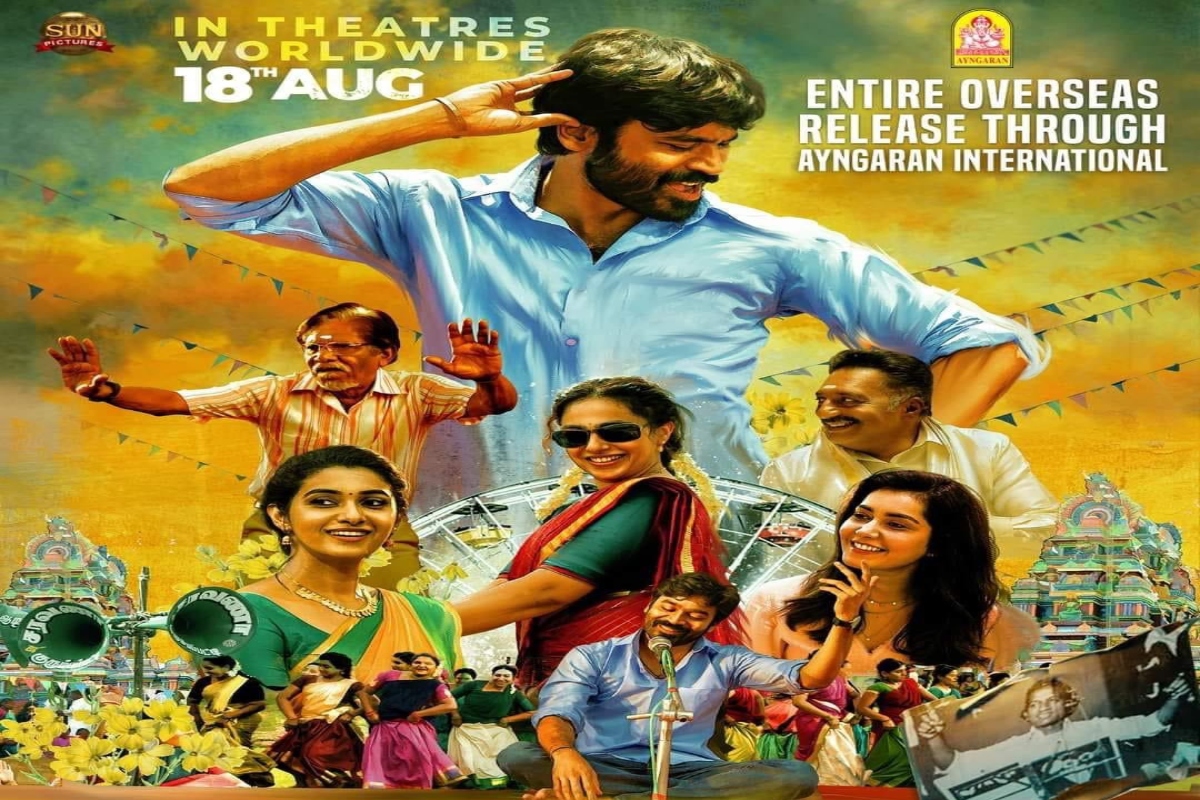 The camera work for the Tamil film is done by Om Prakash, who is known for his work in 'Kaashmora' and 'Maari', while the music is composed by 'Why This Kolaveri Di?' fame Anirudh Ravichander.
Netizens seem to be happy with the film as they are pouring in positive reactions on social media. Fans of Dhanush and Nithya enjoyed their latest venture. Take a look at what people think about the 'Thiruchitrambalam'.
Well being a fan of Dhanush I am really glad that I witnessed a lot of simple and elegant moments in this movie. Though it's an above average film with some really light hearted scenes which keep the movie flowing it's really worth a watch. #Thiruchitrabalam @dhanushkraja pic.twitter.com/JA3waX080C

— Pranav Bhargav (@pranavksvs) August 18, 2022
A Feel Good Film with Lots of Emotions & Play!

Dhanush & NithyaMenon rocks! pic.twitter.com/b0Ig9HygC2

— "ThiruMuruga" Aravindh Sundarraj (@onlyaravindh) August 18, 2022
#Thiru is a sensible family drama that has fabulous performances. The emotions and strong drama worked very well. Songs and BGM were fantastic. #Thiruchitrabalam pic.twitter.com/1Fjw8b3cAW

— Chinna Tiger (@IvaniNammavAnte) August 18, 2022
See the look outside the cinema hall for the first day first show of the film.
@dhanushkraja Mass Entry at Thiruchitrambalam FDFS 🤩 🔥#Dhanush #NithyaMenen #RaashiKhanna#PriyaBhavaniShankar #Bharathiraja #Thiruchitrabalam #Anirudh #TamilCinema @RaashiiKhanna_ pic.twitter.com/MShcCbTDEQ

— IndiaGlitz – Tamil (@igtamil) August 18, 2022
Day 1 TN BO – 9crs+(Aporx)🔥👍
Extra shows & screen added!!

– #Thiruchitrabalam Clean Winner !!❤️🤩#Vaathi @dhanushkraja

— Abimanyuu ❤️ (@Abimanyuu18) August 18, 2022
The movie was meant to be a rom-com, but it also made the audience emotional.
My view on #Thiruchitrabalam @dhanushkraja is back again with #VIP vibes and this one succeeds too!!!#DnA #ThiruchitrambalamReview@anirudhofficial #Bharathiraja @prakashraaj @MithranRJawahar @MenenNithya @RaashiiKhanna_ @priya_Bshankar pic.twitter.com/EN48RtrilM

— Jai's Cinema World (@JaiCinemaWorld) August 18, 2022
For many, Nithya Menen was the show stealer as she mesmerised the audience with her acting. She is totally nailing it this year with three fantastic films and a much-loved web series 'Modern Love Hyderabad'.
#Thiruchitrabalam @MenenNithya was a complete show stealer in the movie. Makes every middle class guy wish to have such a friend. @dhanushkraja as always slays in this kind of role. Good movie. 💯 #MeghamKarukatha was perfect ❤️

— Tanaseelan Murugasen (@Tanaseelan_M) August 18, 2022
The entry of the protagonist in a Tamil film is just a treat to watch.
❤️Thalaivar Entry 🥰with humming BGM ✨🥰 @dhanushkraja Anna 😘!! #Thiruchitrabalam pic.twitter.com/3EObOmiSeu

— Vijay Cherry18 (@Cherry18Vijay) August 18, 2022
Anirudh Ravichander, as usual, captured the audience with his background score and songs.
#Thiruchitrabalam
Thank you for presenting sarcastic version of simple life. #Anirudh after long years your background score is louder than the audience ….. your fingers are the magic for the flow to fly

— Rhythm @ Christina Trinity (@Christi34631851) August 18, 2022
And in the end, this sweet hug between Dhanush and Anirudh.
The Bond of DnA 😎 🔥#DnA #Dhanush #Anirudh #Thiruchitrabalam #ThiruchitrambalamFDFS @dhanushkraja @anirudhofficial pic.twitter.com/a9anw8izKH

— IndiaGlitz – Tamil (@igtamil) August 18, 2022