Top 10 OTT movies of 2022, that didn't create buzz but are a MUST WATCH
Being an interesting piece of art, these contents deserves immediate viewers' attention and a decent watch before the year ends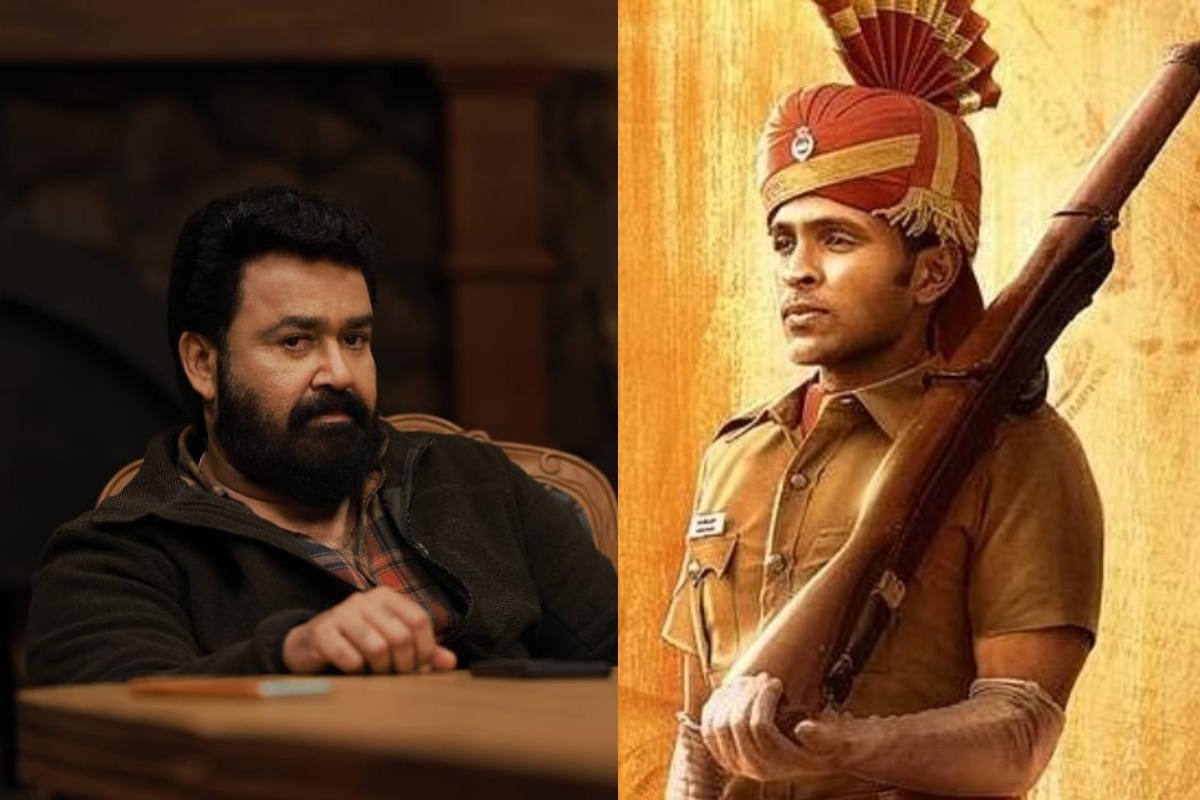 New Delhi: The ongoing year of 2022 has been blessed in terms of movie releases across various generes, especially due to its pace of recovery after two years of partial halt post the arrival of deadly coronavirus pandemic. Apart from big budget, star studded Bollywood projects balancing between 'hit' and 'flop', the South movies registered a whopping success at the box office this year.
Flicks such as KGF-2, Vikram, RRR, Karthikeya 2, and Kantara were well received not just by the regional audience but also by the viewers in the Hindi belt. And as per the custom, be it a Bollywood title or a South film, all made their debut on various OTT platforms.
While some of these movies made much hype in the media, some titles went by without creating much buzz, though being interesting piece of art, these contents deserves immediate viewers' attention and a decent watch before the year ends.
10 must-watch movies of 2022:
1. Jana Gana Mana
The story of the social drama revolves around the brutal murder of a renowned and selfless professor at a college, which led to serious protests by the students and locals. The movie was initially released in theatres on April 28 and went on to become one of the most-watched OTT movies in the later months. Dijo Jose Antony directorial features Prithviraj Sukumaran, Mamta Mohandas, Sri Divya, and others in significant roles.
2. Runway 34
The title is inspired by true events from the 2015 Jet Doha flight bound for Kochi, which faced a severed landing issue due to bad weather conditions. The movie revolves around a skilled pilot who faces terrible weather but ensures the safety of passengers and his aircraft despite the opposite conditions. However, he is further met with a legal challenge where he is made to prove his skills and professionalism. The film casts Ajay Devgn, Amitabh Bachchan, Boman Irani, Rakul Preet Singh, Aakanksha Singh, and others in pivotal roles.
3. Janhit Mein Jaari
The comedy-drama shows the struggle of a woman who goes against the social taboos and begins to sell contraceptives to earn money. Directed by Jai Basantu Singh and written by Raaj Shaandilyaa, the movie features Nushrat Bharucha, Vijay Raaz, Brijendra Kala, and others in lead roles.
4. 12th Man
Malayalam language mystery thriller is the gripping story of 11 college friends who reunites on a trip for a reunion bash. While everything seems perfectly normal initially, this reunion is met with a shocking twist as a 12th man gatecrashes it. Jeethu Joseph directorial features ace actor Mohan Lal in the lead.
5. Taanakkaran
Based on a real-life incident from a police training session back in 1997, the Tamil language title made its direct debut on OTT earlier this year. Directed by Tamizh, cop drama features Vikram Prabhu in the lead and is available in multiple South languages.
6. Mishan Impossible
Directed by Swaroop RSJ, the movie begins with the plan of three naive kids who wish to bring Dawood Ibrahim back to India for the huge prize money on him. The trio goes through serious troubles when they meet a journalist who offers a helping hand.
7. Bheeshma Parvam
The action thriller revolves around a former gangster who has left the world of crime and has turned into an average 'family guy'. Though he is forced to revisit his past after receiving death threats from an influencing local group. Amal Neerad directorial features Mammootty in the lead.
8. The Kashmir Files
The film portrays the story of Kashmiri Pandit genocide in 1990s, which led to their mass migration in the era, forcing them to live as refugees in their own country. Vivek Agnihotri directorial features Anupam Kher, Mithun Chakraborthy, Pallavi Joshi, Chinmay Mandlekar, and others in lead roles.
9. Hridayam
The modern love story explores the issue dealt by the younger generation in terms of comittment, choosing a life partner, love, deceit, remorse, family, and more. The comedy drama features Pranav Mohanlal, Kalyani Priyadarshan, and Darshana Rajendran in lead roles.
10. Garuda Gamana Vrishabha Vahana
The action drama is the story of two besties from childhood in the city of Mangalore, who becomes local gangsters in the coming years, with one incident turning them into bitter rivals. Kannada language thriller starring Gopal Krishna Deshpande, Vineet Kumar and Deepak Rai Panaji was initially released in 2021 in the theatres.