What is Alopecia Areata?: Will Smith's wife Jada Pinkett Smith suffers from this Autoimmune Disorder
Alopecia Areata: Here is everything you need to know about this disorder that Will Smith's wife Jada Pinkett Smith suffers.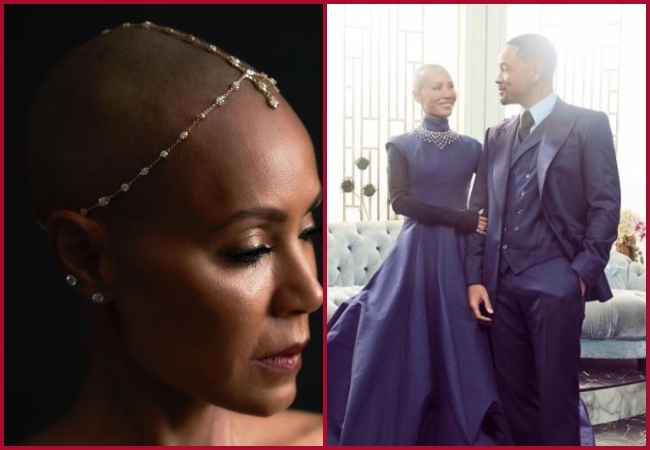 New Delhi: Oscars 2022, made headlines this year for several reasons from Will Smith and Chris Rock's altercation to celebrities showing support for Ukraine to Hollywood stars flaunting their style on the red carpet.
The 94th Academy Awards, was held at Dolby Theatre in Hollywood for the first time since the COVID-19 pandemic began.
Why did Will Smith slap Rock ?
The incident took place while resenting the best documentary feature at the Oscars, host Chris Rock cracked  a joke about Will Smith's wife Jada Pinkett Smith's bald head by comparing it to the look of Demi Moore in the 1997 movie 'G.I. Jane'.
In the video that is going from Oscars 2022, Rock can be heard saying that he couldn't wait to see Pinkett Smith, who has alopecia, star in 'G.I. Jane 2' after which Smith can be seen going up on stage and slapping Rock.
However, Smith returned to his seat and shouted, "Keep my wife's name out of your fu**ing mouth!"
Will Smith's wife Jada Pinkett Smith suffers Alopecia Areata?
Jada, who is also an actress, is suffering from a hair loss condition called Alopecia and  revealed her diagnosis publicly in 2018.
In 2021, the 50-year-old shared a video of her bald look and revealed that she is suffering from Alopecia Areata.
View this post on Instagram
What is Alopecia?
Alopecia Areata, in simple terms is classified as a common autoimmune condition that results in unpredictable hair loss. It is regarded as a common condition where an individual often experience that hair falls out in small patches and in some cases it is extreme and rapid hair loss in patches. According to experts, it is said that some individuals might even see complete hair loss on the scalp. Also, in extreme cases the individual may see hair loss from various parts of the body.
Treatment for Alopecia?
Meanwhile there is no cure for Alopecia Areata yet. Although doctors prescribe medications for hair re-growth of the individual, but the individual will however continue to see hair loss.