206 kidney stones removed from 56-year-old Hyderabad man [WATCH]
Severe pain for the past several months in the left loin which had recently increased to a dangerous level due to the rise in the temperature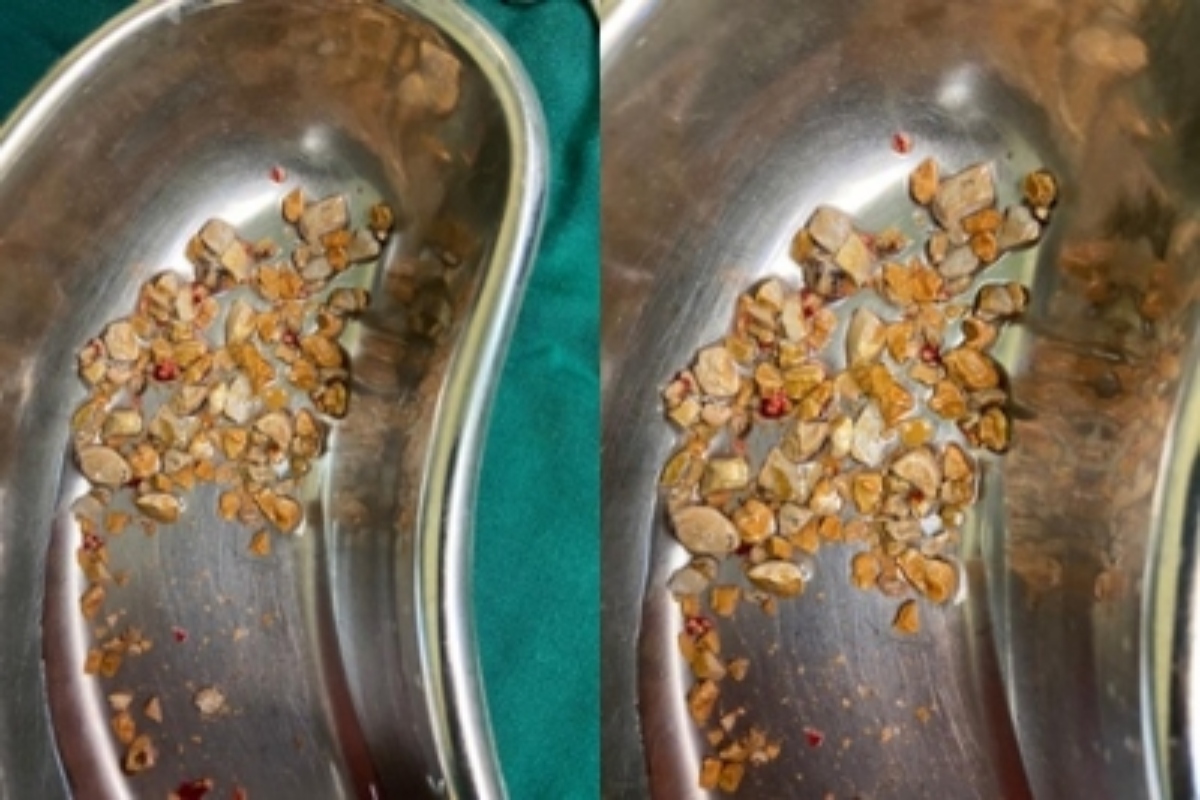 New Delhi: A rare incident came to light from Aware Gleneagles Global Hospital in Hyderabad, wherein as many as 206 kidney stones were removed from a 56-year-old patient.
The patient is said to be suffering from severe pain for the past several months in his left loin which had recently increased to a dangerous level due to the rise in the temperature with the start of the summer season.
A man named Veeramalla Ramalakshmaiah, who happens to be a resident of Nalgonda, approached the Hospital in April this year with a complaint of severe pain, while he was already under medication of another practitioner which only provided him with negligible relief.
Ramalakshmaiah told that the pain only increased with time despite him being on certain medication, up to a level where he could not even perform his daily tasks properly.
As many as 206 kidney stones were removed from a patient at Aware Gleneagles Global Hospital in #Hyderabad.

These stones caused the 56-year-old patient to suffer from severe pain in the left loin for over 6 months, which got aggravated due to rising temperatures in summer. pic.twitter.com/ZrXKYGTNNa

— IANS (@ians_india) May 19, 2022
Senior Consultant Urologist at Aware Gleneagles Global Hospital, Dr. Poola Naveen Kumar told, "The initial investigations and ultrasound scan revealed the presence of multiple left renal calculi (kidney stones on the left side), and the same was confirmed with CT KUB scan".
"The patient was counseled and prepped for a keyhole surgery that lasted an hour, during which all calculi were removed – 206 in number. Post the procedure, the patient recovered well, and was discharged from the hospital on the second day"
However, in the procedure conducted to remove the kidney stones, Dr. Naveen Kumar was able to get rid of nearly 206 stones with the support of Consultant Urologist Dr. Venu Manne and Anesthesiologist Dr. Mohan among other nursing staff.