5 members of Hindu family brutally murdered inside their home in Pakistan, sharp weapons recovered
Murderous attack on Hindu family: Pakistan continues to live in denial despite repeated attacks on minorities. In yet another incident, five members of a Hindu family were killed and their bodies were found inside their home under mysterious circusmtances.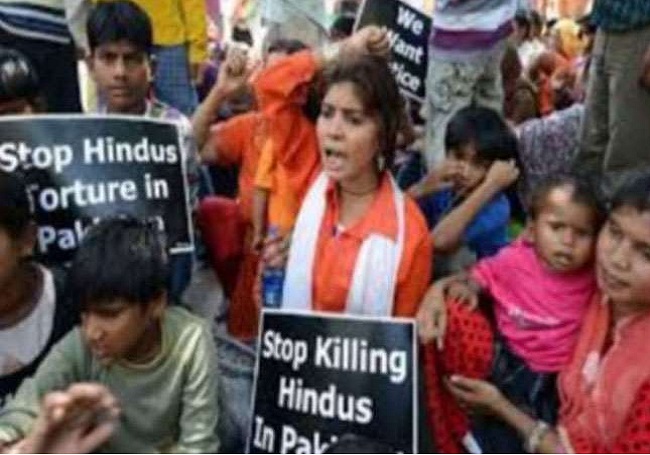 New Delhi: Yet another incident of murderous attack on Hindu family in Pakistan has come to light and the nature of cold-blooded murder has left the Hindu community in shock.
The 5 members of Hindu family were murdered inside their home and their bodies were found under mysterious circumstances inside their home.
Throats slit, sharp-edged weapon recovered
According to The News International report, a Pak daily, the members of the family were found dead with their throats slit with some sharp-edged weapon in their house in Abu Dhabi Colony, Chak No 135-P, 15-kilometre away from Rahim Yar Khan city.
Police have recovered murder weapons including a knife and an axe.
A social activist Birbal Das in in Rahim Yar Khan told the Pak daily the family Ram Chand was a Meghwal Hindu and he was 35-36 years old. He was running a tailoring shop for a long time. He was a peaceful man and living a happy life, and the incident was quite shocking for everyone.
The brutal murder of Hindu family has shook the entire area. Police officials have begun investigation in the killings and are likely to submit report soon.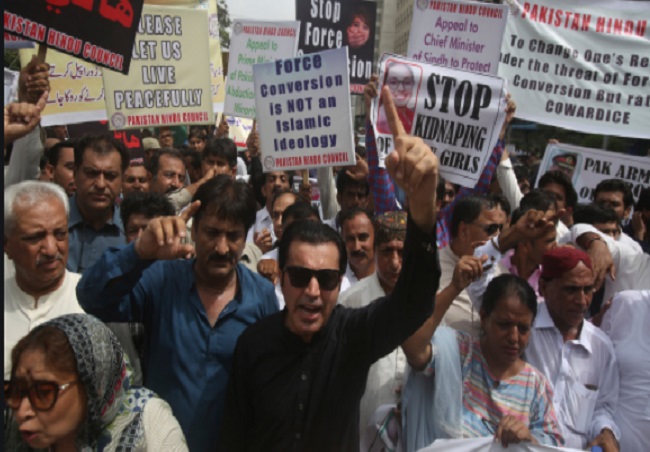 Punjab Chief Minister Sardar Usman Buzdar has taken notice of the incident and directed the authorities concerned to arrest the culprits at the earliest, reported the Pak daily.
Days ago, a Hindu girl was abducted by Pak cop, forced to convert
There is no death of incidents when Hindu families have been coerced or harassed to live a subjugated life.
Last month, a policeman of Sindh province in Pakistan abducted a Hindu girl and forcefully converted her to Islam before marrying her.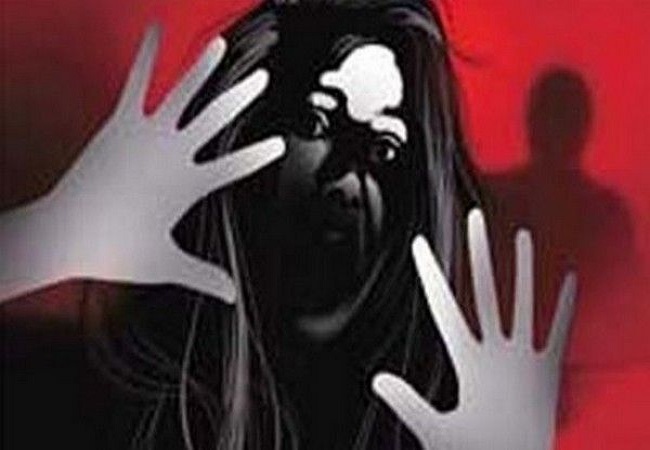 As per reports, Neena Kumari, daughter of Ramesh Lal of Halani Darbar in Sindh's Feroze district was abducted by policeman Ghulam Maroof Qadri. This cop was put on duty a picket to protect the area's minority residents.
Inspite of protecting the minorities, he turned predator. He forcefully converted Neena to Maria at a local dargah on February 11 and married her in Karachi.