A Panel set up by Central Government to conduct 'rapid study' on Joshimath land sinking issue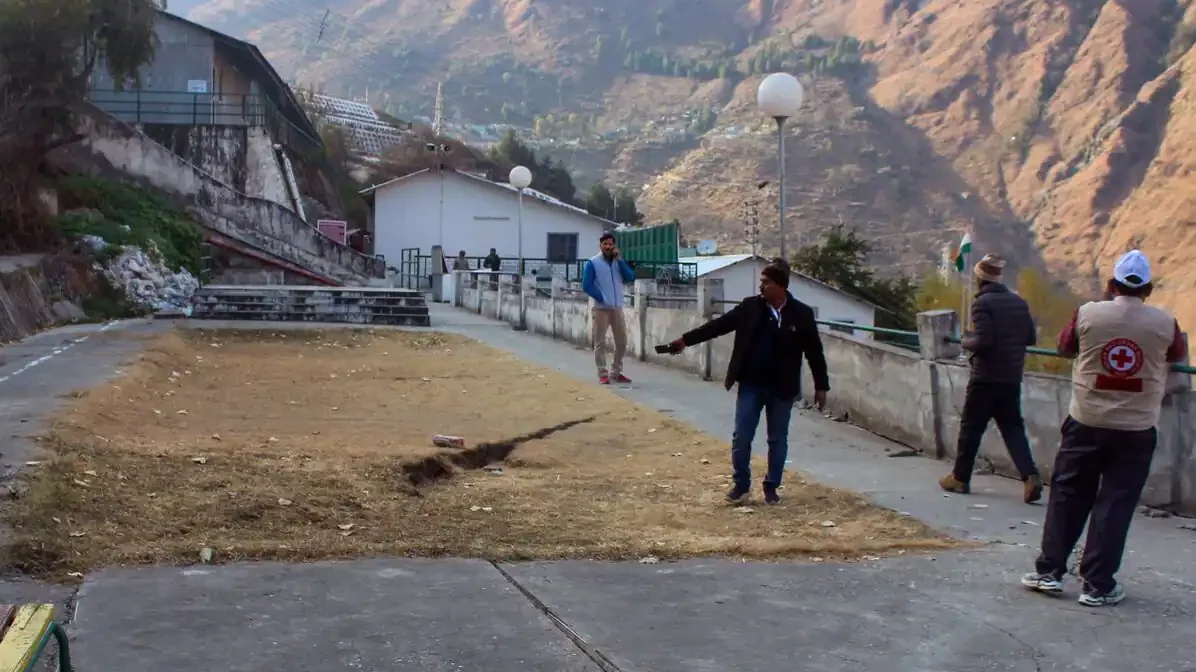 The central government on Friday set up a panel to study the land sinking and its impact in Joshimath. This panel consists of representatives of the Ministry of Environment and Forest, Central Water Commission, Geological Survey of India and National Mission for Clean Ganga. As per an office memorandum issued by the Ministry of Jal Shakti as per PTI.
The memorandum further said that these panelists are supposed to conduct a rapid study to determine the cause of the land subsidence and its impact. And in addition to that the PTI reports said that the panel will study the effects of this sinking land on human settlements like buildings, highways, infrastructure, riverine systems, and so on.
Very scary situation unfolding in #Joshimath. Massive cracks and fissures in almost all houses, major hotels and roads. More than 700 families are impacted. Leaning buildings across the town.

Families tell me, "The govt knew everything since last year but never took any action." pic.twitter.com/G9SRvmG1kV

— Tanushree Pandey (@TanushreePande) January 6, 2023
Situated at 6,000 feet in the Chamoli District of Uttarakhand, falling between Badrinath and Hemkund Sahib, Joshimath is a seismically active Zone V. Zone V is a region with a high risk of earthquakes. Residents of this sacred town were alarmed after seeing cracks in the town's houses and roadways which they said was the "gradual sinking" of their town.
The Chamoli administration reported that a total of 561 establishments in Joshimath had fractures appearing after the land subsidence, on 5th January. Along with 153 establishments reporting cracks in the Ravigram ward in Uttarakhand. Nine families have had to leave their homes in the past 24 hours. That brings the total to 38 families uprooted as per the official statements.
इन आंशुओं में ना जाने दर्द कितना हैं
कृपा कर मेरे भोले ये तेरा खुद का ही घर हैं।

जोशीमठ के लोगों का दर्द बहुत ही पीड़ादायक हैं मुख्यमंत्री श्री @pushkardhami जी इन लोगों की उम्मीद आप ही हो कृपया इस पर संज्ञान लीजिए।#JoshimathIsSinking pic.twitter.com/SePFMnlrES

— Dr.Deepesh Kumar BJP (@DeepeshKumarBJP) January 6, 2023
Uttarakhand Chief Minister Pushkar Dhami met with officials to discuss the matter on 6th January. He promised that the required steps will be taken to safeguard the people in Joshimath. This incident was first reported on the night of 4th January.